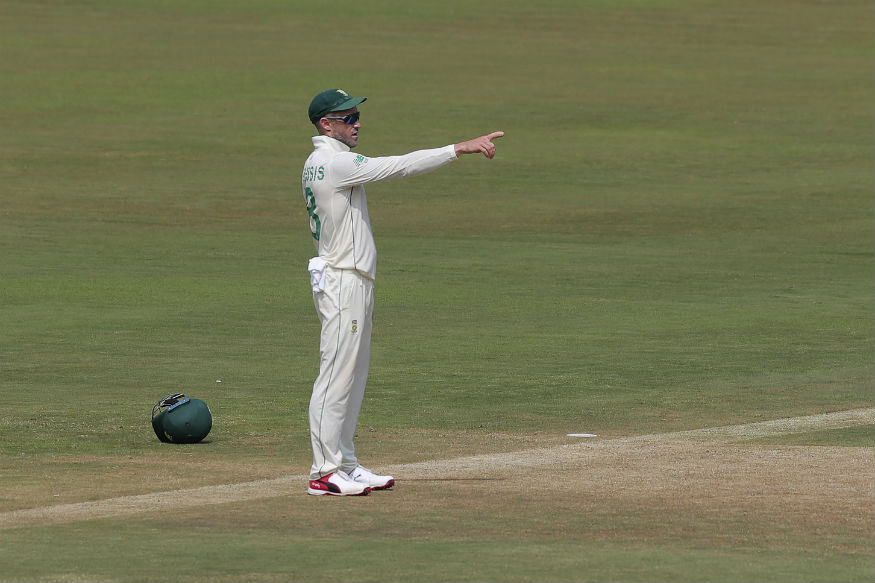 The World Test Championship has brought about a lot of positive changes in the how the Tests are played, and one of them is how the tracks are prepared, that might not heavily favour the home side.
Back in 2015, when South Africa had toured India, they played on rank-turners and lost two matches within three days. But this time round the scenario is different, where the Proteas could fight till the fourth day of the Visakhapatnam Test.
South Africa skipper Faf du Plessis feels that the tracks round the world would not be titled entirely in favour of the home side with the start of the Test Championship.
"That's the big thing the Test Championship has changed. In the past, if you had a below-average pitch, you got a warning, whereas now you get deducted points," du Plessis said at the press conference.
"Home games are going to be very important. We knew coming here, India will always be a tough place to play but you've got to make sure you get your points at home.
"It's not as obvious as making wickets like that (to suit the home side) anywhere, like what it was in 2015."
Having said that, seeing the pitch at Pune, du Plessis still thinks it might favour the spinners, more than it did at Visakhapatnam.
"The turf is a little bit more red, more spinning conditions, so expecting the ball to spin a little bit more from the straight. I am not a pitch expert but I think it will take a bit more turn than the first Test."
This just raises the headache of South Africa camp, whether to go with three spinners again or not, or include Lungi Ngidi or Anrich Nortje in the line up.
"We are thinking, 'what's going to be our most aggressive options to get 20 wickets,' du Plessis said.
"We didn't get 20 wickets the first Test and that's something I don't want to do again. We are planning for a pitch that will be a bit drier and that will spin."
Apart from that South Africa would look to improve on their fast bowling show too.
"KG and Vern are masters in their conditions, they have proved that but any cricketer, not just bowlers, tries to learn from players in their own conditions," du Plessis said.
"Shami ran in with a lot of intensity, a bit quicker than in the first innings and things happened a little quicker off the pitch. Also, learning from the lengths that he bowled. He is a guy that hits the stumps a lot. That's something we want to make sure we are better at. In the first innings, we were too wide and they scored quite frequently square of the wicket."