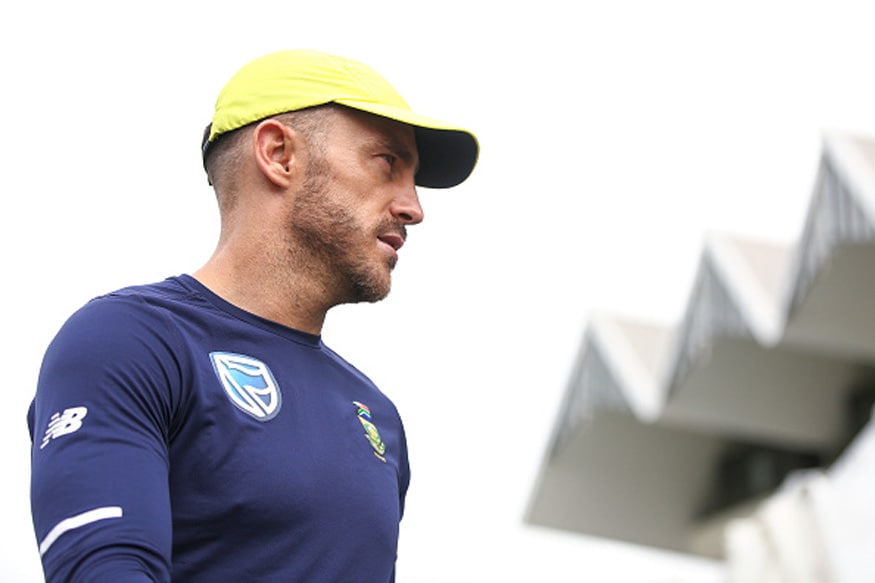 India's home season kicks off with a South African team that is in transition having lost some of their big names in Hashim Amla and Dale Steyn. And the most experienced head in the pack, captain Faf du Plessis has a mountain of a task on hand as he looks to marshal his troops through what is undoubtedly a difficult tour.
Along with Du Plessis, who knows the Indian conditions quite well thanks to his yearly stints in the IPL with the Chennai Super Kings, the likes of Kagiso Rabada, Aiden Markram and spinner Keshav Maharaj among others who will need to play to their full potential if the visitors have any hopes of coming out of this series with any success.
Here's a look at some of the players who will be key to the Proteas' cause in the three match Test series.
Aiden Markram
Technically skillful and solid at the top of the order, Markram has impressed one and all including the opposition skipper Virat Kohli. He scored runs against the Indians in the previous series, and even for South Africa A on their recent tour of India. However dealing with the likes of R Ashwin, Ravindra Jadeja on Indian pitches will be a different ball game altogether – a task he believes he is ready for after two tons in Indian conditions in September. Markram, who made is his debut in Bangladesh, has played 17 Tests so far and averages 43.80. His ability to hold out on Indian conditions will be key for the Proteas batting.
Faf du Plessis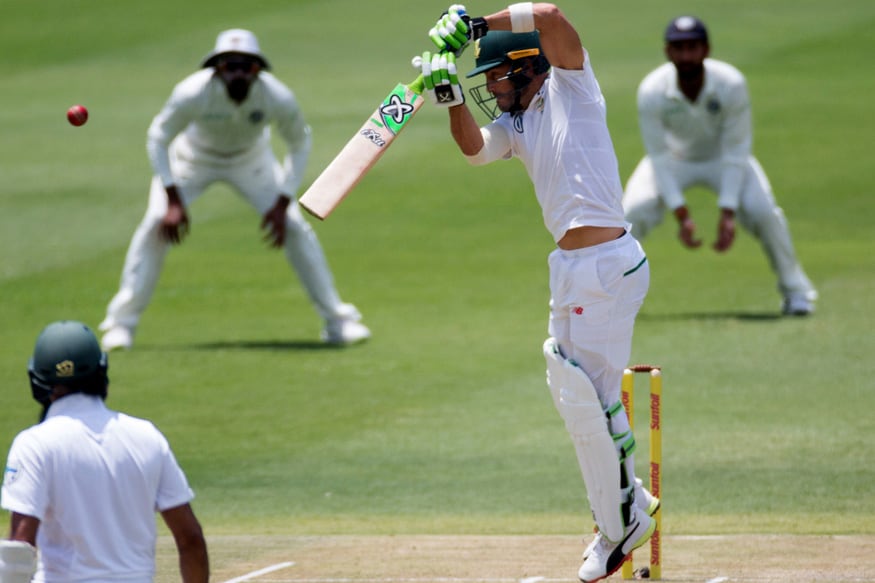 The South African captain has his task cut out with captaining a young side, and he will be under pressure to pull his weight with the bat. Having played 58 Test matches with an average of 42.95, Du Plessis not only has the experience to grind out when needed in difficult times but also the know how to take the charge to the opposition. However in the three Test match series that begin from October 2 his major concern will be to get a relatively inexperienced batting to play around him and build to their true to potential. His abilities with the bat are well known to the Indian think tank, and it is likely to culminate into an intense battle against the relentless Indian spin attack. If Du Plessis finds his touch from the word go, India could well be in for a few long days.
Keshav Maharaj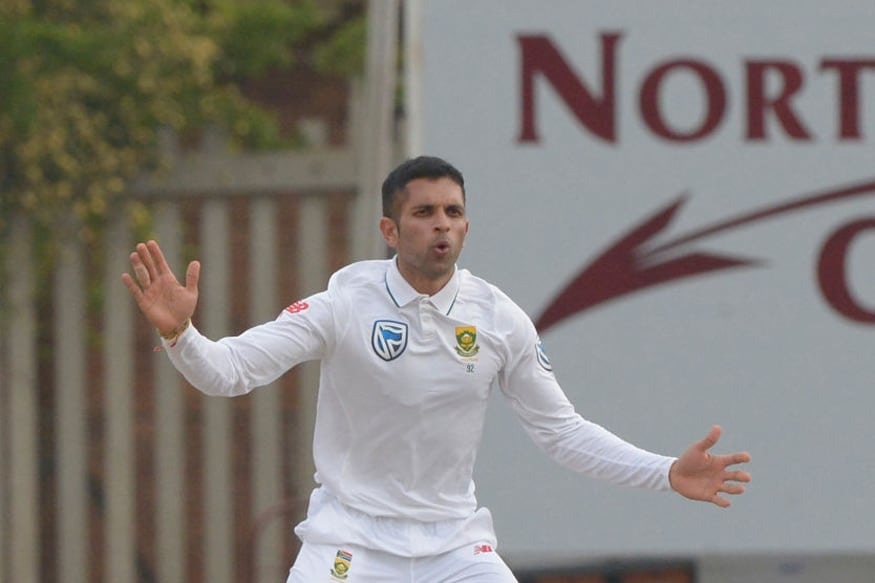 The left-arm orthodox spinner will be extremely important for the Proteas in spinner friendly conditions. On his second tour to the subcontinent, Maharaj will look to produce the kind of magic he did in Sri Lanka last year, when he took a 9/129 in the first innings of the second Test at SSC, Colombo. Not a great turner of the ball, Maharaj's strength lies in being economical and being able to test the patience of a batsman. The Indians absolutely know a fair bit about playing left arm spin, but with 94 wickets from 25 Tests Maharaj won't be a pushover.
Senuran Muthusamy
Another left arm spinner in the Proteas setup, Muthusamy was overwhelmed when he got a call up for the India tour. Muthusamy, who in first class cricket has done quite well with the bat, finished with more wickets than Maharaj last season and will be prepared to do his thing on spinner friendly wickets in India. A part of the South African spin camp in August, the conditions won't be alien to him and the all-rounder will back himself to partner Maharaj in their mission to derail the Indian batting. If he finds his rhythm he could become the jokes in the pack for Du Plessis.
Kagiso Rabada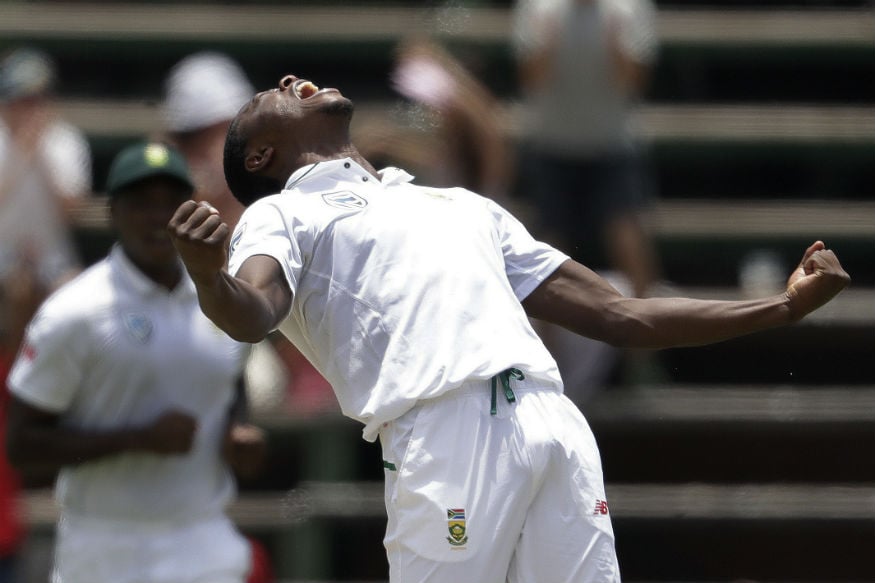 Fast and aggressive with the ball, Rabada will spearhead the South African bowling attack in the Test series. However, his levels of success will depend heavily on the conditions on offer, even though he has progressed by leaps and bounds since his debut in 2015. Deadly yorkers and raw pace is never easy to deal with and his aim will be to emulate or better Dale Steyn's record in India.
The youngster who had a torrid time during the 2015 tour of India, knows the conditions well thanks to the IPL. That he is well rested after the World Cup only augurs well for the visitors and if he can find the form that made him one of the most dangerous bowlers in recent years, India are in for a difficult phase with the new ball. The sight of a nervy Rohit Sharma might just spur on him and see him add plenty to his 176 wickets from 37 Tests.
Zubayr Hamza
With South Africa looking to find players for the long term during the transitional period, Hamza has a chance to make a strong case for a permanent spot. A mix of his captain's calmness and the technique of the legendary Jacques Kallis, Hamza, with a first class average of over 50, has the potential to become a difficult batsman to dislodge.
The Indian conditions are generally tough for batsmen new to them, however Hamza has scored a bagful of runs when on tour with South Africa A last year (104* & 93), and will be a key part of the supporting cast in the middle order along with the experience of Du Plessis and Quinton de Kock. Make this count and his Test career might well just take off, giving him more than enough incentive to push the bar as much as possible.