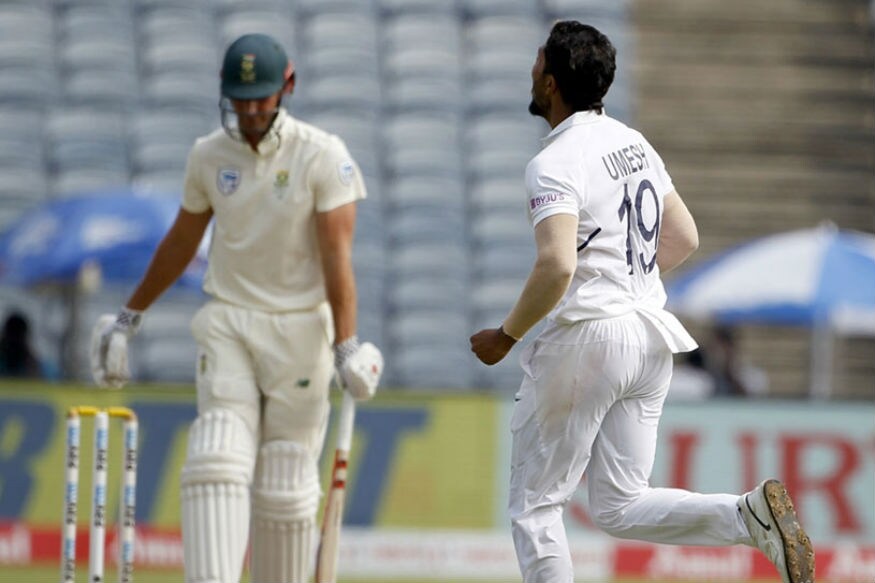 "India could be a tough place to play if you lose form. And perhaps it is a good opportunity to get some fresh heads into the team. From a mental point of view, it can be a place where you're like, 'where is my next run going to come from?'. Maybe the best thing is for a player to take a breather and for someone else to come in with a fresh mind and take on the challenge in a one-off Test."
Faf du Plessis hinted at possible changes in the South African XI for the third and final Test in Ranchi, beginning on Saturday (October 19). By his own admission, a few of his players, especially batsmen, could do with a break.
In the not-so-distant past, South Africa could have experimented with their combinations for Ranchi as the series is already won by India 2-0. But there are no dead rubbers in the era of World Test Championship, and South Africa have to make some tough calls, once again.
Pressure on Aiden Markram?
If there was one South African batsman who came into the Test series high on confidence, it is Markram. The opener had scored 100 and 161 in his last two innings in India prior to the Tests, and would have expected a bit more of the same.
Two Tests in, Markram is perhaps the batsman lowest in confidence in the South African squad. Scores of 5, 39, 0 and 0 in four innings mean he's likely to come under the scanner.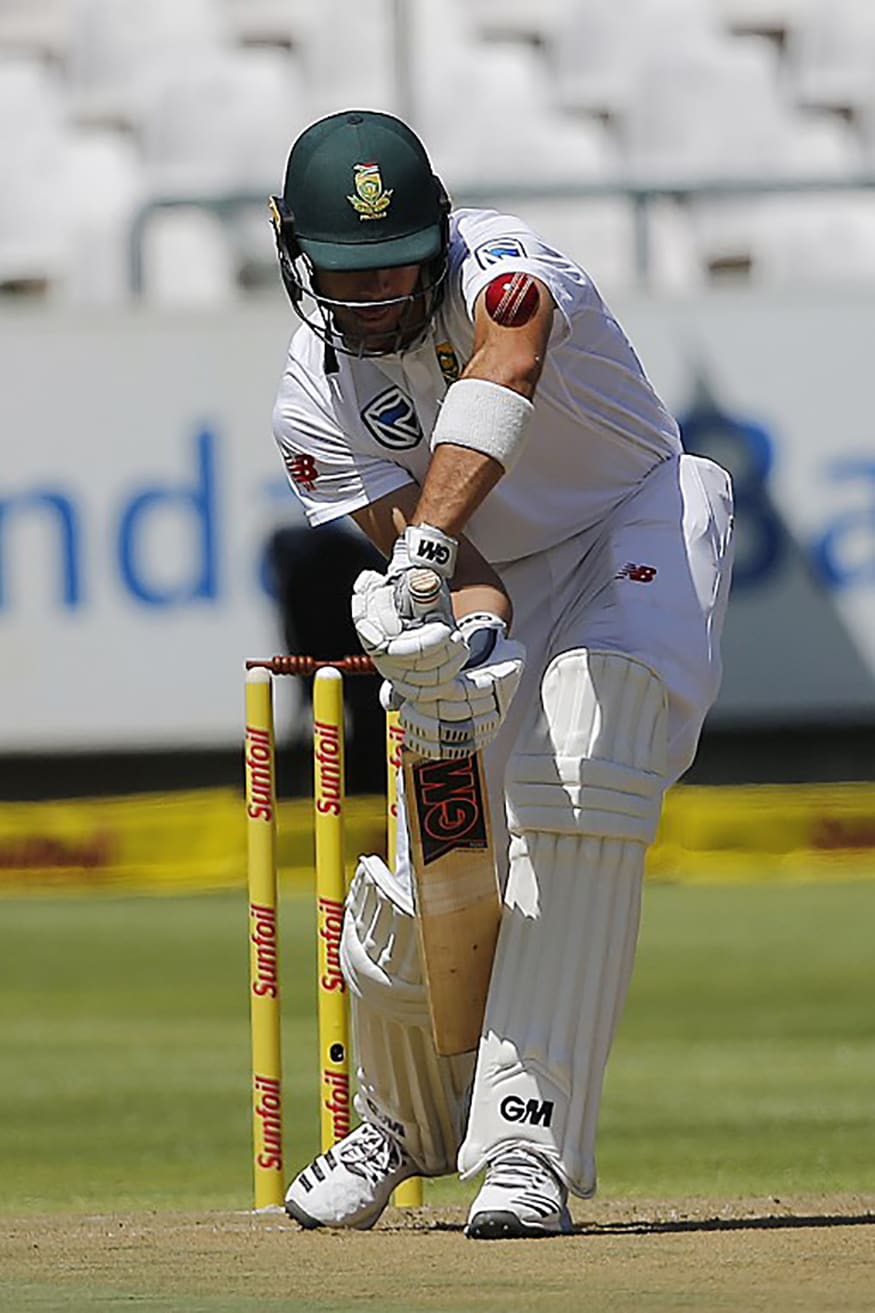 More than the lack of runs, it's Markram's mental state could bother South Africa. His indecision and lack of self confidence showed in him opting not to review an lbw call in the second innings in Pune, when he was adjudged lbw to Ishant Sharma. The ball had swung big, and would have missed leg stump comfortably. But Markram's body language while deliberating the review showed he didn't want to 'waste' it on himself. Markram is only 25, and South Africa might want to give him a break.
What about Theunis de Bruyn?
De Bruyn came into the India Tests with only nine games in the format under his belt. But South Africa trusted him with a massive role - the No. 3 position. He has struggled, scoring 4, 10, 30 and 8 in four innings.
De Bruyn had scored a century against Sri Lanka from the No. 3 position, but the story has not been the same in India. He fell to R Ashwin in both the innings in Visakhapatnam, and to Umesh Yadav both times in Pune.
If South Africa are looking to make two changes in their batting unit, de Bruyn could be under pressure.
Who are the other options?
South Africa might want to look at Zubayr Hamsa, the 24-year-old who has played one Test, against Pakistan earlier this year. Hamsa averages 50 in first-class cricket, and has been around with the South Africa A squad for the tour of India.
They could also look at Heinrich Klaasen, who has played 14 ODIs and 9 T20Is. Klaasen also has the experience of playing in India in the IPL, and could be seen as an attacking option at the top to partner Dean Elgar.
Temba Bavuma at 5, Faf du Plessis at 4?
After the loss in Vizag, du Plessis insisted that Bavuma would be given the team's support at No. 4. Bavuma was technically strong and had to be backed at that position, according to the skipper.
Bavuma came at No. 4 in the first innings in Pune, and made only 8 before falling to Mohammed Shami. In the next innings, it was du Plessis who walked out at No. 4 while Bavuma came at No. 5.
It's likely that South Africa will stick with that order in Ranchi. Du Plessis made only 5 from No. 4 but batted 54 balls. Bavuma too looked more positive and comfortable at No. 5, scoring 38, his highest score of the series. It also allows the captain to take more control of the innings; du Plessis has been in decent form with two half-centuries in four innings.
Dane Piedt or George Linde?
Keshav Maharaj's injury means South Africa have to decide on their spin combination yet again. Piedt started in Vizag, where South Africa went with three spinners. But he was expensive, and the visitors had to drop him despite his half-century in the second innings.
South Africa have made a like-for-like replacement by bringing in George Linde, the left-arm spinner. He had featured in the List A games of South Africa A's tour of India recently. Will South Africa go for the uncapped spinner?
Piedt's runs in the second innings in Vizag could also work in his favour. Maharaj contributed big time with the bat in Pune, and South Africa would have understood the importance of lower-order batting. Linde can bat too, he has a first-class century and nine half-centuries. But can he bat in India?