That India are strong at home is the most obvious thing to say. They are not just strong, but nearly impossible to beat. It's not an exaggeration - since the beginning of 2010, they've lost only four Tests at home, the last being 2017 against Australia.
It sums up the challenge South Africa have ahead of them. They lost 0-3 in the four-Test series the last time they toured India, and are once again up against a formidable unit. India are so stable at home that they can even withstand the blow in the form of Jasprit Bumrah's injury.
India's combinations for the Test series is more or less settled, but they've still got a few key decisions to take.
The Rohit Sharma opening experiment
That India are willing to test such a key area shows the confidence they have in their team. Right or wrong, fair or not, India have made the decision to give Rohit a long run as an opener beginning the first Test in Visakhapatnam. The experiment started on the wrong note, Rohit falling for duck in the warm-up game, but that's surely not going to be a factor in the selection.
Unless Rohit fails terribly in the first two Tests, he should hold his place for the three matches. It means Shubman Gill will have to wait for his turn, as there's little opening in the rest of the order too.
The only real selection conundrum - Rishabh Pant or Wriddhiman Saha?
The noise around Pant is increasing with time, often unfairly. Pant's position in limited-overs cricket is under the scanner, with many believing he's crossing the line between careless and fearless brand of batting. The noise has spilled into Test cricket too, partially because Saha didn't do much wrong before being injured last year. Saha's injury allowed Pant to seal his spot with centuries in England and Australia.
Pant didn't help his cause in West Indies, scoring 24, 7 and 27 in three innings. A half-century there would have been enough to silence critics, but he's now caught in the Saha v Pant debate once again.
Saha is a much better wicketkeeper too, which could be a factor on turning tracks in India. He's in decent form with the bat too, scoring two 60s against West Indies A prior to being left out of the XI for the Tests. He followed it up with a 60 against South Africa A in Mysore recently. He has also made vital contributions with the bat prior to being injured.
Pant has played only two Test innings at home, both against West Indies last year. He scored 92 in each of those innings. All of this suggests there's little reason to drop Pant, but as he has seen in recent times, the noise will only increase if he fails.
Spin combination - R Ashwin likely to return
It's highly improbable that India will go into a home Test without Ashwin. The numbers speak for themselves: 38 Tests, 234 wickets, 20 five-wicket hauls and six 10-wicket hauls.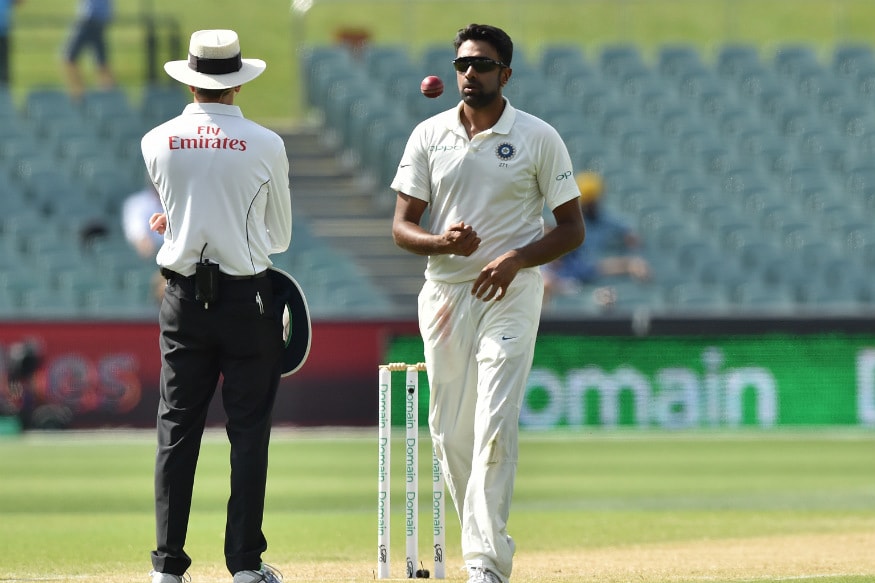 Ashwin getting injured at inopportune times in England and Australia, and the rise of Ravindra Jadeja, meant he was no longer a definite starter in overseas Tests. Coach Ravi Shastri even said 'sometimes nothing is automatic', referring to the Ashwin situation.
But automatic it will be in these conditions, where he rules. He'll be itching to have a go at South Africa, knowing that only a bucket full of wickets will put him in contention for overseas challenges.
So it's likely to be back to Ashwin and Jadeja doing bulk of the work with the ball, with Kuldeep Yadav likely to get a go only if the wicket is extremely dry.
Pace combination - Will Umesh get a go?
Bumrah's injury is unfortunate, but it might have made the decision easier for the team management. With Bumrah around, they'd have had to choose one of Ishant Sharma and Mohammed Shami. Now, they can play both.
But even if they go with the third option in Umesh Yadav, it won't be a surprise or a bad decision. Umesh has been India's best pacer at home since 2016. He picked up 10 wickets in his last Test in India, against West Indies last year. When the likes of Ishant and Bhuvneshwar Kumar were injured or resting, and Bumrah yet to debut, it was Umesh who was the work horse in these conditions. Bumrah's injury gives him an opportunity again, and he'd be itching to be a more permanent member.
Likely XI:
Rohit Sharma, Mayank Agarwal, Cheteshwar Pujara, Virat Kohli (c), Ajinkya Rahane, Hanuma Vihari, Rishabh Pant (wk), Ravindra Jadeja, R Ashwin, Ishant Sharma, Mohammed Shami.