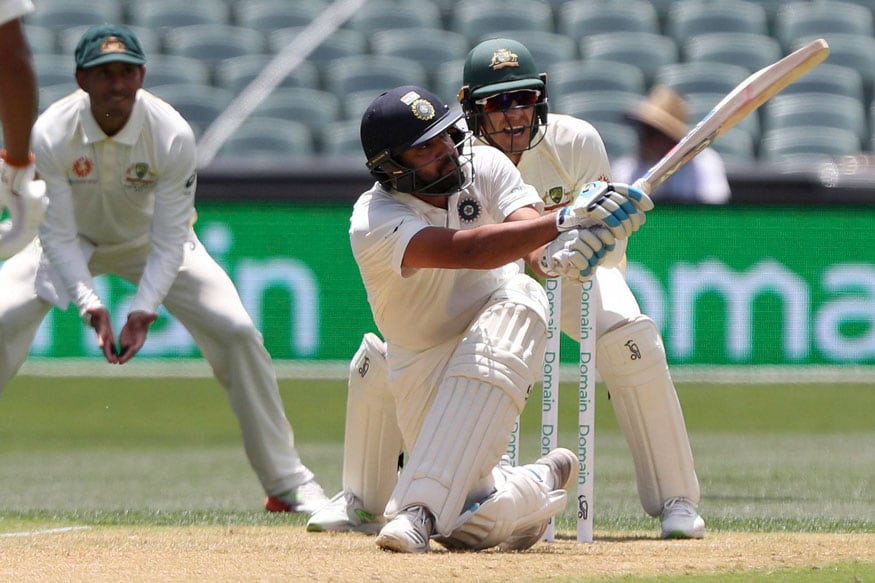 Chief selector MSK Prasad insisted Rohit Sharma will get a fair run as a Test opener starting with the home series against South Africa. India dropped KL Rahul and decided to give Rohit, usually a middle-order batsman in Tests, a chance to shine at the top of the order.
"Yes, we are definitely looking (at Rohit) as an opener, and we want to give him an opportunity," Prasad said in New Delhi after announcing the squad for the three Tests. "He is keen, and all of us in the selection committee are keen too. We want to push him, and give him some opportunities up the order, and see where he stands, and then we will take a call. He will get a fair run."
"He has been opening in white-ball cricket for more than a decade. We feel he has the capability to bat up the order, we have seen that in white-ball cricket, and if he can do that in red-ball cricket, then nothing like it. We have a lot of practice matches coming up, which will be a boost to this side."
Rahul's exclusion also opened up a spot for Shubman Gill, who Prasad called a three-format player for the future.
"He has done well both as an opener and in the middle order, so he can be a back-up for both the slots," Prasad said. "That's the reason when KL was dropped out, we had given him the opportunity, but as he keeps playing he'll get more opportunities because he's a player for all three formats."
Prasad explained that Rahul's poor form forced the selectors to take the tough decision. However, he said Rahul is an 'exceptional talent' and stressed the door was not shut on him or other players.
"To tell you the truth, I think he's an exceptional talent. We backed him, but his form has definitely dipped in red-ball cricket. With Shikhar not there, Murali Vijay has gone out, so you need to stick with one opener. You just can't keep changing both the openers in the side," Prasad said.
"Probably with the seniors exited, KL has got more opportunities but unfortunately he was not delivering consistently, and only delivering in patches. And even during those patches you could see that brilliance in him, so that gives you confidence 'Come on, let's back him.' When he's on song, he's a treat to watch.
"Let me give you the example of VVS Laxman. When he was dropped once from the side, he went to the domestic side, scored 1400 runs and never looked back. Whoever we give an opportunity now, we will give them a fair run. We have created a bench-strength succession chart in each department in all formats."
Prasad also explained that Hardik Pandya was not picked as India did not need a pace-bowling all-rounder in home Tests, and with an eye on his workload management. Prasad added that Umesh Yadav was not selected as India are likely to play only two pacers in the XI.