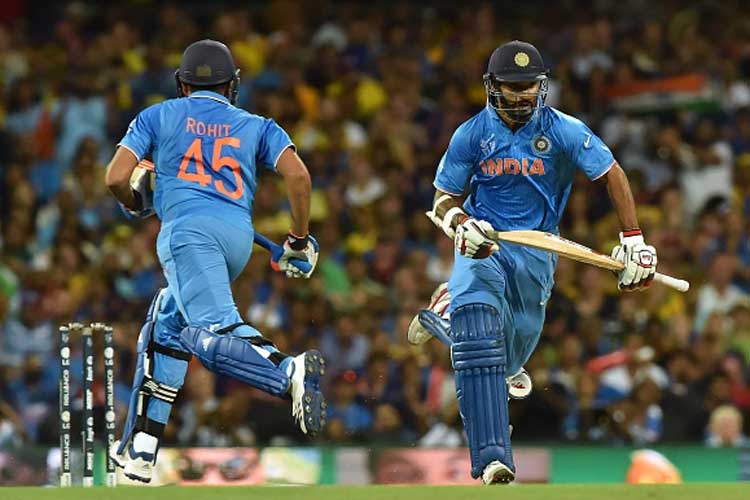 India vs South Africa: Live Blog
India vs South Africa Live : Full Scorecard
New Delhi: They have been on top form every time India openers Shikhar Dhawan and Rohit Sharma have taken the crease in a Champions Trophy game. Starting with the 2013 edition where they played a pivotal role in India winning the championship, to this year where both the batsmen have looked in tremendous touch, it has been a win-win situation for the duo in this tournament. And the two are itching to get onto the field for the must-win game against South Africa on Sunday.
Taking to Instagram, Dhawan posted a photo with Rohit and middle-order batsman Kedar Jadhav which read: "Done with today practise.. looking forward for another big day tomorrow!!😊😊👍🏼👍🏼"
The Rohit-Shikhar pair have been involved in two consecutive 100-run stands in the Champions Trophy and they have managed to do it not once, but twice. Also, their partnership in the Champions Trophy since 2013 reads: 127 vs South Africa, 101 vs West Indies, 58 vs Pakistan, 77 vs Sri Lanka, 19 vs England, 136 vs Pakistan and 138 vs Sri Lanka in the last game.
Virat Kohli and AB de Villiers, apart from being the captain and the best batsmen of their respective sides, are two men with a lot of respect and admiration for each other. So to see them both leading their side out against each other in a must-win encounter on Sunday will be an interesting prospect even for the neutrals.
The stakes couldn't get higher than this and both men know the importance of this game in their career as captain. For Virat Kohli it is a chance to take India into the knock-outs in his first big ICC tournment in-charge - an opportunity that he would want his team to grasp with both hands. On the other hand, for AB de Villiers, it is a chance to keep alive the great South African dream of winning a global trophy at last, for he is the torchbearer of a golden generation.
TEAMS: India Squad: V Kohli, R Ashwin, JJ Bumrah, S Dhawan, MS Dhoni (wk), RA Jadeja, KM Jadhav, KD Karthik, B Kumar, Mohammed Shami, HH Pandya, AM Rahane, RG Sharma, UT Yadav, Yuvraj Singh
South Africa Squad: AB de Villiers, HM Amla, F Behardien, Q de Kock (wk), JP Duminy, F du Plessis, Imran Tahir, KA Maharaj, DA Miller, M Morkel, CH Morris, WD Parnell, AL Phehlukwayo, D Pretorius, K Rabada