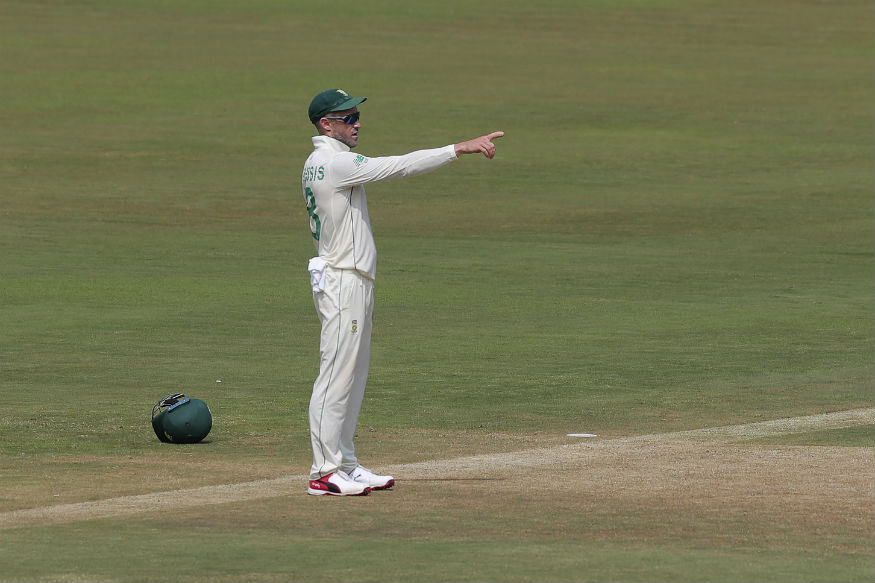 A margin of 203 runs does not do justice to South Africa's performance in the first Test against India in Visakhapatnam. They eventually lost big in terms of runs, but were in the hunt for a draw at least until lunch on Day 4.
Who knows, had their top order not collapsed dramatically on the morning of the fifth day, they could have salvaged a draw. Their lower order showed they could fight with the bat, and a slightly better show from the middle order might have helped them avoid defeat.
Irrespective of the result, it was a much better display from a largely young South African side than their abject performance in 2015. They struggled to compete then, but put up a decent fight this time. Captain Faf du Plessis even said he was 'proud' of his team especially for the first-innings batting.
Thus South Africa will not be tinkering with their team too much for the second Test in Pune, starting Thursday.
But could they be making a few key tactical changes in their combination?
Three spinners, or two?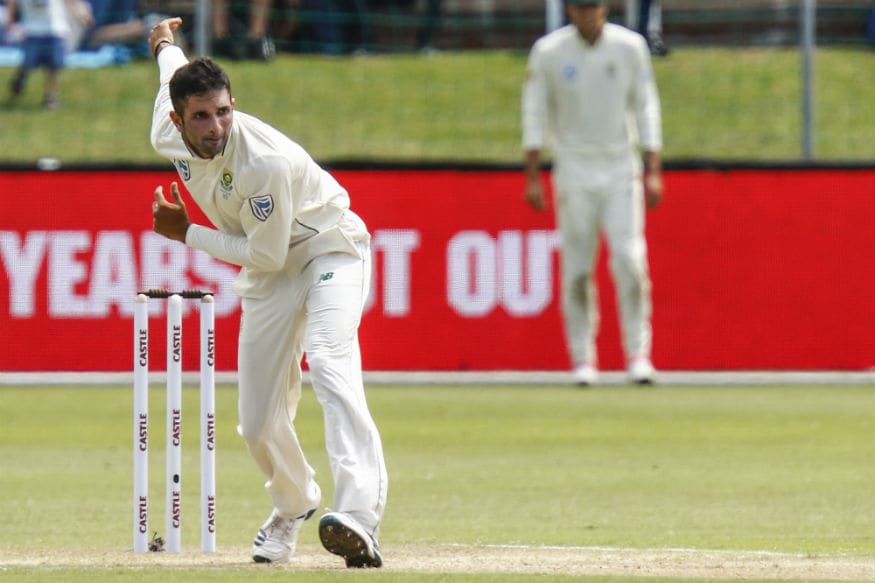 South Africa surprised many right at the toss when they dropped Lungi Ngidi for a third spinner. They'll now be in a dilemma on whether to stick to the strategy or change it. Here are the factors that will affect their call:
The most obvious factor will be the pitch. Pune has hosted only one Test so far, in which Australia beat India by 333 runs in 2017. It was a rank turner and the game lasted only three days. The pitch was rated poor by ICC after the game.
If the wicket is anywhere close to that, South Africa will be justified in going with three spinners again.
However, the performance of their spinners, barring Keshav Maharaj, was poor to put mildly. Off-spinner Dane Piedt bowled 36 overs for 209 runs, picking up only one wicket. He suffered big time at the hands of India's right-hand dominated batting unit, and he could be the one to miss out if South Africa go with three pacers.
That could leave South Africa with two left-arm spinners in Maharaj and Senuran Muthusamy. Muthusamy was impressive with the bat, scoring 33* and 39* in the two innings. He looked as steady and assured as a top order batsman would.
However, the latter bowled only 18 overs across two innings, can he be trusted to bowl more?
South Africa's dilemma could be made tougher by Piedt's batting in the second innings. He scored 56 from No. 10, looking assured and at the same time attacking the spinners. The lower order runs and the nature of the Pune track could work in Piedt's favour.
But the control given by pacers could work in Ngidi's favour too. Vernon Philander and Kagiso Rabada didn't pick up too many wickets either but they were comparatively economical.
Here's what du Plessis said about the dilemma after the first game: "It was difficult to slow the game down, obviously bowling a lot of spin. Pace of play was really fast and when they got momentum that they had at that stage, it just felt that it was really difficult to stop the scoring.
"From a combination point of view, it is difficult to say. Seamers didn't play that much of a role in this Test match (apart from Day 5). One wicket, two wickets maybe in an innings. They played a holding role more in the first four days.
"That is something for us to consider now moving into the next Test match. Whatever we feel is our best opportunity in getting 20 wickets because that's what you need to win Test matches."
Who bats at No. 4?
(BCCI)
Du Plessis has made it clear that Temba Bavuma will continue to bat in that position, although he managed only 18 and 0 in the two innings at Visakhapatnam. Du Plessis called Bavuma technically strong, but he has only two half-centuries from nine innings in the subcontinent.
Du Plessis has played a lot more cricket in this part of the world, and is in good form too as his first-innings half-century from a tricky position showed. Should he bat higher than No. 5?
"You might say his numbers probably don't back that up but technically he is one of our better players and we know that. We are just trying to give him that backing that he deserves, the confidence to bat in a big position, at No. 4," said du Plessis.
"We believe that he will get the runs. I thought he was very unlucky this innings, getting two balls for a guy that's two foot one to get two that stay low it is very unlucky. He is batting really well, he batted very well in the warm-up game, so I have got a lot of confidence in him that he will come good."
Du Plessis' words make it clear that there aren't going to be any changes in that position, but they could perhaps relook at Theunis de Bruyn at No. 3. He has played only 10 Tests, with a lone century and no half-century. He has batted at No. 3 only once before - in that Test against Sri Lanka in Colombo where he scored the ton - and South Africa are backing him to do the job again.
It's a big experiment for a big position. If that doesn't work out for too long, they might look at du Plessis or Bavuma going up to that position, especially given Quinton de Kock's century lower down the order in the first innings.