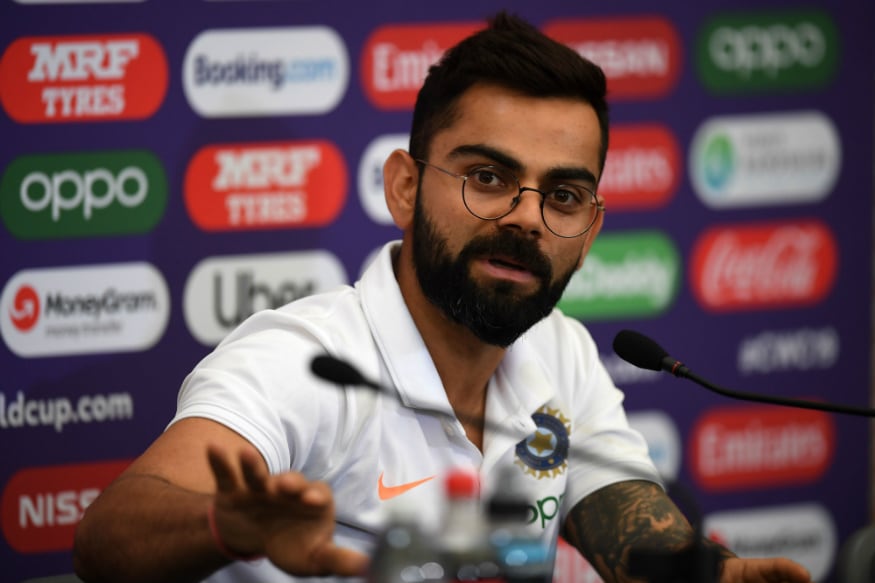 While there are some teams who have already played two games, India will finally begin their 2019 World Cup campaign on Wednesday (June 5) against South Africa in Southampton, something Indian skipper Virat Kohli believes will work in their favour.
"I think it is a bit of an advantage, I have to say, in terms of understanding how the games have gone, what the conditions have to offer, what the overcast conditions bring into play," said Kohli ahead of the match.
"It's a totally different ball game altogether what the conditions are at 10.30 in the morning compared to afternoon. And what is the pace of play, when you see other teams playing and what the approach is. So I think from that point of view, we have a lot to absorb. We have a lot to learn from, looking at the other teams play, the teams that have done well, what have they done well and in what phases.
"From that point of view, we would say that we have a lot of positives that we can take out of starting after everyone else.
"And look, whether a team has played before or not, it really wouldn't matter on the day. It depends on how the side turns out, what kind of mental set-up they have and we have to be mentally and skillfully stronger than the opposition whoever we play to win on the day, so I think our focus will be that."
Meanwhile, South Africa have lost both of their games and will be without Dale Steyn and Lungi Ngidi. While Steyn has been ruled out of the World Cup, Ngidi won't be available for this game. Kohli however made it clear that India won't be taking South Africa lightly especially with the threat that Kagiso Rabada possesses.
"Injuries are a part of the game and these things can't be predicted and I'm sure any team that gets hit with injuries is never a good thing, but still South Africa is a very talented, a very dangerous side on their day and even with the replacements, they will be a very strong side," Kohli remarked.
"So we never take anyone lightly and whether a few key players get injured or not, if a youngster is stepping in and he has the right mindset, he can really perform on the day, so I think we need to maintain respect for that and really approach the game, focussing on our strength and what we can do as a side.
"Look whether Ngidi plays, or Steyn plays or not, Rabada is always going to be a world-class bowler and a threat to any side he plays against.
"He has the kind of passion and he has a kind of skill-set that he can, on his day, go through any batting order, so we've played well against him in past and that is only because we have been respectful of his skills. But at the same time, we have been assured and sure of what we want to do as batsmen.
"So against guys like Rabada, who can turn up on their day and bowl outstandingly well, you have to be respectful but have that self-belief in yourself as well and that balance will be crucial. Whether he plays with Dale and Ngidi or by himself, he is going to be a skilful bowler. We always need to respect that and find ways of scoring against him."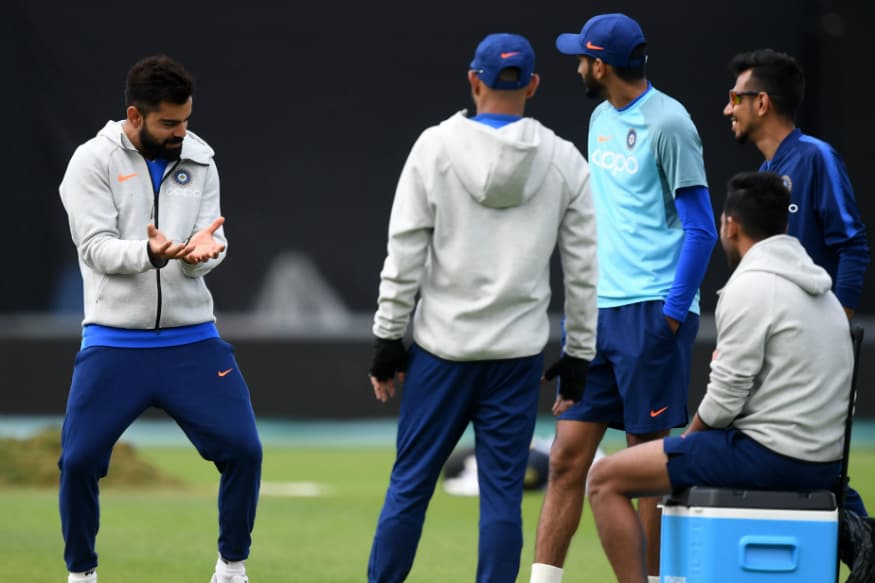 Kohli was also wary of the conditions which keep changing throughout the duration of the day in England.
"Look, if the conditions offer you a lot in terms of the pitch... Yeah, cloud cover is -- we know it's a different situation in England when there is a cloud cover and when there is sun out. With two new balls, if the pitch has something to offer, then an extra seamer comes into the play big time, the Indian captain pointed out.
"But even on a good pitch, on a batting-friendly pitch with two new balls, I foresee the first 10 overs to be challenging if there is cloud cover. Because we are playing in England and the ball does a bit more than any other place in the world.
"So, I think it will definitely be challenging, starting at 10.30 in the morning for the batsmen and that is something that we have discussed and we have recognised how to go about it, what are the plans heading into being a bit more solid in that particular phase.
"And from the bowling point of view as well, even if you play with two spinners, two seamers or three seamers, they are going to be in the game in the first half if you start at 10.30. The dynamics will change from morning to afternoon big time and the bowlers will have to adapt very quickly to that."
While Kohli did not give any hints regarding the team combination, he did have a lot to say about what the fully-fit Kedar Jadhav brings into the table.
"Look, we selected a side that gives us all kinds of options depending upon the conditions we are going to play in. Somewhere you might see three seamers, somewhere two wrist-spinners, somewhere you might see a wrist-spinner and a finger spinner playing together.
"That is why we selected the most balanced side we could have selected and Kedar is doing well, he is back to full fitness. Kedar is batting in the nets now, he is hitting the ball well, so it is always nice to have him back in the mix because of the variety he brings into the side.
"Looking at the pitch we will have discussions over what the balanced combination will be, but I think we are equipped to handle all kinds of conditions here."
Having had a horrible IPL 2019, Kuldeep Yadav finally gained back some form in the warm-up game against Bangladesh, but Kohli feels a tournament like World Cup has no connection to IPL.
"Look, personally, I would tell you something. I have had great IPL seasons and I have entered playing for the country and I have felt like, I feel like I'm going to dominate this tournament so much and you can't put ball to ball.
"So every tournament, every game that you play has no connection to what you have done in the past. You can only take out the positives and the learnings and take it to the next tournament or game that you play. Whether you have done well in the IPL or you haven't, you still have to work hard. And to me, IPL has no connection to the World Cup.
"We know when he pitched the ball in the right areas the batsman has to make better decisions or you are walking out. That's been a strength. And he's back to bowling at his best. We saw that in the second game. In the nets he is bowling well, attacking the stumps, his variations are spot on, he is pitching the ball in the right area. So I see batsmen having to take better decisions against Kuldeep rather than the other way around."
Kohli also suggested that India's batting line-up will mostly be consistent and changes will more be made in the bowling department, depending on the conditions and opponents.
"The flexibility would matter in the bowling set-up is how we foresee things. The batting line-up will have to be consistent. In a long tournament, guys will get into a groove or guys who you think can win you games will and they haven't got off to the starts that we want them to. They will probably get there at some stage.
"But I think with match-ups in terms of playing against, if there are more left-handers then the bowling combination can alter a little bit which we have discussed in the team, that is why we have kept a team that has balance and we want to be flexible in terms of what we play as a bowling combination on the day and everyone's mentally ready to make a mark.
"So that sort of message has been given within the team and guys have accepted it. They understand that they will have to play certain roles at different stages in the tournament and I think that flexibility is going to be crucial, it is going to be key because you can't be rigid in what you want to do as a bowling group and then do everything accordingly against every opposition."