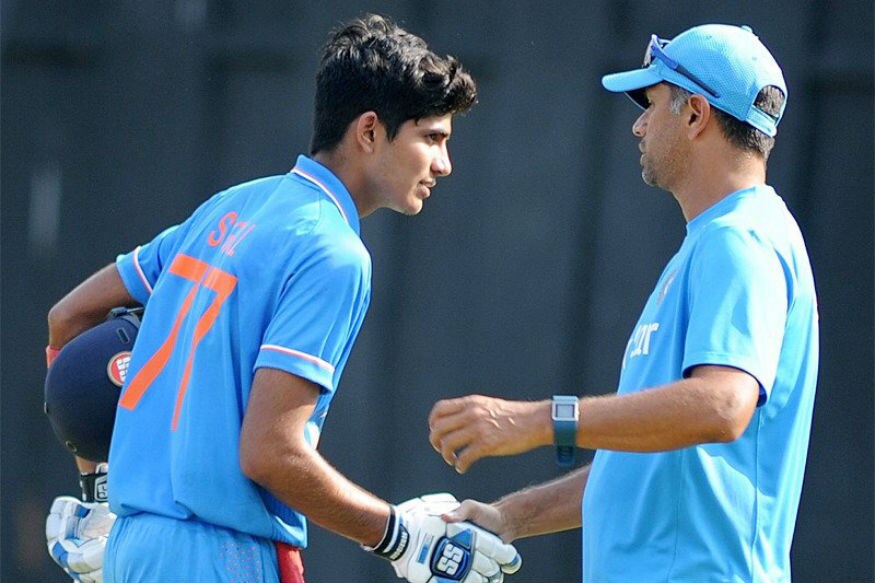 Signs were clear early last year each time Shubman Gill walked out to bat in the Under-19 World Cup in New Zealand. Prithvi Shaw was the star attraction in the Indian side, but it was Gill who took the tournament by storm. He was the leading run-getter for India with 372 runs in six games including a ton against Pakistan in the semi-final. India became champions, and Gill was the Player of the Tournament.
But succeeding at the Under-19 level is hardly a measure of greater success. India have plenty of players who were stars in age-group level but never went on to make it big. The real challenge for Gill started after the Under-19 World Cup - on how he would cope with the rigours of first-class cricket, and then the international level.
Gill didn't take too long to show he can raise his game to any level. He had made his first-class debut before the U-19 World Cup and became a regular, and even mainstay, in the Punjab side after it. He scored 728 runs from just nine innings last Ranji, with two centuries and four half-centuries at an average of 104. It included a 268 against Tamil Nadu.
It forced the selectors to give him a brief go in the ODI format, but it was too late for Gill to get a place in the World Cup squad.
Gill though continued to impress wherever he batted, be it in the IPL for Kolkata Knight Riders or India A.
He was the Player of the Series for India 'A' in the limited-overs games against West Indies 'A', scoring 218 runs in four one-day games. Surprisingly, even that wasn't enough to get a call up to the Indian squad.
Sourav Ganguly was among the ones surprised when Gill was not picked for any of the formats in the recently concluded tour of West Indies. Gill too opened up about the disappointment.
"I was waiting for the Indian senior team to be announced on Sunday and I expected to be selected for at least one of the squads. It was disappointing not to get picked but I am not going to spend time thinking over it. I'll keep scoring runs and performing to the best of my ability to impress the selectors," Gill had told CricketNext then.
Gill did just that. He smashed 204* against West Indies A in the four-day match to become the youngest to score a double-ton for an Indian representational side. That took him to the next level - Gill was made captain of the India A side for the four-dayers against the visiting South Africa A. He took to that challenge like fish to water too, scoring 90 in the first innings and leading India A to victory.
India couldn't keep Gill out for too long. KL Rahul's poor form opened up a batting spot, and Gill was a natural choice given the volume of runs he has scored in recent times. Gill is just 20, but such is his talent that some believe this is already late. One of the reasons for that is his clarity of mind.
"At the Under-19 level, you are on level footing with every other player, whereas at the senior level, you face a lot of experienced cricketers. I can't play with the same mindset because playing someone at 125kph is different and someone at 140kph a completely different experience. That is where the IPL has helped immensely," he had said during the Duleep Trophy recently.
"I'm clear in my head that my game doesn't change. It's just the mindset that changes. It is very important to be completely switched on when it is your day. You have to make that count. Your game doesn't change in any of the formats, only your mental ability and situation changes. We have to just calculate the situation and take a certain amount of risks which are required."
The latest step in his rise to stardom is the maiden call-up to the Indian Test side for the home series against South Africa. Given how he has always handled challenges, it won't be a surprise if he aces this challenge too.