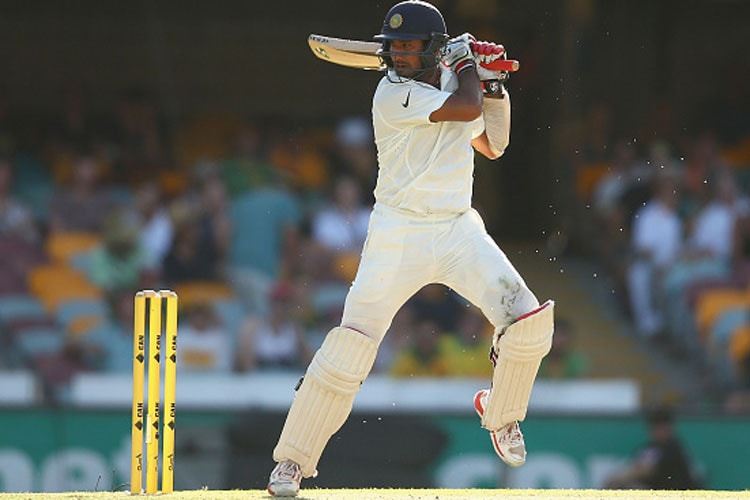 New Delhi: Indian teams that have toured South Africa in the past have always found the going tough. There haven't been many happy occasions for the Indian batsmen on South Africa's pace friendly wickets, barring a few. Cricketnext takes a look at five such innings where Indian batsmen came out on top:
2006 — Sourav Ganguly (51): Facing his darkest hour, former India captain Ganguly redefined resilience as he fought fire with fire at Johannesburg. India struggled in front of the Proteas' pace attack which had the likes of Makhaya Ntini, Dale Steyn and Shaun Pollock. The Men in Blue were left reeling at 205/9 in the 1st innings. But from there Dada took charge. Along with rookie number eleven VRV Singh, he added valuable 44 runs which turned out to be the difference between the two sides. India went on to win the match and took a 1-0 lead against all odds.
2013 — Virat Kohli (113): Virat Kohli was always a good player, but perhaps his journey to greatness started here in South Africa. Kohli's detractors were not happy with his on field attitude. But it was at Johannesburg that he showed a glimpse of what is to come in the future. Walking into bat at 24/2, the Delhi lad showed immense composure. He left wide deliveries with disdain and complemented it with aggressive hooks and pulls. Kohli's effort proved futile as India had to settle for a draw.
2010/11 — Sachin Tendulkar (146): The God of cricket has played innumerable innings to enthrall his fans in his long career. But at Cape Town that day, Sachin came into his own. With series on the line, India had to take the fight to the Proteas and it was the Master who stood and delivered. A menacing Dale Steyn grabbed five wickets and was spitting fire until he ran into the Master. Sachin played a superb innings and India drew the game to finish the series 1-1.
2010/11 — VVS Laxman (96): With a humiliating defeat at Centurion, MS Dhoni and his men were desperate to draw level. Little did they know that a 'Very Very Special' innings was on its way. South Africa had intentionally left grass on the pitch but their strategy backfired. Laxman scored a valiant 38 in the first essay and followed it up with a classy 96 before he was caught behind by Mark Boucher off Dale Steyn. It was unfortunate that the Hyderabadi missed out on a well-deserved ton but by then India had taken the driver's seat.
2013 — Cheteshwar Pujara (156): Pujara might have toured South Africa in 2010, but it was three years later that his career came to a full circle. Critics scoffed at him after his failure to tackle the pace and bounce in 2010. Three years later, he shut them up with a stubborn innings. After the failure in the first innings, Pujara returned only to score a ton that pushed South Africa out of the game.