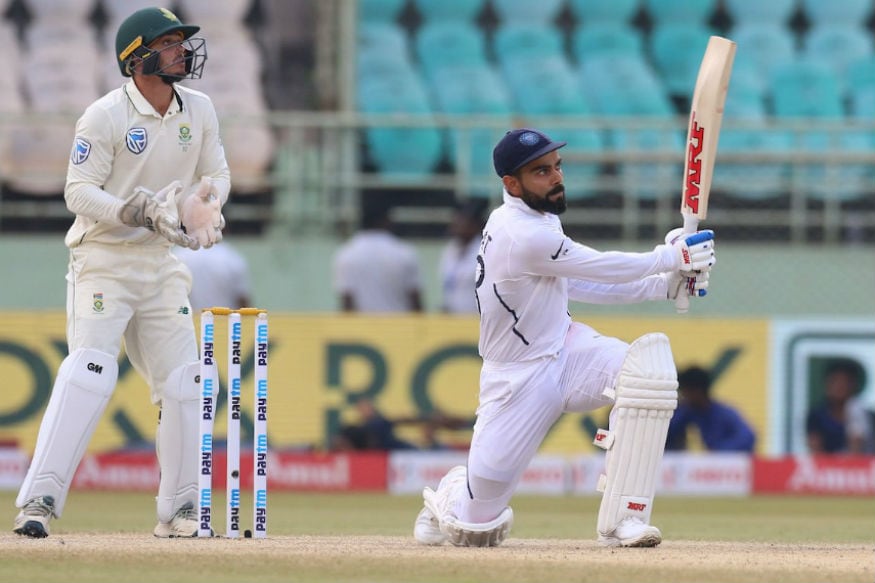 Ten innings without a century in Test cricket isn't really a cause of concern. Especially when eight of them are away from home, and includes three half-centuries.
But such a string is very very rare if you're Virat Kohli. It was almost unbelievable that he came into Day 2 of the second Test against South Africa in Pune without a Test century in the entire year. Never mind he had batted only seven times in Tests before this.
The last time Kohli went 10 innings in Test cricket without a century was in 2015. Prior to that, there were only two such periods - one around the dismal tour of England in 2014, and the other in his first few outings before his maiden Test ton in his early years.
Such phases can't last long, and it broke with Kohli making up for all of that with his highest Test score - an unbeaten 254 off just 336 balls to power India to 601 for 5 declared. In his previous seven innings, he had a combined tally of only 210 runs. This was his 26th Test ton and seventh double-century, the most by an Indian.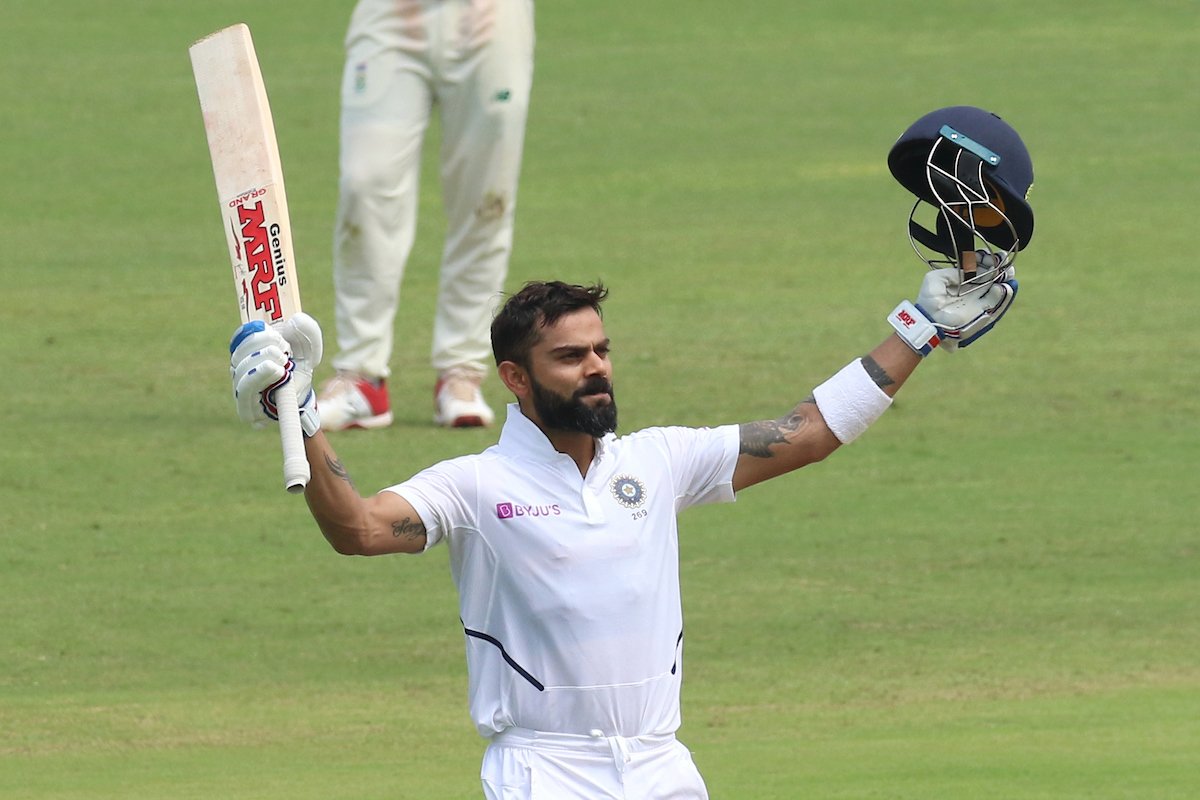 There was a sense of eventuality about this knock right from the beginning, especially after Keshav Maharaj put down a tough return chance when Kohli was on 1. Almost everything else was trademark Kohli; the pacing, strokeplay, solidity, dominance, and adjusting his game according to phases.
The gears kept changing right through his marathon 336-ball knock. It started as slow as possible; this wasn't a wicket where he could score authoritatively from Ball 1. He had the platform in place, walking in at 163 for 2 in the 51st over. Yet, he had to bide his time to adjust to the wicket. Kohli scored only 9 runs off his first 40 balls, paying respect to Vernon Philander, Maharaj and Kagiso Rabada.
Rabada in particular was in the midst of a good spell, having dismissed Cheteshwar Pujara and later centurion Mayank Agarwal. Kohli got through the tough phases before he could open up.
And open up he did, against Anrich Nortje. The debutant pacer was raw in speed, and even troubled Kohli with a couple of bouncers. Kohli went after those with pull shots, one of which just about evaded the keeper. But for all his speed, Nortje lacked consistency and Kohli pounced at the slightest opportunity, playing cross-batted shots for boundaries.
Kohli reached his half-century in 91 balls, the last 41 runs coming in just 51 balls.
The change of pace also showed Kohli's ability to bat differently across partnerships. He held one end when Agarwal was in full flow towards his century, playing second fiddle and settling in. And then, when Ajinkya Rahane took his time as he often does in the subcontinent, Kohli took the onus on himself to dominate.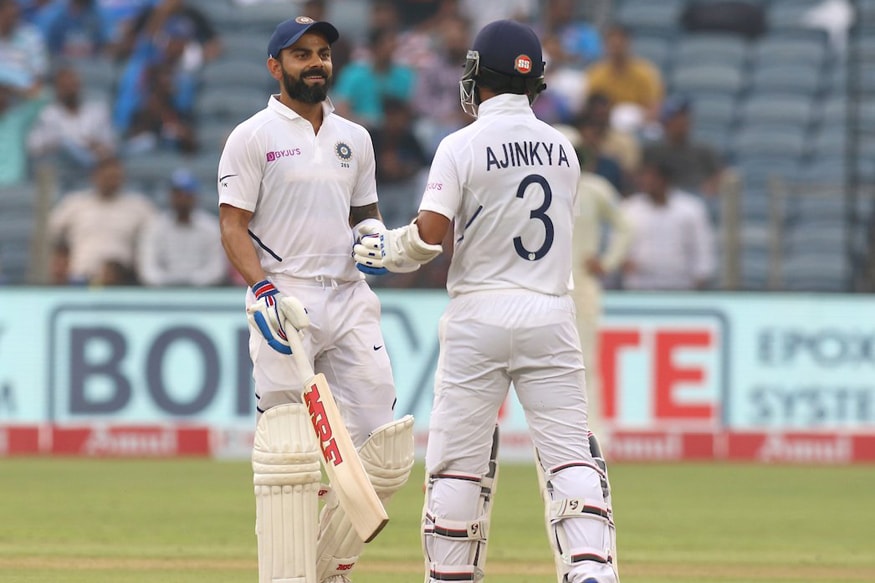 While Rahane took 141 balls for his 50, Kohli brought up his century off 173 balls. He had to be subdued once again on the morning of Day 2, when the second new ball did a bit. A few edges evaded the fielders, but once he crossed that phase yet again, it was a complete cruise.
The strokeplay was exquisite, without any risk. In short, typical Kohli. The drives were perfect, especially off Rabada. Anything full and straight from the pacers was flicked. Short ones from Nortje and co. were pulled. The acceleration was gradual; from 100 (173) to 150 (241) to 200 (295) to 254* (336).
Kohli's first aerial shot came only after he reached his 200. He had the license to attack, and he did, lofting Maharaj down the ground for a couple of sixes. It was a session when South Africa were visibly deflated; bowling trash, getting wickets off big no balls, fielding miserably. Kohli and Jadeja cashed in, smashing 128 runs from 15.3 overs after tea.
They could have had some more too, had Ravindra Jadeja not selflessly attacked and perished at 91. There was a 100 for the taking but Jadeja gave one for the team. It was selfless of Kohli to declare immediately too, he could have easily had his maiden triple-century.
But given Kohli's hunger for big runs - he has been dismissed for under 150 only four times out of his last 15 Test tons - he'll get another chance soon.