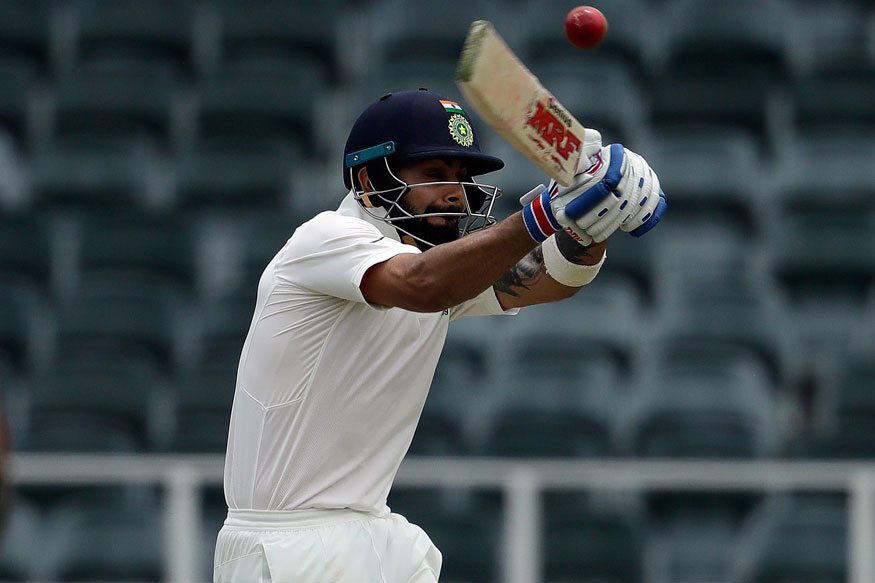 Nothing makes for a better story in sports than the triumph of the human spirit. The ability of its protagonist to stand up tall even in the face of adversity. Sometimes batting on South African pitches might seem like an insurmountable adversity. Batsmen often feel like the Allied soldiers did, on the beach of Normandy, not knowing which bullet (read delivery) would have their name written on it.
Former India captain Sourav Ganguly wasn't the most accomplished Test batsman of his era, specially, given the company he kept in the Indian team. He lacked Dravid's technique, Tendulkar's genius and Laxman's finesse. What he didn't lack though was grit and attitude. The same grit that compelled the selectors to bring him back into the national team during India's tour to South Africa in 2006-07, after being dropped and stripped off his captaincy due to a prolonged bad patch.
Ask which was Sourav Ganguly's most memorable Test innings outside the sub-continent and people will say the counter-attacking 144 at the Gabba in Brisbane. But that came against a pace attack sans Glenn McGrath and Brett Lee. Some would mention the knocks on his maiden tour to England. But the one knock that stands out for me was the unbeaten 51 he made in the first innings of first Test against South Africa at the Wanderers in what was his comeback Test.
Sourav Ganguly the batsman had changed. He wasn't afraid of the short delivery anymore. He wasn't ducking for cover, ready to get hit on the body, play and miss and yet play his shots. The knock essentially proved to be a clincher as the Indian bowlers led the team to their first ever Test win on South African soil.
Ganguly would go on to score a double hundred later in his career, but his 101-ball stay in the middle at Johannesburg was perhaps his most telling contribution in an Indian victory away from the sub-continent, something that he took pride in as a captain.
On Wednesday, another Indian captain showed a lot of guts and gumption at the Wanderers. When Virat Kohli decided to bat first after winning the toss, many, including the writer, thought he was committing hara-kiri. Indian batsmen, apart from Kohli who scored a masterful 153 at Centurion, had done nothing to inspire the kind of confidence needed to face the fiery Protean pace attack on a green pitch and it again came down to Kohli, to show his team the way with the bat.
It wasn't all smooth though. A poorly executed pull shot off Rabada's express pace would have ended Kohli's stay early had Philander not made a mess of an easy catch. There were numerous 'play and miss' moments outside the off-stump, which must have reminded Kohli of James Anderson from 2014. There was another dropped chance in the slips. But that didn't deter him from playing a range of exquisite cover drives. He was ready for the incoming delivery as well and played shots off his pads. He knew Cheteshwar Pujara was going to block it all but not score many, and those who were to follow the duo couldn't have done the bulk of the scoring, so the captain took it upon himself to take India towards a fighting total.
He fell for 54 to Lungi Ngidi, while playing another drive he could have avoided, but you can't fault him for trying. Virat Kohli has played several top quality knocks in his career so far, but this one at the Wanderers will stand out due to the challenges that stared straight at Kohli's face, both on and off the field. Whether or not Kohli's knock goes on to be a match-winning one will depend on how well the Indian bowlers respond. One thing is for sure, Virat Kohli is a better Test batsman than before and is replying to his critics with his bat, just like Ganguly had done in the South African summer of 2006.