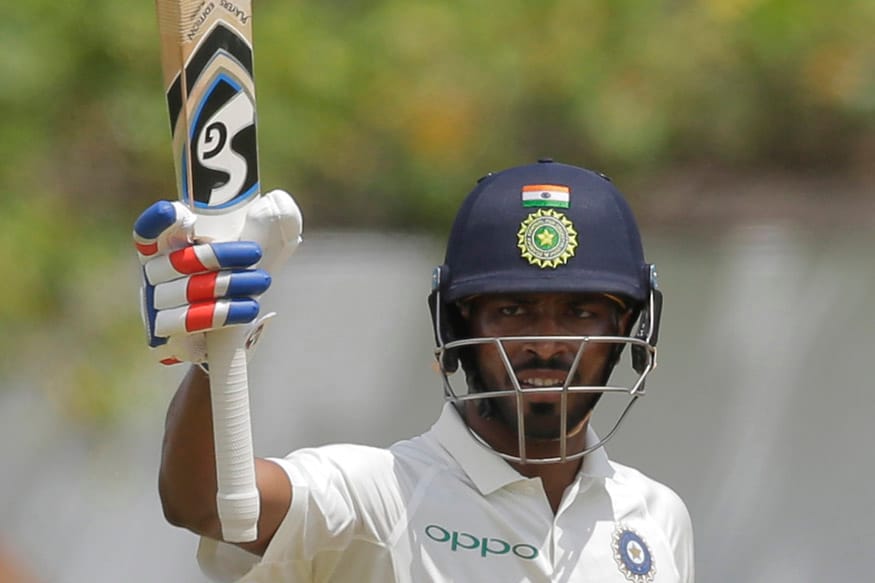 Galle: The sense of occasion gets the better of many when it comes to Test debut but an unfazed Hardik Pandya felt as if he was "playing an ODI" during his whirlwind half-century in his maiden outing.
It was Pandya's 50 off 49 balls that enabled India to reach 600 quickly, which gave skipper Virat Kohli an "extra 15 overs" to have a go at the Sri Lankan batsmen in the first Test.
Asked about his preparation coming into his first Test, Pandya said: "Even when I was batting, it felt like batting in one-dayers. The scenario was perfect for me. As an international cricketer, you need to be smart as in terms of preparation. While switching formats, there is a switch in mindset but skill sets generally don't change."
He has not given it a serious thought but Pandya won't mind if he is able to emulate Yuvraj Singh's six sixes in a single over.
Pandya's senior Cheteshwar Pujara feels he can be the second Indian in international cricket, after Yuvraj, to achieve the rarest of rare milestone.
Have you ever given it a thought, Pujara asked Pandya while conducting a fun interview for the 'bcci.tv'.
"I don't think about hitting six sixes in an over. I have hit three sixes off three balls but never went for the fourth one as the situation never demanded. If some day, we have a situation where I can go after all six balls, I might go for it," said Pujara.
Pujara then asked him about his pull shots and Pandya returned the compliment.
"Your pull shots travel 100 metres Pujara bhai," he said.
On trying the horizontal bat shots, Pandya said: "I never tried too many pull shots earlier. I am happy that it came off."
Pandya said that he is aware that he needs to prepare well when India travel outside the sub-continent to places like South Africa and England.
"I know I would need to prepare differently for South Africa tour which won't be an easy one. The ball would seam and you need to prepare accordingly."
Kohli wants him to do what Ben Stokes does for England, but Pandya's favourite all-rounder is South African legend Jacques Kallis.
"My favourite has always been Jacques Kallis for his amazing record across all formats -- scoring those big runs batting at No 3, all those wickets."
When Pujara asked him if he loves the tag of 'rockstar', Pandya said: "I can't say whether I am rockstar or not but I like experimenting with colour of my hair, like wearing different clothes. If you call me a rockstar for that, I don't mind."