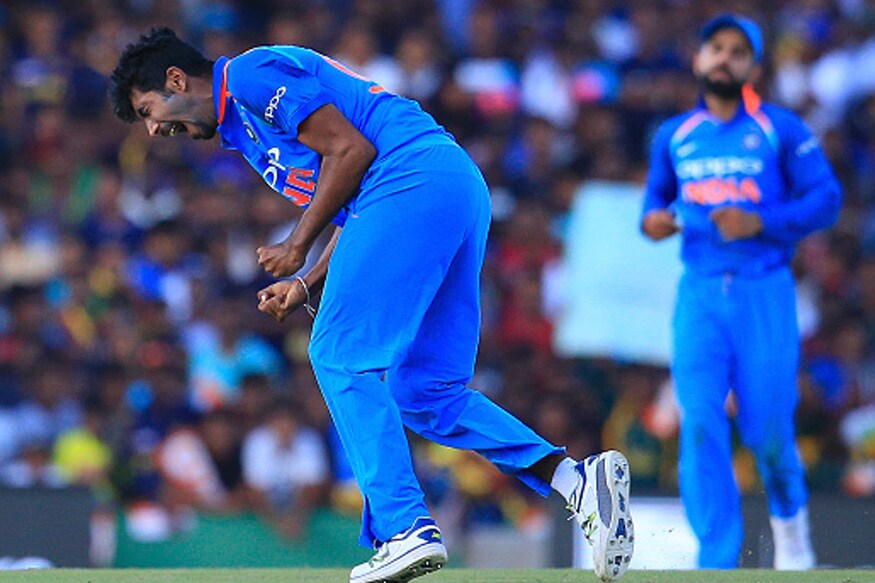 Jasprit Bumrah was the star for India with the ball in the third ODI, with the fast bowler taking his first 5-wicket haul, ending with figures of 5-27.
Bumrah was famously the villain against Pakistan in the Champions Trophy final, with his no-ball on which Fakhar Zaman was dismissed proving costly for the team.
Bumrah said that it was his eagerness to learn new things which helped him perform well on his first tour to Sri Lanka.
"As a bowler you have to learn new things, this is my first time in Sri Lanka, I asked questions to seniors who have played here. I look to learn new things. Preparation plays an important part for me and it has always been the case throughout my career."
The lanky pacer also added that its important for bowlers to stay ahead of the game and have more than one or two weapons in their arsenal.
"With technology, batsman start to analayse, If you have one or two tricks, you will struggle. You have to keep evolving and if you want to play for a long time, you have to keep evolving and learn from the players."
Talking about the pitch, Bumrah said it was assisting seam bowling and different from the previous surface at the same venue.
"The last wicket was a bit on the slower side, so I was using variation. This one was seaming a bit, so I bowled a bit differently. It was a good day and it worked in my favour."
Bumrah also added that he was comfortable to bowl with the new ball as well as the first change, "I am happy as long as I am able to contribute for the team. I am ready to bowl with the new ball or as the first change. What's important is to contribute to the success of the team."
Bumrah thanked head coach Ravi Shastri and Bharat Arun for helping him ease the transition to international cricket,
"Ravi sir was the team director when I made my debut, and he adviced me to treat it like a ranji game and not to take any extra pressure, otherwise you can't express yourself. With Bharat sit, I worked in the NCA
even before making my first-class debut, so he knows my bowling well. Its always good to work with experienced coaches."
He also praised his Mumbai Indians captain Rohit Sharma, who scored a marvellous ton. "It was a great innings, the team was at 70/4 and he took responsibility and finished the game with MS Dhoni, he has been doing well for so many years and its good to see."