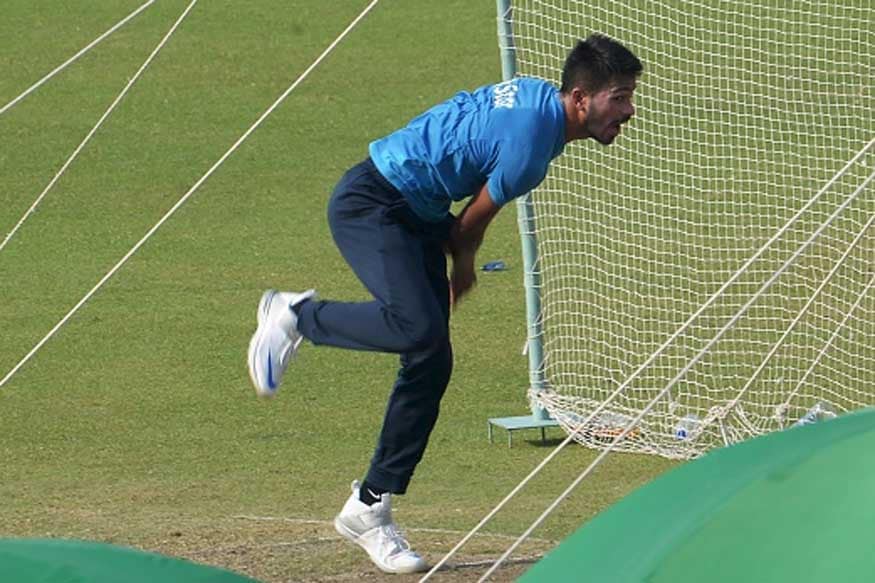 New Delhi: India skipper Virat Kohli has lauded all-rounder Hardik Pandya and said that he is in line to make his Test debut against Sri Lanka in the first Test in Galle which starts on Wednesday.
Kohli said that having Pandya in the squad balances the team and he also believes that playing an all-rounder in the line-up will give the side an extra edge in these conditions.
"We need to understand that the last time we played here (in 2015), in the first Test we were a batsman short and fifth bowler didn't do much in the game. So we have those options open as well. We have got great balance in the side and we have got a guy like Hardik Pandya who is a wicket-taking bowler. He has a knack of picking wickets on any surface. So, he has a great chance of playing as well," said Kohli
"That gives us a great balance. In the second and third Tests of the last tour that we played here, we included an all-rounder in the team and that made all the difference for us. We have taken lessons from that. We will surely apply those things in this series rather than getting a feel of how things will go. Very important to have your strike bowlers pick 20 wickets for your team," he added.
During the press conference, Kohli was also asked about the possibility of Rohit Sharma opening the innings in place of KL Rahul (who is down with viral fever and will miss the Test), but the Indian skipper didn't like the idea.
"Rohit has never opened in a Test cricket and we don't see that kind of experiment happening here because we have specialist openers in the team and they will obviously be starting this game. Rahul is unfortunately down with fever. Luckily, it is not anything serious. So he will get back in a few days," Kohli said.
Kohli also said that India will learn from their mistakes from the 2015 series and will apply the lessons in this series. The India skipper emphasised on playing consistent cricket, which he believes can help India retain the number one spot in the ICC Test rankings for a long time.
"It is pretty different sitting here two years after that particular series because it was very important for us in terms of believing in ourselves that we can win series and not just matches. So, that was the beginning of that mindset and we have been able to build on that culture and mindset in the last couple of years," said Kohli.
"Thinking in a certain way, training in a certain way and coming together as a team in a certain way. I think we have built a really good base as a team to be able to do that consistently over the next few years. I don't see any series as a launchpad for us, it's all about playing consistent cricket wherever we play and remain at the top of the rankings where we are right now," said the India skipper.
Kohli also pointed out that the team doesn't need a drastic change just because they are playing away from home. He quipped that the players have now started to take more responsibility for the betterment of the team.
"I don't think so there is any area of massive concerns for us. We have been looking to fine tune smaller areas during the course of the game which people sometimes might not even pick up. It can lead us into situations which aren't ideal," said Kohli
"So we have given responsibility to players also to identify those areas themselves to make sure that if we are in a solid position then put us in a position from where we cannot lose the match. So, we have been able to put ourselves in position where 80-85 per cent times there is only one winner left. That's the kind of sustained pressure that we have been able to build," added the 28-year-old.