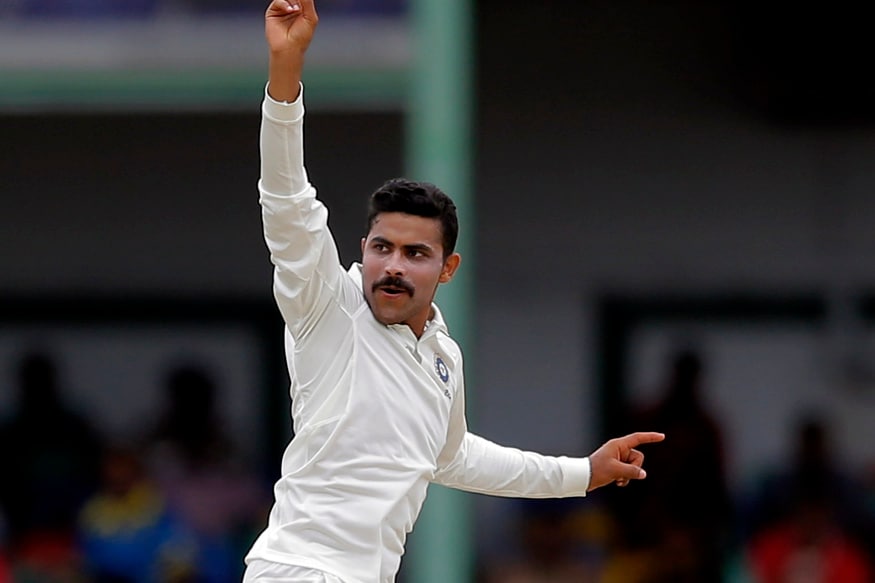 In a big blow to India, left arm spinner Ravindra Jadeja was suspended by the ICC from the third Test match between India and Sri Lanka at Pallekele.
ICC released a statement saying,
" India's Ravindra Jadeja has been suspended for the upcoming Pallekele Test after his accumulated demerit points reached six within a 24-month period following his latest breach of the ICC Code of Conduct for which he received a 50 per cent fine and three demerit points.
During the third day's play in the Colombo Test against Sri Lanka on Saturday, Jadeja was found guilty of breaching article 2.2.8 of the ICC Code of Conduct for Player and Player Support Personnel, which relates to "throwing a ball (or any other item of cricket equipment such as a water bottle) at or near a Player, Player Support Personnel, Umpire, Match Referee or any other third person in an inappropriate and/or dangerous manner during an International Match".
As Jadeja had received a 50 per cent fine and three demerit points during the Indore Test against New Zealand in October 2016 for violating 2.2.11 of the Code, with the addition of Saturday's three demerit points, he has reached the threshold of four demerit points, which, pursuant to article 7.6 of the Code, have now been converted into two suspension points*.
As such, Jadeja has been suspended from his side's third Test against Sri Lanka, which will be played in Pallekele from 12-16 August."
India will be breathing easy that they have already won the three match series, and this is likely to mean that Kuldeep Yadav will be drafted into the team ahead of Jadeja.