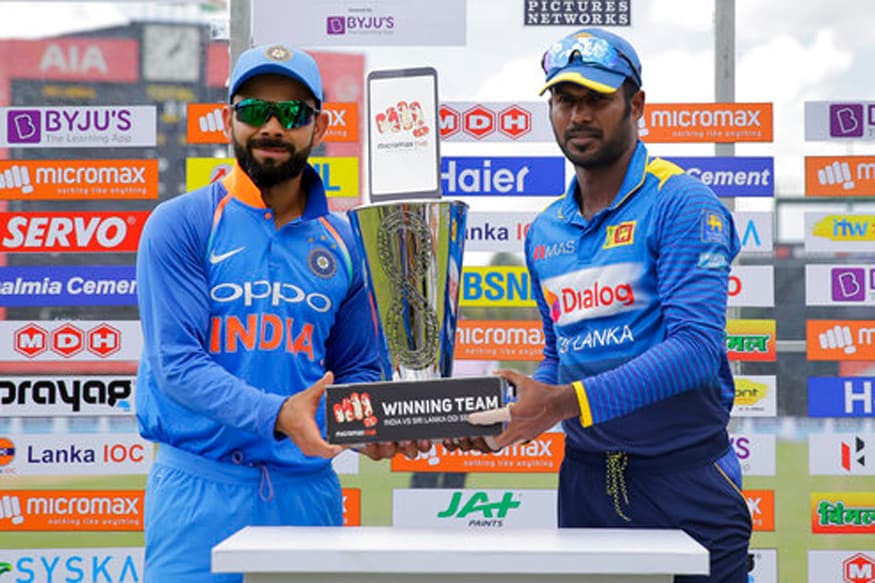 Pallekele, Aug 23 (PTI) He is open to the idea of discussing Sri Lanka's transitional issues with their coach Nic Pothas, but India skipper Virat Kohli will only do it once he is done with the ongoing limited overs series.
Kohli was asked about Pothas' comment that they would interact with the Indian team management to overcome the transition period difficulties their team is facing currently.
"We haven't had any discussions yet. Those things may happen after the competitive zone is over and done with the series. I think that will happen after September 6 if it has to happen from their end," Kohli said at the pre-match press conference.
The hosts' team bus was subject of angry reaction from fans at Dambulla after the heavy defeat in the first ODI.
Kohli spoke about how India managed the transition phase after many of their own greats retired. "...But look it is difficult for any team going through transition. One thing that we decided to do as a team was take more responsibility and ownership of what we do on the field when playing for the country. We just needed to change our mindset."
Mental preparation was key to standing upto challenges, according to the captain. "It didn't matter if we were playing against a side that has played 60 Tests each if we are mentally more prepared than them then we are in a better position to win. So we decided to put our heads in that zone where experience didn't matter much for us.
"It was the fight and competitiveness we were willing to show and the desire to fight for longer periods that helped us get through that phase quicker than what others might have faced," said the skipper.
Kohli said extreme reactions from fans are beyond the players' control and they would rather focus on the task at hand only. "I'm not someone who will sit here after not performing and request the fans to be patient with us or (tell them) 'please don't react in a bad way'. That's a very personal choice.
"If I, as a fan, am watching a game and I see a team not being able to do well I would feel compassion. I would not burn effigies or smash faces, put on mannequins and what not. I would show compassion because you can understand at a human level that everyone's trying hard out there and no one wants to go out there to lose or fail."
The Indian captain added, "I think people find the ease and convenience, and the pleasure in pulling other people down which I personally don't believe in. I'm sure it's tough for the players to see such things. But you can't really control what's happening from another person, you can only control what you can do on the park and the mindset that you can be in."
Last but not the least, the topic of Lasith Malinga also came up as he is seen by many as a fading star in this young and inexperienced Sri Lankan line-up. Asked about Malinga, Kohli said, "Obviously, age is always a factor in sport. I cannot speak for Lasith but everyone wants to keep up with their peak fitness and manage their bodies well through the course of their career. When you look at his bowling action and the kind of success he has had for such a long period of time is actually remarkable.
"With the dynamics of his bowling, it's not very natural.= What he has been able to achieve for Sri Lanka has been outstanding. That's why they have been such a dangerous side over the last few years in limited overs format," said Kohli.
The skipper felt Malinga could still get back into his groove. "Even when he played Test cricket, he made an impact. It's very easy to say that he is not bowling as well anymore but it could just be a phase. Once he starts hitting those yorkers again, those slower balls again, and picks up wickets on a regular basis then these talks can be otherwise also.
"I can't talk about his body, only he would know. But as long as we play him we obviously respect his skills and what he can bring to the table and how he can turn the game around. We always play him like that, we have always played him like that and we'll continue to play him like that till he plays for Sri Lanka," Kohli signed off.