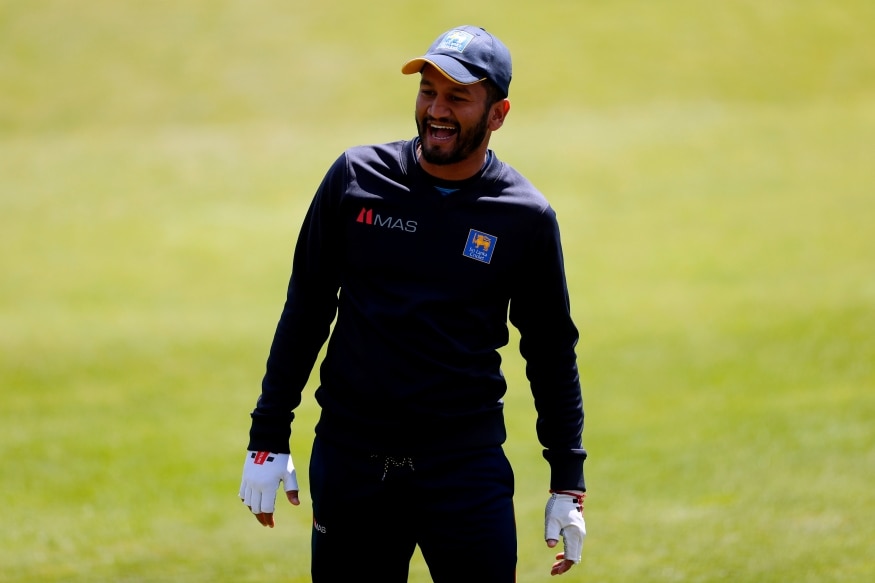 Leeds: Sri Lanka captain Dimuth Karunaratne has a couple of expectations from the cricket board to help make their side stronger in the next four-year cycle: a stronger domestic circuit and more exposure to foreign leagues.
Sri Lanka have been knocked out of the World Cup 2019, having won only three of their six completed matches. It hasn't been the worst of performances, considering they came into the tournament with little chance. They had a couple of matches rained out too - against Bangladesh and Pakistan.
Speaking ahead of their final game against India in Leeds, Karunaratne said coming straight from Sri Lanka's domestic circuit to the international stage was a big leap for the players.
"If you take other countries, they played lots of cricket like IPL. The domestic structure in India is really, really good," he said on Friday (July 5). "And in Sri Lanka, we have only one domestic season. The players have only one chance to show their talent on that particular domestic season.
"After that, when you come to the international level, there's a huge gap. So we have to cross that gap and we have to play lots of cricket. We have to give the chance for the players go to play IPL, some Big Bash League or County League. If we are given permission to play in these tournaments we can get some experience and come back. So those are the things I'm expecting from the cricket board after this World Cup, they will make a good decision and make us strong at the domestic level and produce some good players for the future."
Karunaratne said Sri Lanka will have to focus immediately on planning for the next World Cup, saying it's important to identify players and give them a long run.
"After the 2015 World Cup too we started to build for the World Cup 2019, but unfortunately the players who came in couldn't perform very well, and we had to change lots of players," he said.
"But after this World Cup we're trying to have a special plan and identify the players who can perform - the bowling, batting, fielding, and fitness levels. We are looking for the future World Cup and we'll be trying to build a good bunch of players and trying to give our maximum chances for them. We'll try to make a good solid 15 players for the next World Cup."
Talking about the positives from this World Cup, Karunaratne pointed to the emergence of Avishka Fernando and Kusal Perera in the batting, and Lasith Malinga and Nuwan Pradeep in the bowling.
"Avishka Fernando and Kusal (Perera) and the opening pair," he said. "Our middle order didn't do well in the first few games, but if you take the last matches, we capitalized well. It was too late but if you take the positives, Avishka Fernando is doing really well. In three games he showed that he can produce some runs for Sri Lanka. And he's one of the future stars. And if you take the bowling lineup, they did really well, especially Malinga and Nuwan Pradeep."
Switching focus to the match against India, Karunaratne said they have plans for Rohit Sharma and Virat Kohli, who have scored heavily against Sri Lanka in the past, but said it was important to execute them.
"We watch videos of not only Rohit and Virat, but and all the top six batsmen, and we have a plan for everyone," he said. "But if you can't execute really well, the plans won't work. So the point is we have to execute really well against those batsmen. We know they are really dangerous. Once they get set, they're going for the big ones. If we can execute really well, definitely we can get them out early."
Karunaratne pointed to Sri Lanka's recent success at Headingley as an encouraging factor going into the India match. Sri Lanka have won four of their last five matches across formats at the venue, including their earlier league game against England.
"I think here in Headingley we've got some lucky games. We have done really well in Tests and one-dayers. So we're trying to give our best shot against India. We're playing the same track that was used for West Indies and Afghanistan. So hopefully we can get some turn.
"We have to win the game to end up in the fifth or sixth position, that's our plan."