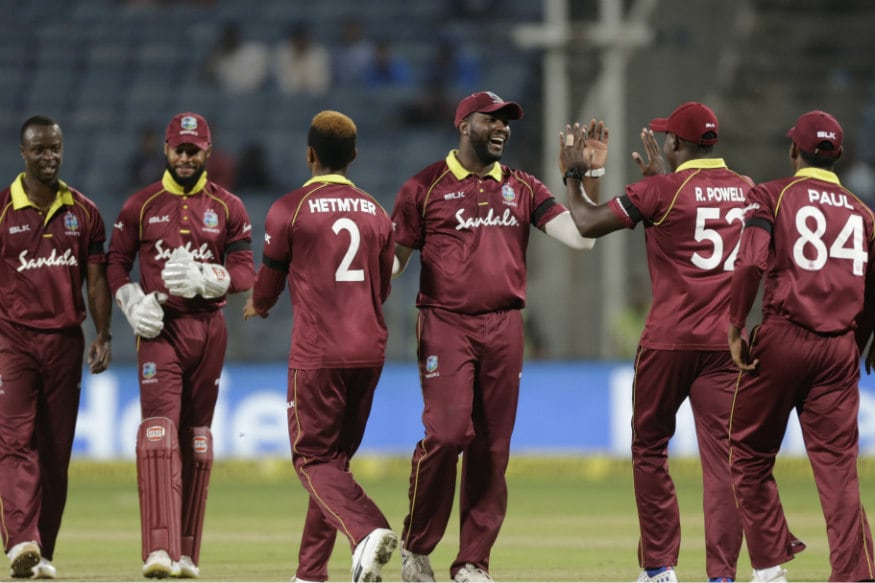 Overseas tours are often marathons, not sprints. The odd spark is bound to happen at some point, but the toughest challenge is sustenance. Windies found that out at various stages in their tour of India.

Windies were smashed under three days in the first Test, but began showing signs of improvement from the next. Jason Holder's return from injury made a difference, and Windies put up a semblance of a fight although it didn't alter the end result.

Bigger signs of improvement emerged over the next three matches on the tour. So much so that by then, the series was level, with Windies gaining momentum with every passing game. A loss was followed by a tie, which was followed by a win.

Even during the loss, Windies impressed partially by scoring 322/8, before Virat Kohli and Rohit Sharma did their thing. There was no ignominy in that, for Kohli and Rohit have done that to multiple teams in the past.

The tie was a game they should have ideally won. Chasing 322, Windies got as close as possible but inexperience of finishing games cost them dear. The frustration and disappointment on their faces after the missed opportunity showed they were here to win, not be content with a fight.

And win they did in the very next game. From 121 for 5, they posted 283 and then held on for a 43-run win. This, despite Kohli scoring his third consecutive ton. Despite India having Bhuvneshwar Kumar and Jasprit Bumrah back in their side. All of a sudden, the scoreline read 1-1. Windies had two batsmen who had a century and 90 each in Shimron Hetmyer and Shai Hope. Kieran Powell had a half-century, Holder was holding things together in the lower order. Ashley Nurse and the other spinners were improving with every match.

Windies had reason to believe. One more good game, and they can't lose the series.

All those hopes were quashed mercilessly over the next two matches. India bossed those contests, winning by margins of 224 runs and nine wickets. The last game was wrapped up in around three hours, with Windies bowled out for just 104. It was a worse performance than in the previous match, when they had managed just 153. The bowlers were always going to find it difficult against India's strong top order, but it was the batsmen's capitulation that would have hurt the most. Particularly because they had shown so much promise in the first half of the series.

Yet, Windies should view the series as a positive step in the right direction. They aren't the first team to lose in India, and definitely won't be the last. The last time there was a five-match ODI series in India, Australia lost 1-4. Windies have done slightly better, returning with 1-3. It could have easily been 2-3 too.




The series should also be seen in the context of Windies' results in ODIs prior to the India tour. They were swept 0-3 in New Zealand without a fight. They even lost a home series 1-2 to Bangladesh. Between the two series, they had to fight with associate nations to qualify for the World Cup 2019. Even then, they were the second-best team after losing to Afghanistan in the final. In such a backdrop, challenging India and stretching the series to the final game was no easy task.

They now have a promising core group to work with too. Hetmyer has three centuries from 17 matches, and all the shots to demolish attacks in the middle overs. Hope is solid, and has finally learnt to convert starts to bigger scores. They have an out-and-out fast bowler in Oshane Thomas, who troubled India's in-form top three in both the matches he played. They also have a promising left-arm pacer in Obed McCoy who has the variations for a death bowler.

And the best part is that things should ideally only get better. Chris Gayle has pledged his dedication for the World Cup. Andre Russell, if he is back from injury, will lend balance. Evin Lewis will take the opener's spot when he is fit. Add Sunil Narine to the mix, and Windies seem a different unit altogether.

What Windies need now is for Marlon Samuels to step up. He managed just 64 runs from five matches, always putting the middle order under pressure. Along with Hope, he could be the one batsman who can hold the middle order together.

Windies have three ODIs against Bangladesh and five more against England in the lead up to the World Cup. If they can put things together by then, it won't be a surprise if they compete in the tournament they once lorded over.

First Published: November 2, 2018, 1:43 PM IST