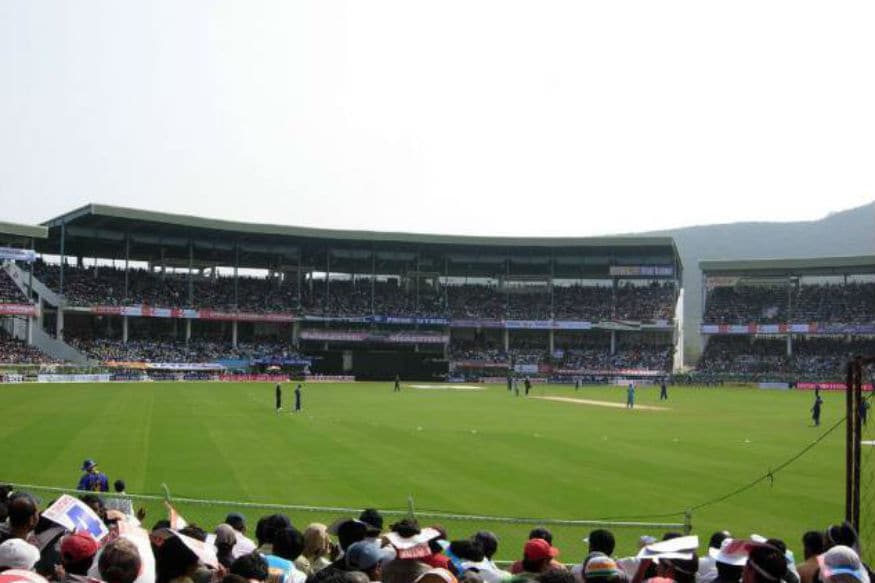 Established: 2003
Capacity: 38,000
Location: Visakhapatnam, India
Home Team: Andhra
Also or formerly known as ACA-VDCA Stadium
The stadium is located in Pothinamallayya Palem and is surrounded by picturesque hills. The venue is known for its lush green outfield and is one of the most well maintained stadiums in India. It also has a very good water drainage facility. It was designed to avoid any restricted view seats, eliminating pillars or columns. The stadium has also hosted one Test in 2016.
How does the pitch play?
The stadium had the history of producing absolute belters. However, in recent times, the track is known for offering great assistance to spinners. The ball doesn't bounce much and it becomes extremely difficult to bat in the second innings. It won't come as a surprise if India opt to field three spinners on Wednesday in the second One-Day International against Windies.
History of ODIs
The first ever international match at this stadium was played between India and Pakistan in 2005 and MS Dhoni cut the ribbon with a scintillating 148. It was his maiden international century. Over 650 runs were scored that day and it was India who emerged victorious by 58 runs. India have played Windies (then West Indies) twice at this venue. India beat them in 2011 but lost by two wickets in 2013. The 2014 ODI was cancelled due to Cyclone Hudhud.
Overall Statistics
Tests: 1 | India Won: 1 Drawn: 0 Lost: 0 | Average first innings score: 455 | Average second innings score: 255 | Average third innings score: 204 | Average fourth innings score: 158 | Highest total recorded: 455 all out by India
ODIs: 8 | India Won: 6 Lost: 1 Abandoned: 1 | Average first innings score: 277 | Highest total recorded: 356 for 9 by India
T20Is: 2 | India Won: 1 Lost: 0 Abandoned: 1 | Average first innings score: 82 | Highest total recorded: 84 for 1 by India