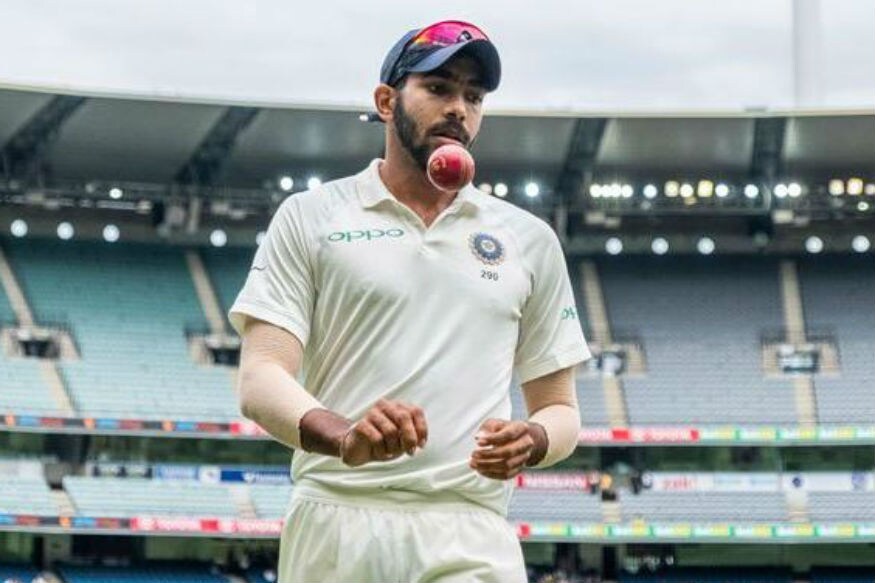 Indian bowling coach Bharat Arun described Jasprit Bumrah's spell of eight overs, three maidens, seven runs and five wickets against West Indies in the second innings of the first Test at Antigua as the "best spell of fast bowling from an Indian in a long time," after his performance helped India secure a massive 318-run victory.
Speaking to reporters ahead of the second Test, when asked about Bumrah's performance, Arun said, "Bumrah is a very thinking bowler, he is aware of situations and adjusts himself beautifully to them. The lengths he bowled in the first and second innings were very different, in the second innings he was pitching the ball a lot higher up, and was getting appreciable movement. It was the best spell of fast bowling I have seen from an Indian in a long, long time.
"I look at the bowling as per execution, and I'm not really worried about the outcome. I guess the wickets are the outcome but I'm not looking at them at all, what we (the bowlers) discuss is the execution. So that was exactly what was discussed with Bumrah after the first innings, because he was a trifle short, he didn't pick up wickets. So in the second innings, the momentary shift in lengths resulted in him having that spell.
While Bumrah clicked in the second innings, it was Ishant Sharma in the first innings who picked up a five wicket haul, and Arun spoke about how the key to prolonged good form for the Indian fast bowlers was the way they looked after their bodies.
"Fast bowling is a strenuous, injury prone activity. I think the key to the form of our fast bowlers over a period of time is how their workloads are being managed, and how they take care of their bodies," he said.
"I think the five wicket haul for both our frontline seamers (Ishant and Bumrah) will give them confidence, also not forgetting the fact that Shami looked really good each time he was given the ball.
"He (Bumrah) is bowling at 140 clicks consistently, and his action is also not very orthodox. It takes the batsman a second longer to pick up how he is bowling, and the fact that he is so accurate makes him even more potent."
Arun was also asked about the relationship he shared with each fast bowler in the Indian camp, and he said understanding the mentality of every individual was very important in understanding what works for them and what doesn't.
"Every bowler is different, and my interaction with every bowler is so different from one another. I think it's extremely important to know the mindset of the bowlers, so we need to speak to them. As a coach, once you are aware of their mindset, it is much easier to give them the right feedback.
"Bumrah, for example, didn't change anything in his bowling. We just spoke about the lengths, which he changed and gave a different dimension to his bowling. So understanding what is that small thing which you can tweak, to make the bowler better is very important, and also having regular interactions with them helps me to understand them better."
Finally, Arun said that the wicket and ground conditions ahead of the second Test at Jamaica, starting Friday "look very good for us", and that they "can't wait" to get into action once more.