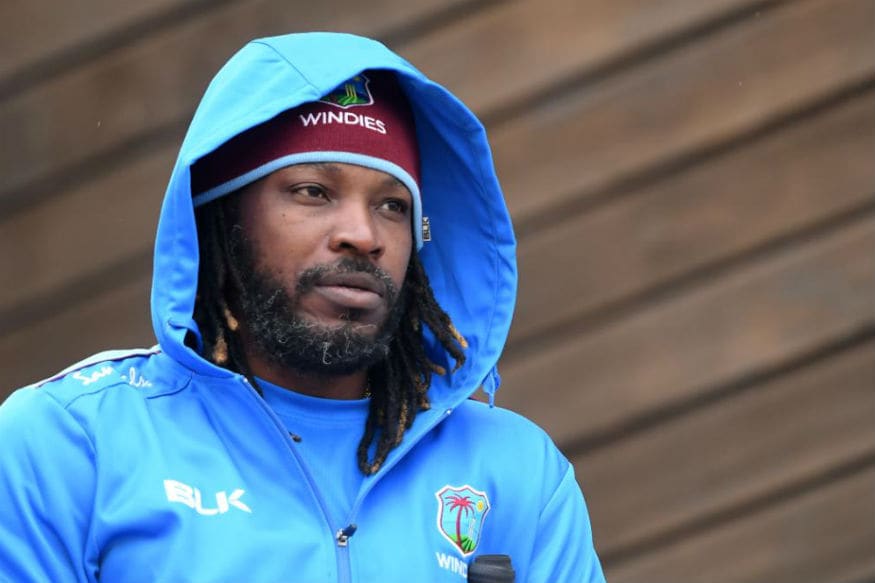 "I'm definitely up there. I'm definitely up there with the greats without a doubt."
"If I get into details (of career moments) it will be a long list."
Chris Gayle was at his jovial, carefree, confident - even bordering on overconfident - best a day ahead of West Indies' clash against India in Manchester. He joked around with his teammates before heading for practise, and then joked around even more with the media. For a while after he announced his decision on retirement plans, there was even confusion whether Gayle was serious, or as always, joking.
Forget the media, even his captain Jason Holder was not sure. "I just heard from the manager, I've got to go downstairs and have a serious conversation with him now," he said.
It's typical of Gayle the individual, just enjoying life on a daily basis. From the outside, it seems that's all he wants - enjoy life irrespective of win or loss. A day after West Indies' big loss to England, Gayle was enjoying himself gearing up for India-Pakistan sporting an orange-green suit.
But there is a serious side to Gayle the team man, or vice-captain.
"Yes, but no one will actually see it," Gayle joked when asked if he gets angry at all. Holder says Gayle is firm and honest with the boys when he needs to be. The honesty, according to Holder, is why Gayle's younger colleagues look up to him.
Gayle would had plenty of occasions to be firm, and even angry, with his team through the World Cup. They were in great positions to press for victory against two big oppositions - Australia and New Zealand - but poor stroke play in the middle order cost them big. The narrowness of the defeats will make the heartbreak even tougher to overcome.
Apart from Gayle himself, plenty of West Indies batsmen have been among the runs. Evin Lewis, Shai Hope, Shimron Hetmyer, Nicholas Pooran and Jason Holder all have half-centuries in the tournament but Carlos Brathwaite is their only centurion. Four of the seven batsmen have strike rates above 100.
Gayle's message to his team has been simple - fifties are not enough.
"The likes of Hetmyer, Nicholas Pooran, those guys got some starts, and I keep on pressing in the areas that when they get these starts against opponents, you have to build on it because it doesn't come easy," he said. "You're going to find a difficult time in your cricketing career where you're going to be struggling for runs. So when you get those starts, you have to convert these 50s into 100s and be consistent as much as possible as well. So that was my words to them."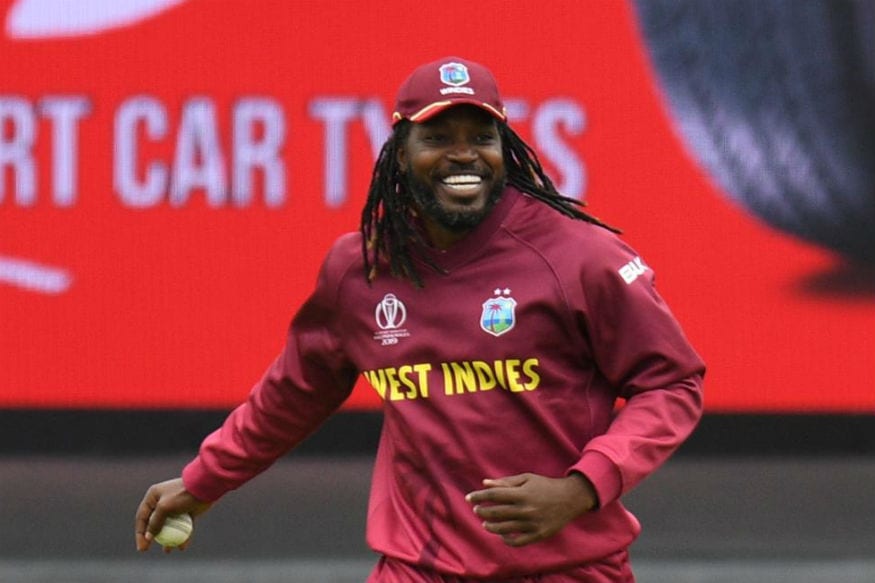 Gayle was perhaps firm while conveying the message across to the players, but was warm and high in praise of them when talking about the future. He singled out Pooran as a potential world-beater, and called Hope a future captain.
"Definitely the future is bright for West Indies cricket, without a doubt. The likes of Nicholas Pooran and Hetmyer, his name has been calling in all forms of the game so far. For these guys to actually believe and build on these things. And the cricket they can learn as a youngster. Trust me, it will be much, much better for them within their career going forward.
"I must commend Pooran's work ethic. It's fantastic for a youngster to actually just come into the team. And he's going to be a world record beater," he says, touching the wood on the table. "Nicholas Pooran is going to be a savage youngster, trust me on that one. And like I said, Bravo has been around for some time. And Shai Hope as well will have a big part to play in West Indies cricket. He's a guy who actually may be a future captain as well. So he's got a start, I think, going down that line as well. So it's something everyone has to rely on each other."
Gayle himself has had a middling World Cup and not been able to lead from the front on what he's telling to his youngsters. Apart from the 50 in the small chase against Pakistan, Gayle has only one more half-century - the 87 in the chase against New Zealand. His shot selection in that game was questionable given the context; West Indies had lost two wickets off successive balls in the 23rd over, and Gayle holed out to long-on in the next to derail the chase. In an earlier game against England too, Gayle was out caught in the deep although that's nothing abnormal.
But Gayle is aware, and wants to make amends before he bows out of the World Cup stage.
"In these three games, I'd love to get a hundred."
He's not retiring yet, but that wouldn't be a bad farewell message to his youngsters.