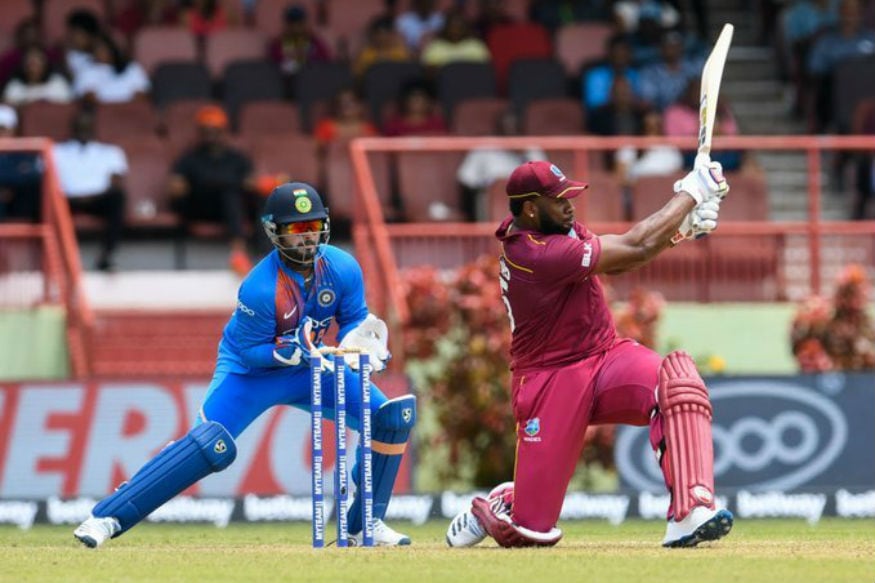 West Indies batsman Kieron Pollard, who top scored with 58 runs for his team in their 7-wicket defeat to India in the third T20I at Guyana on Tuesday said that after playing professionally at the highest level, he doesn't feel like he has to prove anything to anyone.
When asked in the post-match press conference whether he had a point to prove coming into the series, Pollard said, "I've been around for 13-14 years, you still think I have a point to prove? Again, I'm 32 years of age, I have three kids and I'm married. I think the maturity level is there off the field, sometimes you have to come and show it on the field.
"Sometimes, things don't work as you had planned but that doesn't mean that you are not mature or not improving. It's just about playing your best cricket and hopefully let the experts in the stands, who have played a lot of cricket, judge."
Pollard's performances were among the few bright spots for West Indies in the series, scoring 49 in the first T20I and remaining unbeaten in the second. Addressing the issue of how the team performed as a whole, Pollard said, "Our performances weren't good enough to get us over the line. Having said that, you always try to give your best when you step on to a cricket field, so this series was no different. Whenever I go in, I try to give my best but I guess my best was not good enough for the team.
"I've played all my cricket according to what the team wants me to do. Whenever I step on to the cricket field, I am going to give a 100% and nothing is going to change that."
With the T20 World Cup around 14 months away, Pollard was asked whether there was a possibility he was aiming to captain the side at the tournament, to which he replied, "A lot of things have been chatted about in West Indies cricket. I'm a player, so I'm guessing you're asking the wrong person.
"At the end of the day, I try to give my 100%, share the experience with the younger guys in the dressing room. I've been able to play over 475 T20 game around the world. So again, what is to be will be. When we plan, god smiles. Live the day, live tomorrow, and see where that takes us.
"Sometimes you have to deal with the here and now (speaking about team performances). We need to first get a few wins behind our name and see where that takes us. So we'll deal with the near future, the series against Afghanistan and then down in India, and when it's World Cup time we'll see then."​