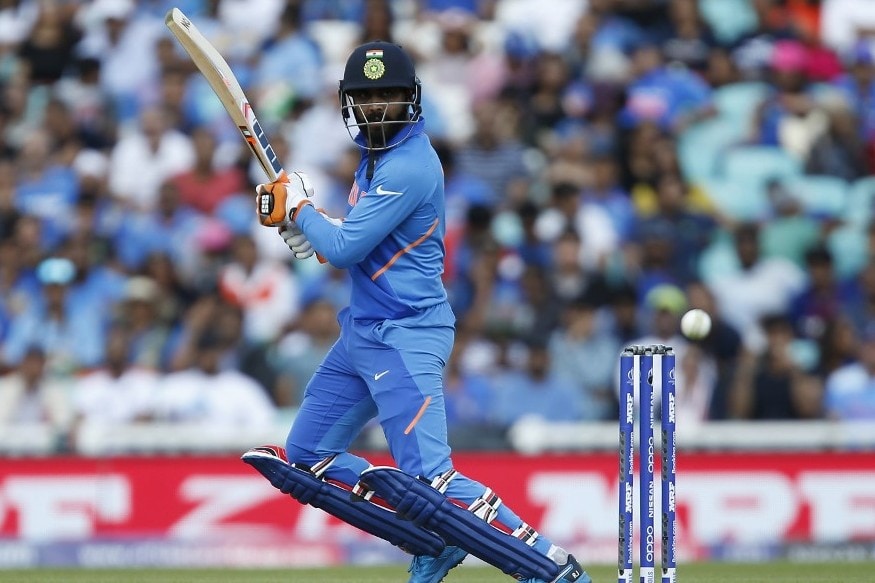 Controversy and drama surrounded Ravindra Jadeja's run out dismissal in the first ODI between India and West Indies in Chennai on Sunday (December 15), with Virat Kohli questioning the process taken by the umpires to arrive at the decision.
The dismissal happened in the 48th over of India's innings when Jadeja was short of his crease trying a quick single. There was no doubt that Jadeja didn't make it in time, but confusion prevailed over the nature of appeal and the process followed by the umpires.
The fielder who got a direct hit at the bowler's end, Roston Chase, made a polite appeal to on-field umpire Shaun George. The umpire, however, didn't immediately check with the third umpire.
Before the next ball was bowled, Kieron Pollard, possibly alerted by the West Indies dressing room, asked the umpire to check the dismissal. After further delay and confusion, the third umpire was called in and the right decision was made. However, questions over the process taken by the umpires remain.
The drama also resulted in an animated Kohli walking from the dressing room towards the boundary line.
After the game, Kohli said people sitting in the dressing room watching the replays on TV should not have been allowed to interfere.
"The fielder appealed and the umpire said 'not out'. The dismissal ends there," Kohli said in the post-match presentation. "People sitting on the TV outside cannot tell the fielders to then tell the umpire to review it again. I've never seen that happen in cricket. I don't know where the rules are and where the line is drawn. I think the referee and the umpires have to take that up and see that incident again. They have to figure out what needs to be done in cricket. People sitting outside can't dictate what happens on the field. I think that's exactly what happened there."
Kohli suggested that India could have got 15 to 20 extra runs had Jadeja continued to bat. West Indies captain Pollard was however happy that the right decision was made.
"At the end of the day, the right decision was made, which is important. We appealed and the umpire didn't take it at that time, but eventually the right decision was made," he said.
It must be noted that neither the laws of the game, nor the ICC playing conditions, have set a time limit for an on-field umpire to check run out decisions with the TV umpire.
India made 287 for 8 in 50 overs batting first.