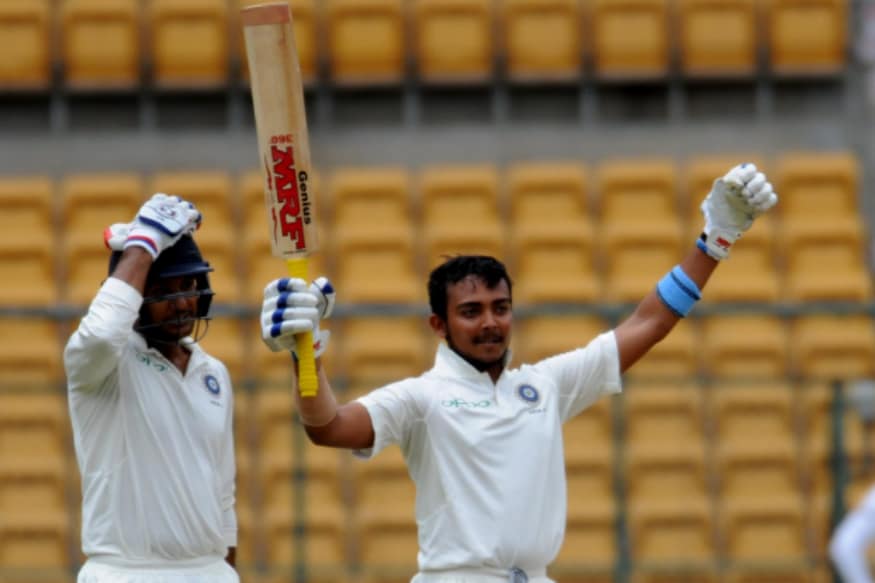 Prithvi Shaw will become India's 293rd Test player when he takes the field during the first match against West Indies on October 4 in Rajkot. Ahead of his debut, a visibly ecstatic Shaw said that he was a tad nervous but at the same time feeling really proud and was looking forward to his first day as an Indian Test cricketer.

"It is a really proud feeling getting the Test cap," said Shaw in an interview with bcci.tv. "I am feeling really nice and really looking forward to it."

At 18 years and 329 days, Shaw is one of the youngest members in the Indian unit. It can get a bit unnerving to be amidst the seniors in the side at such a young age, but Shaw said that he was very well received in the dressing room.

"Virat bhai and Ravi Sir told me that there was no senior or junior here in the dressing room, and it felt really nice," said Shaw. "I was very comfortable, everyone was very happy to see me in the dressing room. My first practice session was good and I really enjoyed my first day."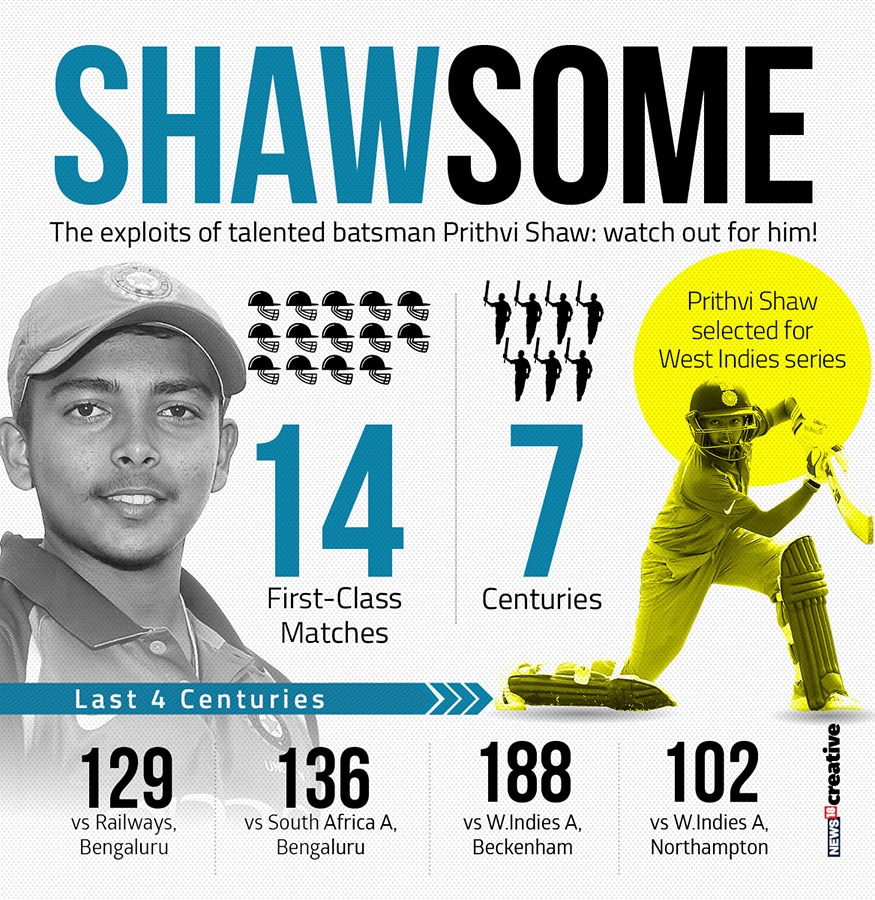 Shaw has been one of the most talked-about players in the domestic circuit in recent times. He has made a stellar start to his first-class career already scoring 1418 runs in 14 matches with seven centuries and five half-centuries. He had earlier this year also led the India U-19 side to a World Cup title.

Elaborating on his thought process when he goes out for nets, Shaw insisted he tried his best to bat in the same manner that he would in an actual match.

"Whenever I practice in the nets I go with a blank mind," he said. "I don't like to get out over there because it is very important before the game to bat properly and bat like how you are going to in the match.."

"Ravi Sir was just saying 'enjoy your game, enjoy the practice session and go and play in the same manner'".

Speaking about Kohli, the youngster said that the Indian captain was extremely cordial and tried to make him feel at home at all times.

"He is a very funny guy off the field, on the field we know he is quite tough. I just spoke to him, we had some jokes...he tried to speak some Marathi which was really funny," Shaw said of Kohli. "It was nice to see him making me feel comfortable and helping out whenever I was nervous.


First Published: October 3, 2018, 5:56 PM IST