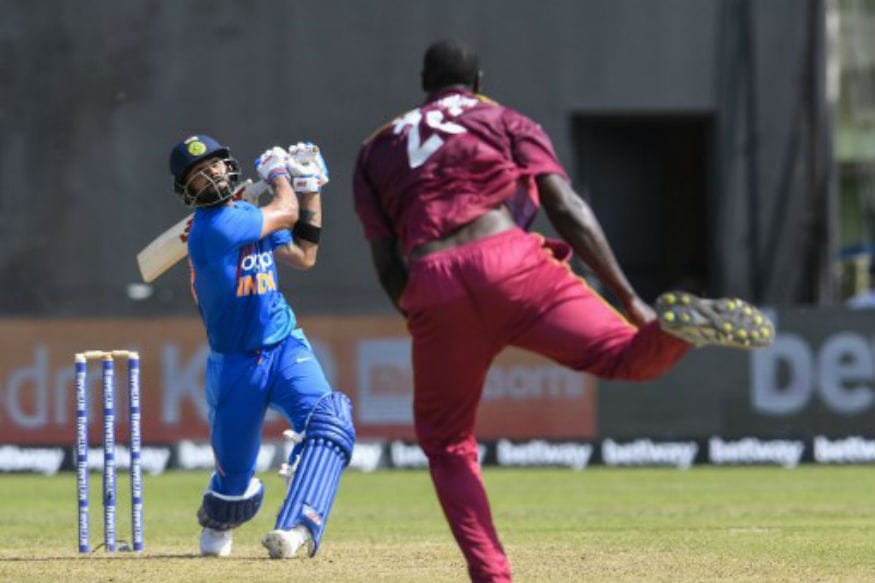 India captain Virat Kohli, who was also named man-of-the-match for his 120 as they beat West Indies by 59 runs in Port of Spain on Sunday (August 11), said it was an important knock and that it felt good to make runs when the team needed them.
"Shikhar and Rohit didn't get a big one so it was important for me to step up. We have done well when one of the top three has scored runs," said Kohli in the post-match presentation.
"We wanted to bat first as the ball was sticking a bit. We knew anything above 270 would be challenging. Batting became a bit easy because of the rain but I was hoping that one wicket would put pressure on them.
"Kuldeep is picked because of the number of left-handers, his variations work better and that's why he is preferred over Chahal. Iyer has a nice attitude as well and is a confident player. Got the pressure off me by scoring quick runs and then added those extra runs in the end."
West Indies captain Jason Holder termed it as another disappointing performance.
"We bowled well and the game was under control. We lost crucial wickets at the end. Players need to take responsibility and take the game deep. Batsmen have been letting us down too often and they need to take responsibility."
Shreyas Iyer, meanwhile, said that team eyed a target around the 250 run mark.
"Playing for India A helped me paced the innings on this ground. Plan was to build a partnership without taking risks. Virat supported me well with ones and twos. He told me to bat atleast till 45th over. I want to stay consistent and contribute to the team."