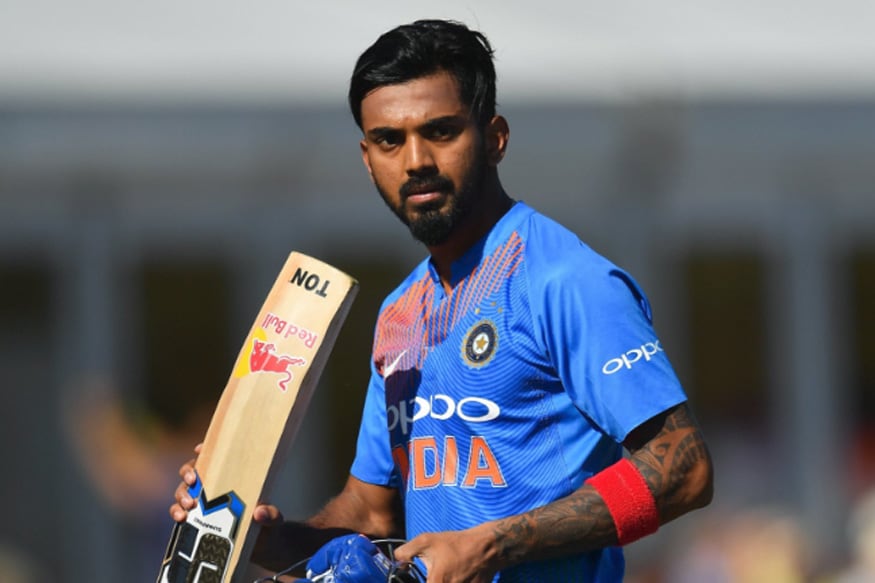 Former Indian captain Sourav Ganguly's plea to include KL Rahul in the playing XI for the remainder of the ongoing ODI series against the Windies has fallen on deaf ears. Rahul was left out of the team for the fourth consecutive game of the series in Mumbai. Rahul has been identified as a back-up opener in India's limited-overs setup with Rohit Sharma and Shikhar Dhawan generally the preferred choice in ODIs.
However, Ganguly is not convinced about the decision, and has been a long-standing advocate for Rahul to be in the starting XI in India's ODI scheme of things.
"India has a lot to think about. I still believe Lokesh Rahul shouldn't be sitting out," wrote Ganguly in his column for Times of India on Monday morning. "The middle-order desperately needs to be given a good look. The selectors are leaving it too late."
After India won the opening encounter in Guwahati comfortably, the Windies bounced back strongly in the next two games - first securing a tie in Visakhapatnam and then inflicting a 43-run defeat over the hosts in Pune to level the five-match series 1-1 with two games to go. They now head to Mumbai with renewed confidence and genuine belief that they can stage an upset in the remaining encounters as well.
Ganguly was effusive in his praise for Jason Holder's captaincy and the way the visitors have matched India blow by blow so far in the ODI series after not many had given them a chance following an insipid showing in the two-Test series.
"What the West Indies missed out on by a whisker at Vizag was achieved by them at Pune on Saturday. It was indeed an impressive victory by Jason Holder and his boys which means that the series is now set up nicely for some exciting cricket over the last two games," wrote Ganguly.
"After a very one-sided Test series, the West Indies have really put up a very impressive show in limited-overs. Holder has been impressive with his leadership abilities and the likes of Shai Hope, Shimron Hetmyer, and Ashley Nurse have indicated that all is not down in the dumps for Caribbean cricket."
On Virat Kohli's record of three successive centuries Ganguly opined that instead of comparing the current Indian captain with legends of the bygone era, one should sit back and enjoy his class and penchant to score runs.
"Coming to India, once again it has totally been a Virat Kohli show. One is at a loss of words when it comes to talking about his superlative talent," wrote Ganguly.
"There are already lot of comparisons. Some are saying his talent and domination are of 'Bradmansque' proportions, some are already commenting on whether he will go past the Sachin '100'. Comparisons have also featured Brian Lara and Viv Richards but my point is simple: let statistics take care of themselves. Rather, what we should be doing is sitting back and enjoying this man's class. Along with his ability as a player what stands out is his hunger for runs."