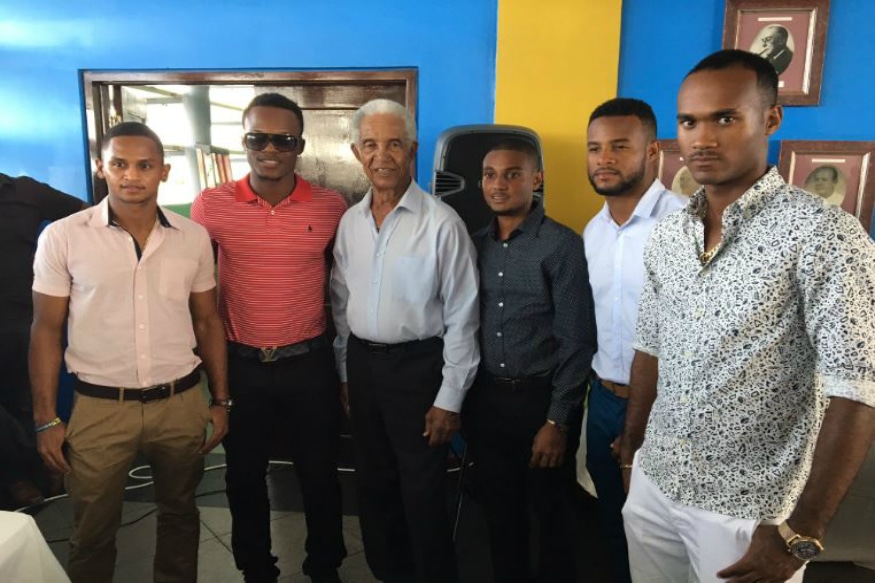 The first time I saw West Indies play was at the Brabourne Stadium in 1966-67. The experience of seeing Garfield Sobers and his brilliant team was so exhilarating that this match became a watershed event in my life. I've been a cricket tragic since.
I was barely past 11 and this was the second Test of my life till then. The first was against Bob Simpson's Australians at the same venue, which India won to the delight of everybody at the Brabourne, and doubtless the entire country.
Before I venture into the match proper, let me set up the ambience for Test cricket in Bombay in the 1960s, as I remember it: for the CCI and Gymkhana members, but more particularly for the `ordinary' fan.
Beating major teams, even at home, was a rare occurrence in that era. In fact tours in those days were so infrequent (West Indies were coming after 7-8 years), that excitement and anticipation would begin some months earlier.
The 30-odd thousand seats at the Brabourne would be sold out soon after advance bookings began. Moreover, tickets weren't cheap, especially with limited pocket money, though to be fair, there was a promise on contribution from my cricket-loving father to make watching this Test possible if it "didn't interfere with studies.''
But studies was furthest from my mind, getting a ticket for the match was the biggest objective. Fortunately, an enterprising older cousin agreed to stand in the queue from early morning when the bookings began, muscle his way through and come up with seats for the East Stand, the cheapest on sale.
When I say seats, it meant just entry into the ground. There were no designated seats. In fact, there were no seats at all, only cement-concrete platforms to sit on. The East Stand was the janata stand, and it was always first come-first served. Every day.
But while seats were the lowest priced, the enthusiasm for (and understanding of match situations and player psychology) was the highest in the East Stand. Everybody was a know-all, and instructions would be hurled freely, ceaselessly.
On the first day, we got in an hour before start, after waiting a couple of hours queuing up in a line of spectators that seemed to stretch a mile long. The players were finishing nets and the East Stand was buzzing.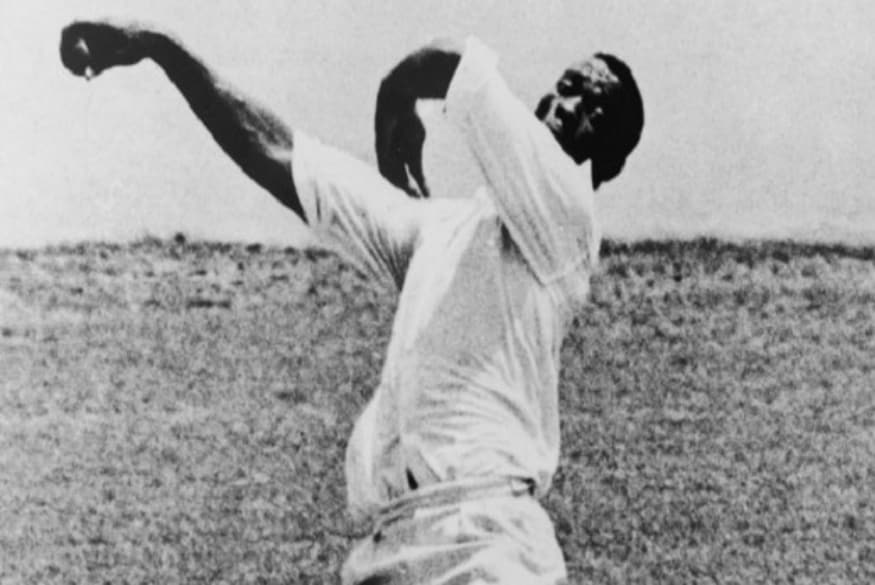 The West Indies were a mighty team, and India's previous record against them was abysmal. The last time the two teams met, in 1962, India were not only whipped 5-0, but had also seen their then captain Nari Contractor hit on the head by Charlie Griffith and lose his career.
Griffith and his fellow-fast bowler Wes Hall were the subject of much debate as the clock moved towards umpires calling `play'. Would the Indian batting stand up to these devastating fast bowlers this time?
The collective gasp of the packed Brabourne as Hall marked out his long run up (30 yards, I would think) is still vivid in memory. And followed by pin-drop silence as Hall steamed in, an ebony-hued tall figure glistening in the sun, looking at once foreboding and enthralling.
I've mentioned this was a star-studded West Indies, but not named the players. Here's the intimidating line-up: Sobers, Hunte, Bynoe, Kanhai, Butcher, Lloyd (debut), Holford, Hendriks, Griffith, Hall, Gibbs.
Sobers then was acknowledged as the world's best all-rounder, and the impact Hall and Griffith had on batsmen across the world was well-known. Apart from Lloyd making his debut, and Bynoe who had a modest record, the others were all accomplished players. The batting was very strong, and the bowling even stronger with a perfect blend of pace and spin, with Sobers the multi-skilled maestro, who could bowl in either capacity.
My favourite, however, was Kanhai, not for any other reason except irrational, childish self-indulgence. I liked the sound his name, and the few photos I had seen off his celebrated `falling down hook shot' had fired my imagination.
Among all players, I wanted most for Kanhai to succeed: Even more than Sobers. After India were bowled out for 296, bolstered by a gutsy 121 by Chandu Borde and a stylish half-century by Salim Durani, I waited with bated breath to see Kanhai in action and prayed he would make a century.
There was no `falling down hook shot' from Kanhai because India's pace attack was in the hands of M L Jaisimha and Ajit Wadekar (would you believe it!) who between them bowled only 4.1 overs in the match.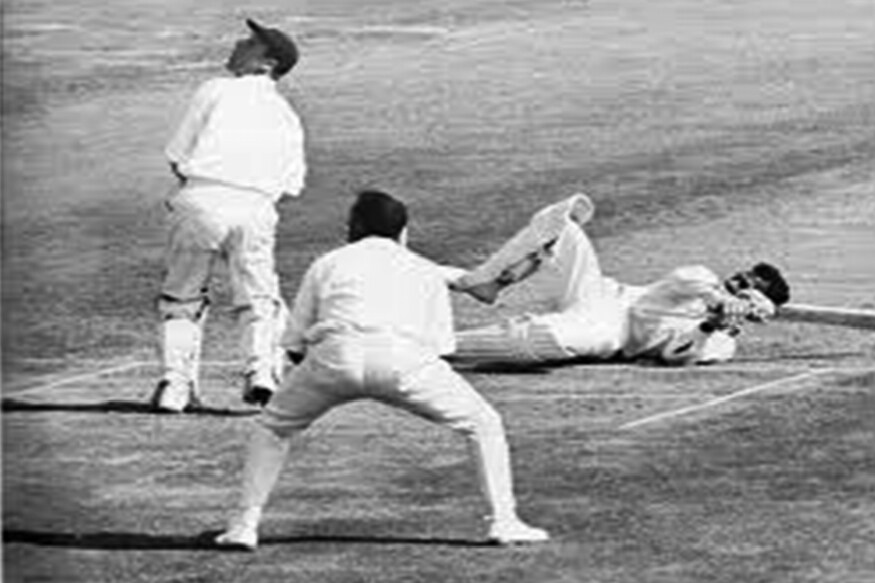 As it happened, Kanhai scored only 24. But it was a scintillating cameo, in just over half-hour in the middle and included five boundaries of sizzling timing, whetting my appetite for more in the second innings. Alas, Kanhai fell ill and didn't bat again.
The scoreboard shows West Indies won the match easily, by six wickets, despite a heroic effort by young B S Chandrashekhar who took 11 wickets in the match. But India were no match for the dazzling and varied skills of the players which collectively made the West Indies seem invincible.
Centurion Hunte was cast in the classical mould of openers, Kanhai was all ebullience and panache, Butcher lent the middle order solidity, Lloyd revealed stunning power, Hendriks was superb behind the sticks, Hall and Griffith bowled with demonic, frightening pace, Gibbs was crafty and guileful, Holford a legspinner capable of surprising the best.
Towering over them all was Sobers whose swaggering presence on the field that bespoke natural athleticism, feline grace, confidence and brilliance. He batted with aplomb, bowled fast or slow with superb control and fielded brilliantly.
He scored a half-century in the first innings, picked up five wickets in the two Indian innings, then hit a swashbuckling unbeaten half-century in the second innings to finish the match in time to attend the horse races at Mahalaxmi Turf Club in the afternoon!
What endeared me the most, however, was his sportsmanship in recalling Budhi Kunderan, whom he had caught in the leg trap on the half volley which the umpire had misread and signaled out. I had just about been introduced to the `spirit of cricket' credo, and here was Sobers upholding it.
In the course of this match, he dislodged Kanhai from position pole position in my mind and created a niche that remains undiminished despite whatever and whoever else I have seen in over five decades since.
He was quite simply the greatest cricketer. Ever. There have been some greater batsmen (Bradman remains unshakeable, perhaps for all time) and plentiful bowlers. But club all his skills plus his approach to the game, and Sobers remains unsurpassed.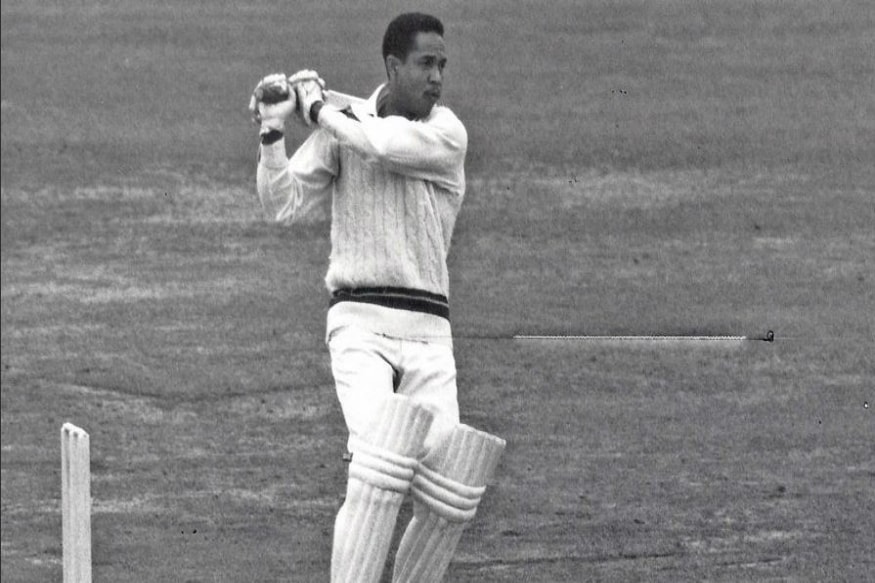 In mid-1991, I met Sobers in person in Johannesburg for the first time as part of a delegation invited by Dr Ali Bacher to experience racial integration after reprehensible apartheid had been dismantled. This was not a fanboy moment so much as a devotee coming to the altar.
At a dinner one evening during that short trip, I heard former Australian captain talk about Sobers. "There is a magic about Calypso cricket that has universal appeal, and nobody has carried that talent or charm better than him. He was the best. The flair and character of West Indies cricket is unique, and Sobers was its epitome," said Benaud at that dinner. There was no dissenting voice.
Sobers, of course, stood at the pinnacle of a magnificent legacy of Caribbean cricket. He had followed in the lineage of George Headley and the three Ws, a contemporary of Hunte, Kanhai, Butcher, Nurse, Alexander and Lloyd, the forerunner to Richards, Greenidge, Kallicharan, Rowe, Richardson to name some big-ticket performers.
Add to this, bowlers like Constantine, Valentine and Ramadhin, Hall, Griffith and Gilchrist, Gibbs and Holford, Roberts, Holding, Garner, Marshall, Ambrose and Walsh and you are talking of extraordinary talent, which raised cricket from a mere sport to a glorious spectacle. And arguably the greatest team in the history of cricket in the mid-1970s through the 80s.
Sadly, by 1991, this magnificent legacy was beginning to come apart. Lara had just arrived to win accolades with his ebullient, record-breaking batsmanship and Walsh and Ambrose were still knocking batsmen over across the world, but the supply line of quality players was thinning.
In the next decade, West Indies cricket went into major decline. So badly, that it has not been able to recover and regain its once pristine position. I am not entirely sure of what caused this, though it would appear that the reasons are many.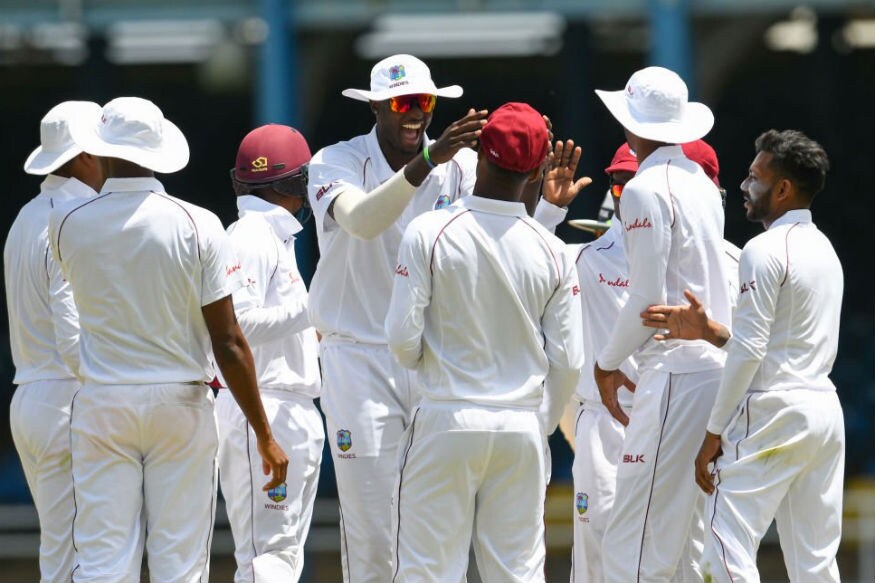 Inter-island rivalry must be one factor. Cricket is the only sport all Caribbean islands combine for, every other sport they compete as independent nations. This would obviously lead to a lot of politicking and jockeying for power in the administration.
Relations between players and the West Indies Board have also become increasingly fractious. The fight over money, which dominates such discussion, and recognized players opting to play for T20 leagues is not such a new phenomenon. In the past, the West Indies team migrated to the Packer Circus wholesale, and not much later a `rebel' team, with several big players, went to South Africa for better financial reward.
Perhaps the single biggest factor in the decline has been the absence of robust grassroots development which badly affected the supply line of quality players emerging regularly and in decent numbers. In modern professional sport, dependency on just natural talent without coaching and other support systems, is a perilous path to sustained proficiency, leave aside excellence.
If I have to draw an analogy with another country that at one time ruled a sport for some decades but has slumped badly because of cavalier negligence, it would be Pakistan in squash. At one time, 5-6 Pakistanis would be in the top 10 in the world, today they struggle to find one.
I don't think there is a quick fix revival mantra – especially for the five-day format in the West Indies – unless there is a consolidated effort from all stakeholders in the sport, in the Caribbean certainly, but from elsewhere in the cricket world too.
With the West Indies so beleaguered, Test cricket loses its vigour, magic, and value. It becomes bland. All ardent cricket lovers wish that this situation can be turned around, and West Indies can rediscover the mojo, pride, and the DNA that made them the most compelling cricket team to watch.
How wonderful if some sign of this emerges in the second Test of this series.