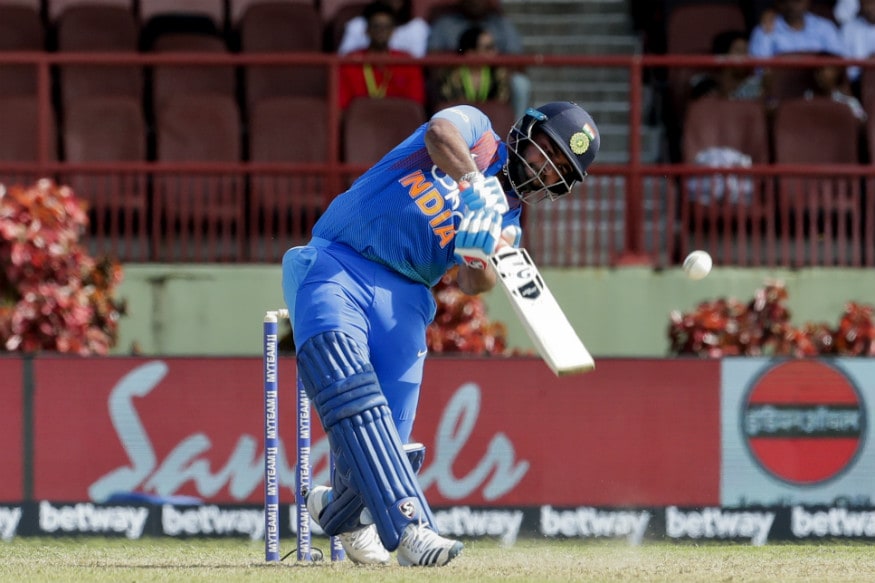 The third ODI between India and West Indies at the Queen's Park Oval in Port of Spain, Trinidad, on Wednesday (August 14) is crucial for both the visitors as well as young Rishabh Pant. For India, a win on Wednesday will seal three-match series 2-0 for them while for Pant it's runs that he needs to take some pressure off his back.
The Delhi wicketkeeper came up with his career-best T20 score of 65 not out in the final T20 game of the series against West Indies and he'll be hoping for similar show to wrap up the ODI series as well.
"Everyone is pumped up right now and focussing on the match. We need to win this match to win the series. That's what we are looking forward to right now," Pant told the media before a practice session at the Queen's Park Oval on Tuesday (August 13).
While Pant has an impressive average of 49.71 after nine Tests with two hundreds and two fifties, his ODI returns are much more humble with an average of 25.44 without a fifty or a hundred.
"As an individual I would love to have a big score behind me. Every time I go in, I am not focussing on that. I just want to play normal and positive cricket, hopefully I can help my team to win matches," the 21-year-old stumper said.
Pant feels that the ODI series for India will crucial in improving as a team after the disappointment of a 2019 World Cup semifinal exit.
"We all felt very upset after losing in the semifinals, but as professionals we know we didn't play that badly, just 45 minutes of cricket that we played badly. After that we knew we had to come back more stronger and improve ourselves. We need to learn and keep on improving ourselves," Pant added.
Team India know that they can't take the hosts for granted in the final ODI after the likes of Nicholas Pooran and Roston Chase gave Virat Kohli's side a minor scare in the second one-dayer.
"There was a situation in the last game where we felt they had the upper hand. We knew if we could keep it tight, we can win this match," the wicketkeeper batsman said.
Pant insisted that the Indian team is not keen on experimenting too much in this series but want to give everyone fair number of chances to establish themselves.
"We are not experimenting, we are giving chance to everyone in the squad. Hopefully everyone is getting the proper chance before going in, everyone is confident about their position because the team management is supporting them," Pant said.
Asked about the pitch conditions in Trinidad, Pant said, "The pitch is slightly on the slower side, you need to give yourself time after going in and once set you can score more runs."
Finally, asked if the next six months in international cricket are crucial for him, Pant said, "Everyday, every match and every year is crucial for me. I want to improve myself as a cricketer and as a person. That's what I am looking for."​