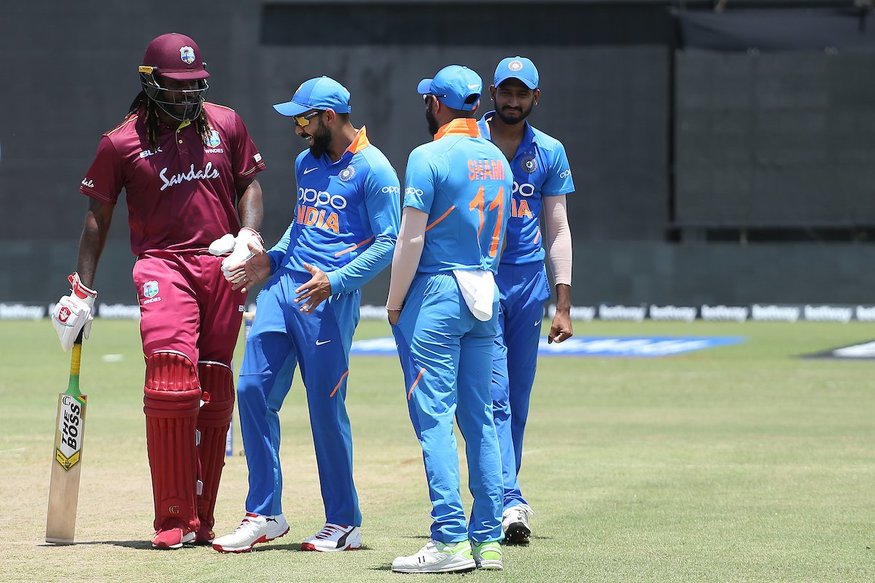 Indian captain Virat Kohli was elated after his century in Port of Spain in the second ODI against West Indies.
Kohli appeared with Yuzvendra Chahal on 'Chahal TV' after the win, and there was no shortage of friendly banter with the legspinner.
Speaking about the mindset during the knock, Kohli stressed the importance for someone from the top order to score big.
"It was important for one of the top three to score big which has always been our target. Shikhar (Dhawan) and Rohit (Sharma) have done that consistently for us and I have contributed whenever I have got an opportunity. Since both of them failed to get going it was important for me stay and play a big knock. To be honest I was drained after reaching the 60s, but I had to stick around for the team. I think it was challenging because the weather was very humid," Kohli said.
When quizzed about the humid conditions, Kohli said that he prepares and trains for such difficult days.
"My mindset has always been to work hard for the team. Be it a crucial catch or a run out, I want to do it for the team. I think if you aren't giving your 100 percent on the field then you are not doing justice to your place. I keep my lifestyle, training, diet and recovery in a way that I can contribute to the team's cause," he said.
When Chahal quizzed Kohli about his dance of sorts with Chris Gayle in the first ODI, the skipper gave a candid response.
"I am enjoying myself on the field. Even if I am a captain I don't believe in acting in a certain way. God has given me such a great life and opportunity to represent my team. I believe in enjoying the moment. I am in a good space in my life and that is why I shake a leg whenever there is music," he said.
"Bhangra has always been special but if there is groovy music then the moves naturally because intentions are always good," Kohli signed off.