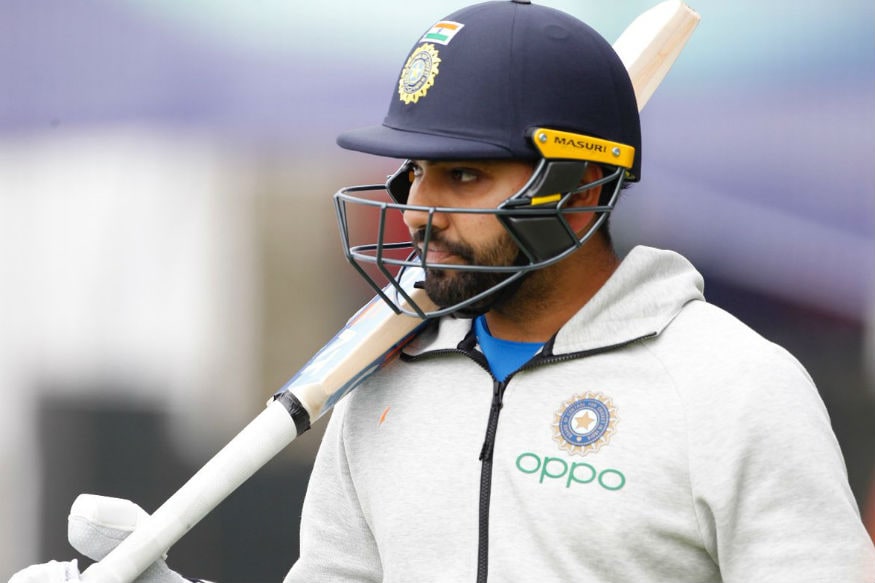 Sourav Ganguly is largely credited for the rise of Virender Sehwag as a Test batsman, converting him into an opener in the tour of England in 2002. Sehwag never looked back and went on to finish his career with 8586 runs from 104 Tests, becoming one of India's most successful openers.
Now, Ganguly has another similar suggestion for Virat Kohli: Rohit Sharma as an opener in Test cricket.
"For India the major decision is whether they want to play Rohit or Rahane. Rohit was in blistering form in the World Cup, but in Tests in South Africa and Australia, he was 'on and off'. Rahane was not his usual self in Australia," Ganguly wrote in his column in Times of India.
"My suggestion would be to let Rohit carry on his good form from the World Cup and settle in the opener's slot while Rahane continues his good work of lending stability to the middle-order."
Rohit made his Test debut in 2013 but has not cemented his place in the format. Rohit has always batted in the middle order in Tests, and averages 39.62 from 27 Tests with 1585 runs. He has scored three centuries, two of those coming in his first two games.
Rohit last played a Test in Melbourne earlier this year, where he scored an unbeaten 63 in the first innings. He then missed the remaining two Tests of the series - one with injury and the other for the birth of his daughter.
Rohit was also a middle order batsman in white-ball cricket before MS Dhoni made him an opener with the Champions Trophy 2013.
However, it's unlikely that India will consider that route immediately. Kohli hinted at the pre-match press conference that KL Rahul and Mayank Agarwal will be the openers for both the Tests of the series against West Indies.
"The opening combination, we've picked only two openers in the squad. The idea is to give them four innings, let them express themselves and come into their own. Mayank has done really well, KL has performed in the past and looking forward to making things count at the Test level again," Kohli said.
Ganguly also opined that India should stick with Rishabh Pant ahead of Wriddhiman Saha in the wicketkeeper's slot. Ganguly advocated use of five bowlers, with Ravindra Jadeja and R Ashwin being the spinners in his books.
"After his impressive showing in Test cricket in Australia and England, Rishabh Pant should be starting ahead of Wriddhiman," Ganguly wrote. "The absence of Hardik Pandya provides an opportunity to Ravindra Jadeja to fill in a slot where he can be a useful batter and the second spinner, which the management seem inclined towards. Ishant and Bumrah are certain and I would prefer Shami over Bhuvneshwar (Bhuvneshwar is not in the squad). As for the specialist spinner, it should be the experienced Ashwin first and that would bring back the old pair of Jadeja and Ashwin together."