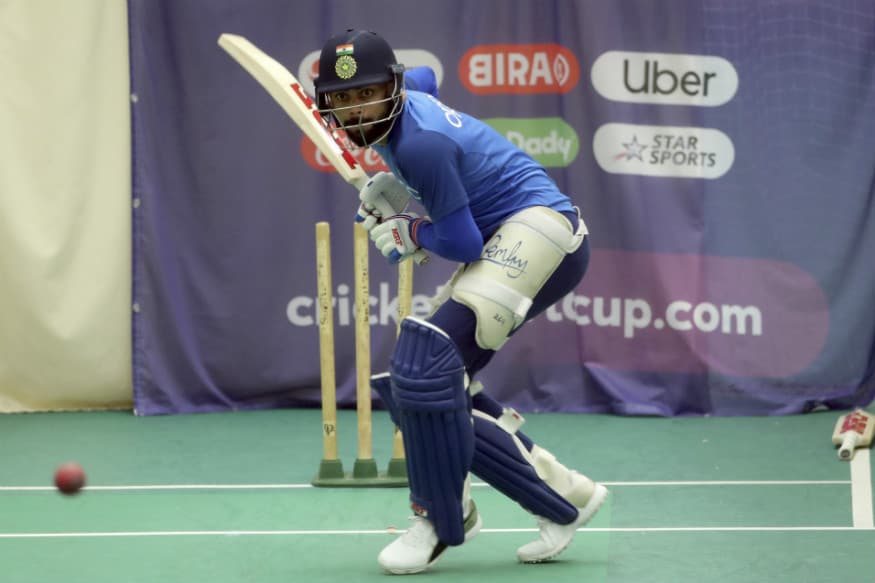 Manchester: On Tuesday (June 25), India celebrated the 36th anniversary of their historic win over West Indies in the 1983 World Cup final. It was a celebration of one of world cricket's biggest upsets - a classic case of an underdog defeating champions.
Much has changed since then - 36 years is a long, long time - and the tags will be reversed when the sides meet on Thursday (June 27) in Manchester. It's West Indies who are underdogs, trying to punch above their weight.
India are the favourites for the match, and even the competition. It's not beyond them by any means, but it might not wrong to say a West Indies win will be an upset.
West Indies will be knocked out if they don't win. India are unbeaten and sitting pretty in the top half of the table, having won four of their five games.
It's in many ways a competition between fire and ice. West Indies are capable of firing on all cylinders, they are as likely to score 300+ as they are to be bowled out for 200. India have a calmness around them to handle all situations.
It's been an emotional ride to watch West Indies, the neutrals' favourite. They began with a bang dismissing Pakistan out of their presence, and had Australia in all sorts of trouble. And then, it has all gone downhill. Their batsmen don't have a set approach, their bowling is too unidimensional.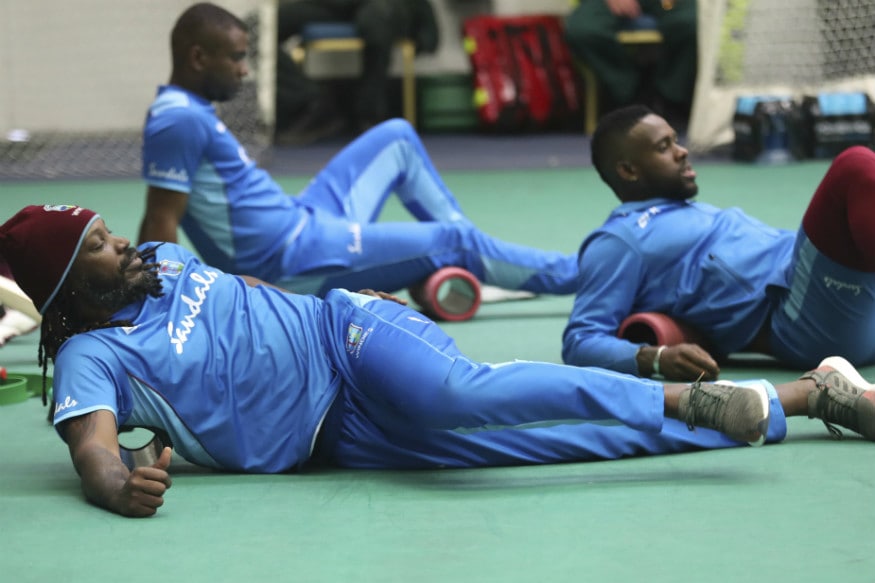 Chris Gayle during a training session in Manchester. (Pic: AP)
Had West Indies shown a bit more sense in their batting, they could have defeated two big teams in Australia and New Zealand. Instead, they had middle order collapses, each batsman looking to outhit the other. They ended losing by the tiniest of margins - 15 runs against Australia, 5 runs (or shall we say 5 inches) against New Zealand. How different things could have been.
West Indies don't need to look too far to learn lessons. They could take a leaf or two from Carlos Brathwaite's breathtaking ton against New Zealand. Chris Gayle, Evin Lewis, Shai Hope, Shimron Hetmyer, Nicholas Pooran and Jason Holder all have half-centuries in the tournament but they really need to kick on and bat big. That Brathwaite is the only centurion from West Indies this World Cup says it all.
India are at the other end of the spectrum, both in the points table and their approach to the game. They hardly surprise with their methods - they wouldn't go bang-bang and shift gears randomly, they wouldn't pack their team with power hitters. Their approach is even set and predictable, but it's efficient.
Unlike West Indies, India's bowling is versatile too. Jasprit Bumrah, who can bowl anywhere. Kuldeep Yadav and Yuzvendra Chahal, among the two best spinners in the format currently. West Indies have just one spinner in Ashley Nurse. Apart from Sheldon Cottrell's left-arm pace, the rest are all similar bowlers - right arm pace/medium pace.
India have issues in their middle order too, which were masked by the top order's success in the earlier games. If West Indies can get into the middle order, like Afghanistan did, they could be in with a real chance.
Neither side is likely to make drastic changes going into the game. Evin Lewis' fitness is a concern for West Indies, which could see Darren Bravo returning to the middle order and Hope opening the batting. Much depends on Hope - he is the one who can bat through, as he did in a couple of games during the tour of India last year.
India's position in the points table will enable them to give a long rope to Vijay Shankar, who made 29 off 41 against Afghanistan from No. 4. That's the only spot that could be up for debate; Bhuvneshwar Kumar bowled in the indoor nets on Tuesday but is not likely to be risked so soon.
And now to the weather. Rain forced teams to practise indoor two days before the match, but the sky cleared on the eve of the game. It's expected to remain that way for the match too.
Probable XI:
West Indies: Chris Gayle, Shai Hope(w), Nicholas Pooran, Darren Bravo, Shimron Hetmyer, Jason Holder(c), Carlos Brathwaite, Ashley Nurse, Oshane Thomas, Kemar Roach, Sheldon Cottrell.
India: Rohit Sharma, KL Rahul, Virat Kohli (c), Vijay Shankar, MS Dhoni (w), Kedar Jadhav, Hardik Pandya, Yuzvendra Chahal, Kuldeep Yadav, Mohammed Shami, Jasprit Bumrah.