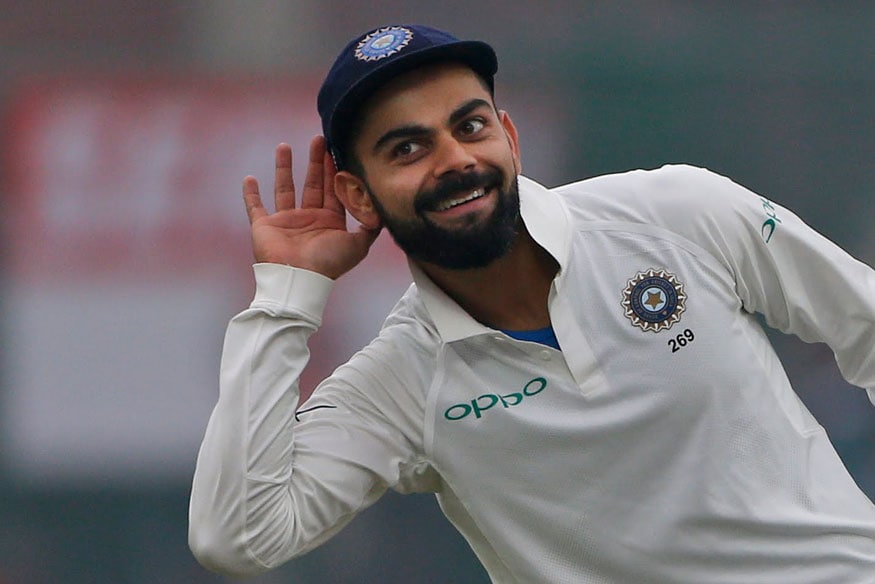 Beating India in India is acknowledged to be among the hardest tasks to accomplish in international cricket. Jason Holder's West Indies will have no illusion about the magnitude of the task that confronts them over the next couple of Test matches in Rajkot and Hyderabad.
In fact, home-Advantage has never been more advantageous in Test cricket than it has been in this decade – 2010s (not counting 1870s as only three Tests were played in that decade). In 346 Tests in this decade, 180 have been won by the home team and just 95 by the visiting team. This win-loss ratio of 1.894 is the highest for any decade (second-highest was 1990s with 1.775).
INDIA: MOST DOMINANT TEAM AT HOME OF THE DECADE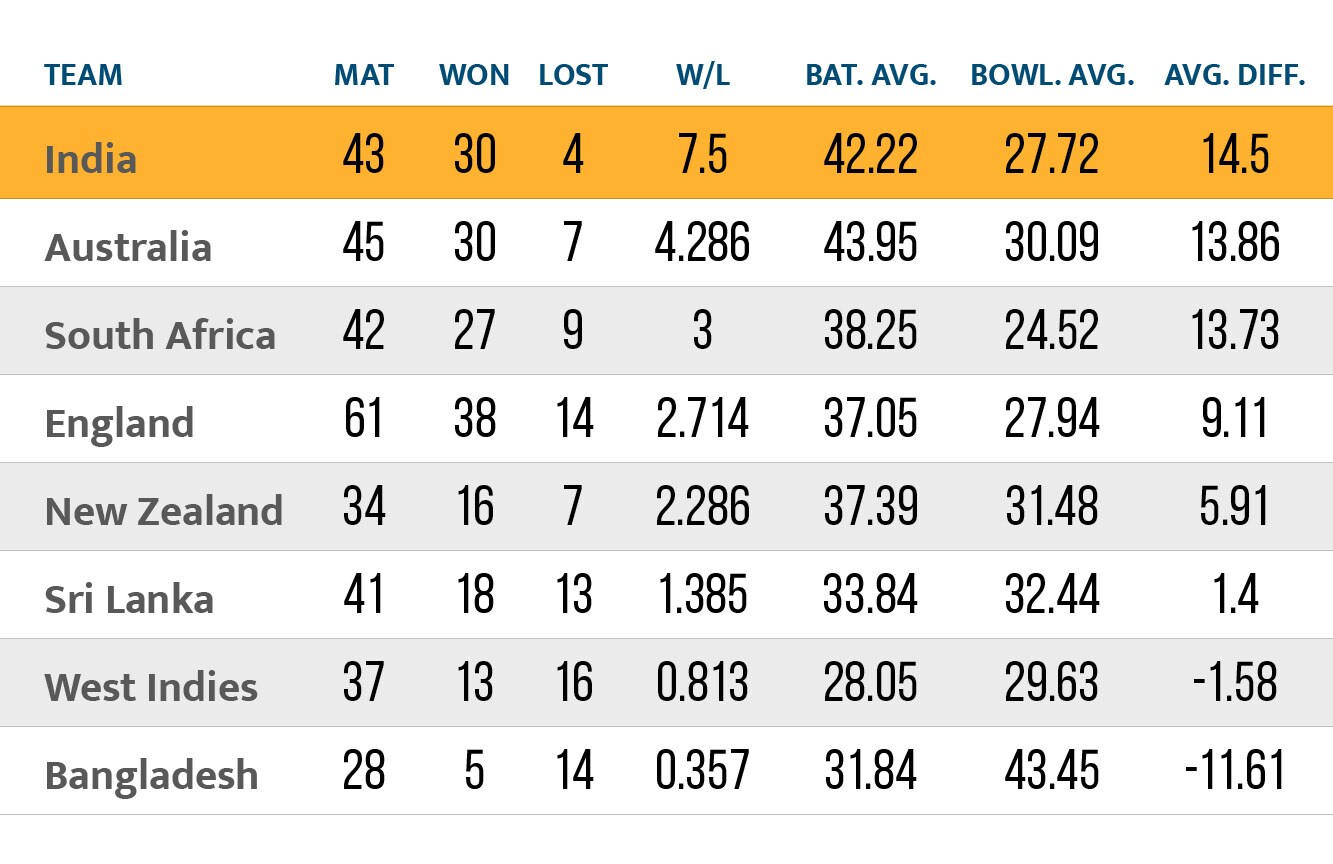 India has been the most dominating team at home in this period. They have won 30 of their 43 Tests in this period. And lost just 4. No one comes close to their win-loss ratio of 7.5!
Another indicator of their dominance at home is the difference in runs scored and runs conceded by the team. This is nothing but the difference between Batting Average and Bowling Average. India's differential of 14.5 is the highest for any team in this period.
India's dominance at home started from the 1990s. India did not lose a single Test series at home in that entire decade. Only three other Test teams have managed to do that post the Second World War. Australia did it in the 1960s decade – they did not lose a single Test series at home. Neither, interestingly, did Pakistan in the 1970s. And unsurprisingly, West Indies did not in the 1980s. Even Australia's all-time great sides in the 2000s could not accomplish this!
Since the 1990s, only Australia (won 109, lost 20) have a higher win-loss ratio than India (won 68, lost 17) at home.
If we restrict our analysis to recent history (last five years, starting Oct 1, 2013), the numbers indicate almost complete domination by India at home.
India have played 23, won 17 and lost just one solitary Test (to Australia in Pune in 2017) in this period. That is the best win-loss ratio amongst all teams. Australia with 19 wins and 2 losses from 26 games is second in this regard.
What is significant is the fact that while India's Home Batting Average continues to remain high in this period (42.15; only Australia has a higher Batting Average), it is India's Home Bowling Average – 24.25 – which is the lowest amongst all teams in this period.
Another interesting statistic is the runs conceded per over (Economy Rate). India has the lowest Economy Rate (2.81) in this period. All other countries have conceded more than 3 runs per over at home.
This suggests that while India's batsmen have continued to dominate at home, the team's sweeping results are as a result of the primacy of the Indian bowlers – namely the two spinners – R Ashwin and R Jadeja.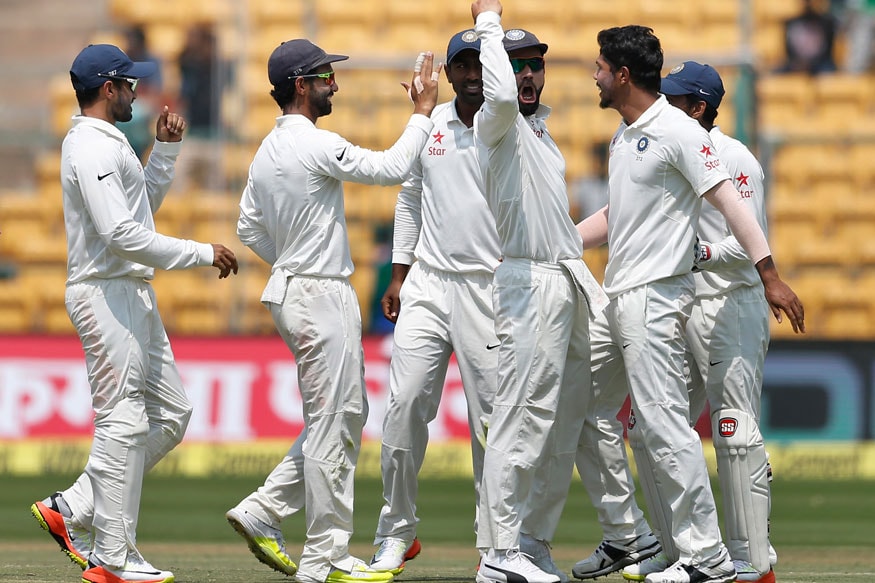 DOMINATION OF INDIA'S TOP 4
India Batsmen in India:
Openers' Average: 42.20
Middle Order Average: 53.47
Lower Order Average: 38.27
Opposition Batsmen in India:
Openers' Average: 24.91
Middle Order Average: 31.84
Lower Order Average: 24.13
While Indian openers average 42.2 at home, opposition openers have found it difficult in the spinner-friendly pitches and average only 24.91 in India.
Only Australian and South African openers average more at home in this period.
While Lokesh Rahul has the best average of 46.7, it is Murali Vijay who has scored the maximum runs for India in this period (1418).
Shikhar Dhawan, who has been dropped from the series, averages just 34.86 in India during the last five years. Indian openers have partnered in 3 century and 6 fifty stands during this period.
Cheteshwar Pujara has been the rock of the Indian batting at home. He has provided the idol foil to number 4, Virat Kohli. Only Kane Williamson and Usman Khawaja average more than Pujara (58.12) from the number 3 position.
No other Number 3 has faced more deliveries (3900) than Pujara in this period. On an average, he has played 19 overs in each innings in this period. This gives us an account of his technique and temperament. He plays the waiting game, wearing down the opposition bowlers. He also makes sure that India's best batsman - Kohli is shielded against the new ball.
Virat Kohli has scored 1924 runs at an average of 71.25 from Number 4. Only Steven Smith has a higher aggregate and average from the position (minimum 10 innings).
The differential between the Average of Openers/Middle-Order of Home and Opposition Team is only higher in Australia.
INDIAN BOWLERS THE BEST IN HOME CONDITIONS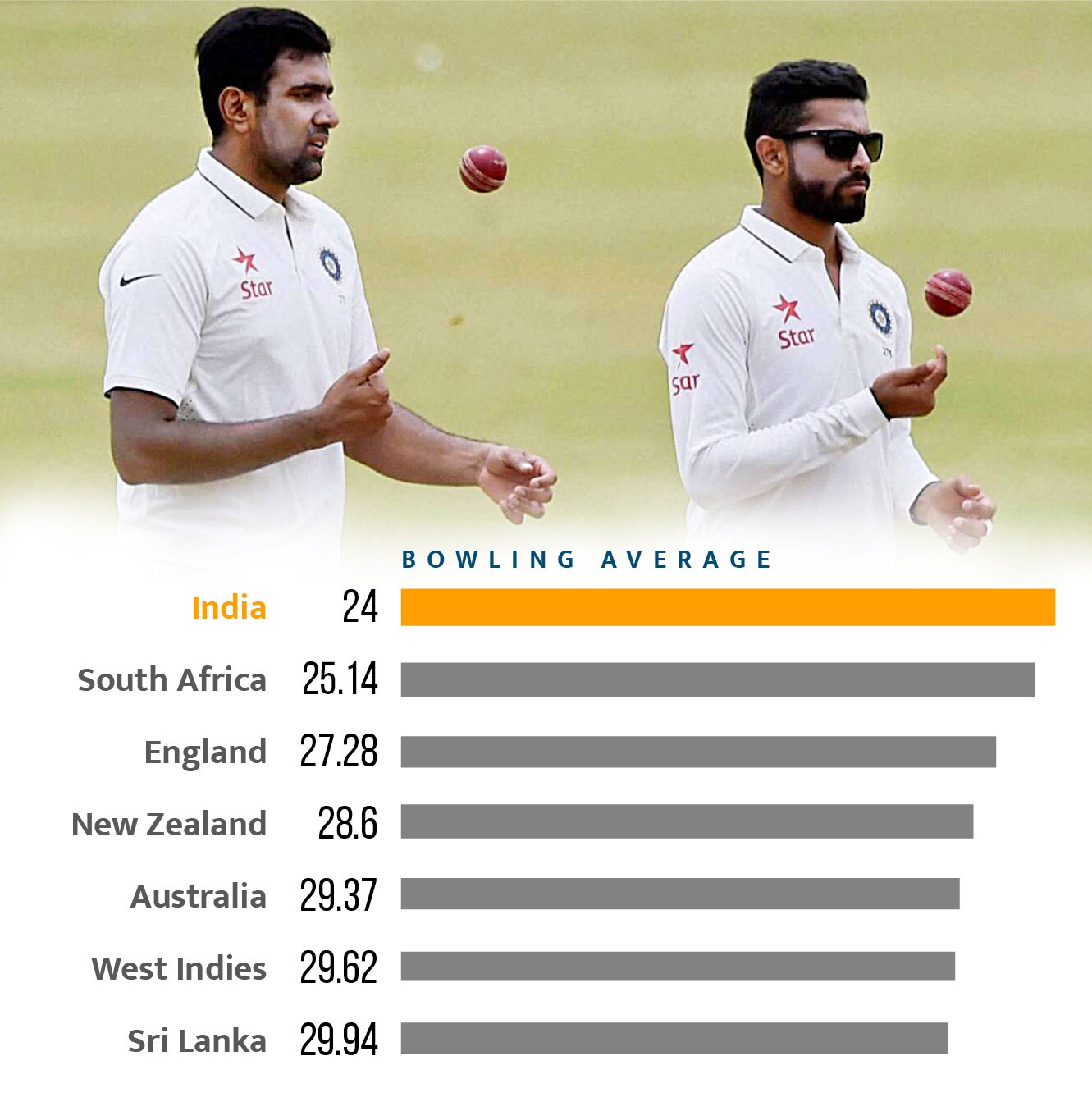 India's bowling has been the reason for their emphatic record at home.
Indian Fast Bowlers in India:               Australian Spinners in Aus:
Bowling Average: 28.73                            Bowling Average: 35.2
Economy: 2.9                                              Economy: 3.14
Strike Rate: 59                                            Strike Rate: 67.1
Indian Spinners in India:                      Australian Fast Bowlers in Aus:
Bowling Average: 21.93                            Bowling Average: 27.49
Economy: 2.59                                            Economy 3.03
Strike Rate: 50.6                                         Strike Rate: 54.3
Opposition Fast Bowlers in India:      Opposition Spinners in Aus:
Bowling Average: 42.47                            Bowling Average: 74.17
Economy: 3.19                                            Economy: 3.91
Strike Rate: 79.7                                         Strike Rate: 113.6
Opposition Spinners in India:            Opposition Fast Bowlers in Aus:
Bowling Average: 41.09                           Bowling Average: 42.7
Economy: 3.43                                           Economy: 3.53
Strike Rate: 71.7                                        Strike Rate: 72.5
It is interesting to compare the record of India's bowlers at home with their Australian counterparts (Australia being the other dominant home team).
We compare spinners in India to fast bowlers in Australia and vice-versa (for obvious reasons). What is fascinating is that Indian spinners in India have not only conceded less runs per wicket and been more economical they have also been wicket-takers and bowled less balls per wicket when compared with Australian fast bowlers in Australia – such has been the dominance of Ashwin and Jadeja in this period.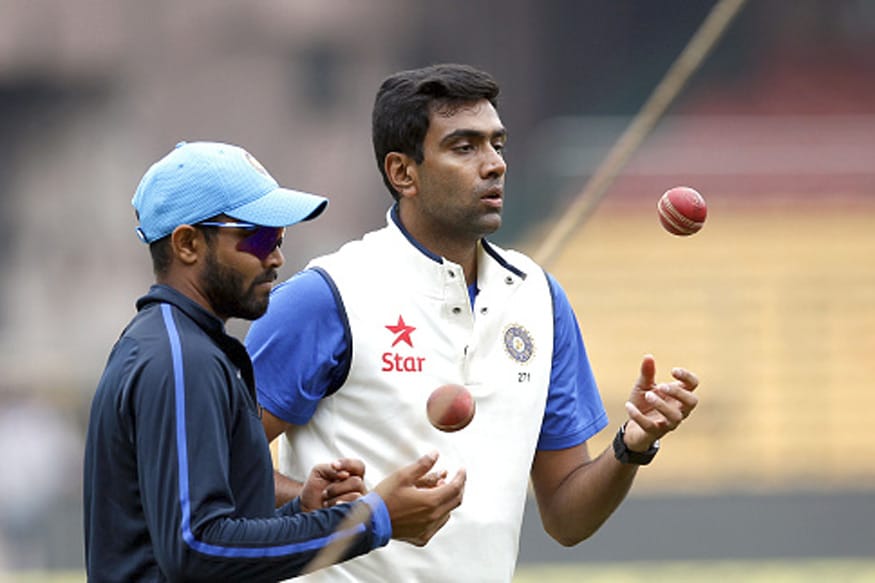 Indian spinners have taken 19 five-wicket hauls in an innings and 6 ten-wicket hauls in a match (in 23 Tests) in this period in India. No one has dominated at home like them. England's seam and swing battery have taken 19 fifers and two ten-wicket hauls but in 35 Tests.
What is also intriguing is the yawning gap between Indian spinners and visiting spinners in India. Two reasons for this – Indians are excellent players of spin and more often than not the quality of the opposition spinner is poor.
R Ashwin has been the leading wicket-taker (142 wickets in 23 home Tests) only behind James Anderson (155 in 32 home Tests) in this period. He also has the best wicket-taking ability in this period amongst spinners. Ashwin has picked a wicket every 8 overs in India.
Jadeja has picked up his 110 wickets in 21 Tests at a staggering average of 19.67. Only Rabada and Anderson have conceded lesser runs per dismissal. Jadeja has also been the most restrictive bowler in the world in home Tests in this period conceding just 2.19 runs per over.
In fact, India has been the most difficult venue to score quickly for opposition batsmen. Opposition batsmen in India have only been able to score at a strike rate of 44.21, ie 2.65 runs per over.
The absolute supremacy of the Ashwin-Jadeja pair is further strengthened by the fact that no other leading pair of bowlers for any team have taken a higher share of the opposition wickets at home in the last five years. Jadeja-Ashwin have picked a staggering 61% of the total opposition wickets in India in the last five years.
INDIA IS THE ONLY TEAM WITH AN UNBEATEN SERIES RECORD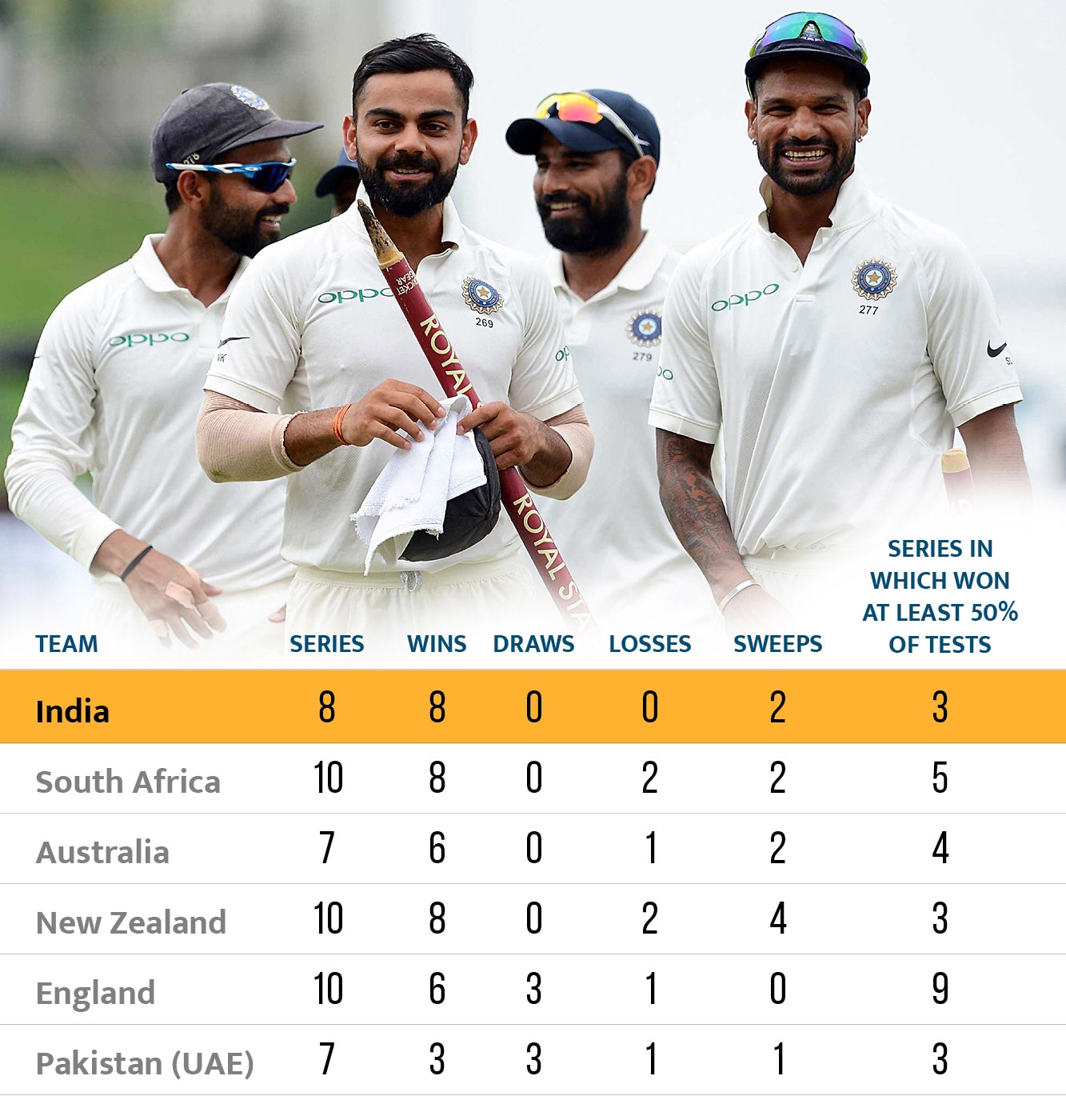 India have won all the 8 series they have played at home during this period. This includes two series sweeps.
India's margin of victories at home are also the biggest amongst all countries, if we look at innings victories and victory by 100+ runs cumulatively – this suggests complete domination at home.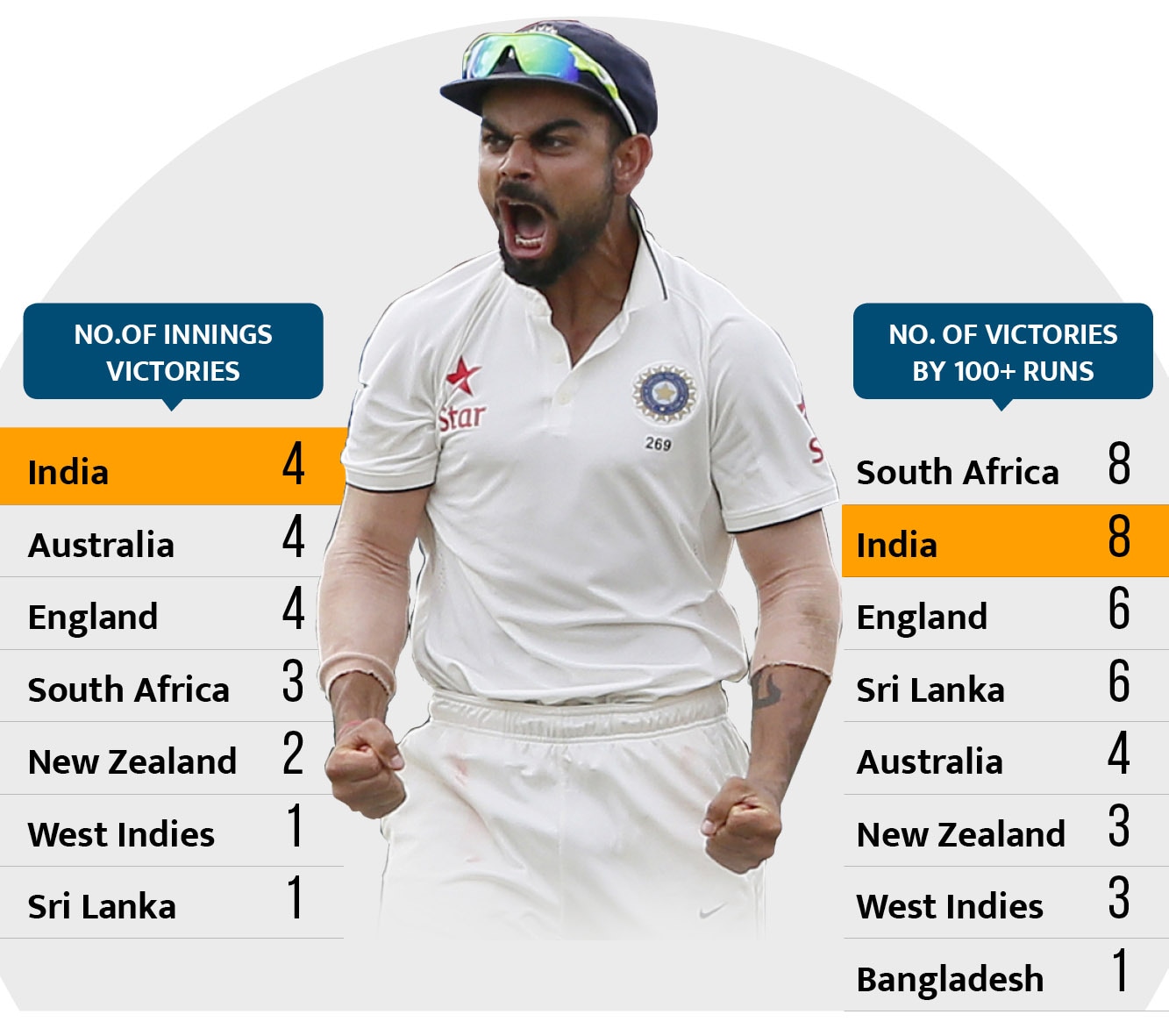 India has also won a staggering 11 of their 17 Tests at home during this period within Day 4.
West Indies have been comprehensively beaten in their previous three tours of India. They are ranked Number 8 in the ICC Rankings. To take on a formidable Number 1 ranked Indian side in their own backyard is going to be a daunting challenge for the visitors.