The year is almost coming to an end, and the year of the next T20 World Cup will be upon us soon. The clock is ticking for teams to finetune their preparations for the event, to be held in Australia late next year.
It's in this backdrop that teams have been approaching T20 cricket ever since the completion of the 50-over World Cup earlier this year. India and West Indies will do exactly the same when they take each other on in India beginning Friday in Hyderabad. The teams play three T20Is, before moving on to three ODIs.
It's against West Indies that India began their T20 World Cup preparations after the 50-over World Cup, sweeping the Caribbean side 3-0. India tried a few new things in that series, beginning with a fresh middle order and a new bowling unit. The experiments and finetuning have carried on since that series.
Since that 3-0 win, India drew 1-1 against South Africa and won 2-1 against Bangladesh, both at home. What will they be looking at, in the three games against West Indies?
The opening pair
India have shown an inclination to stick to Shikhar Dhawan as Rohit Sharma's opening partner, although the left-hander has not been in the best of forms. He scored only 89 runs in the series against Bangladesh, and hasn't made a T20I half-century in the last 13 innings. His strike-rates have not been too high either, leading to voices calling for a change.
The voices, justifiably, have wanted KL Rahul to partner Rohit. They amplified after the third T20I against Bangladesh when Rahul made 52 off 35 coming in after an early wicket. Rahul has been in good form in the Syed Mushtaq Ali Trophy too, helping his side Karnataka win the trophy.
Dhawan's absence through a knee injury makes the decision easier for India. Rahul is set to get three matches at the top, and this is his chance to grab the place for himself.
Improve record batting first
India have lost 7 of their last 14 T20Is batting first, including the first T20I against Bangladesh in Delhi last month. They batted first in the third T20 in Nagpur too, which they won, albeit not without experiencing some scare.
India might look to work on this aspect by opting to bat if they win the toss, irrespective of conditions. They did that in Bangalore against South Africa when Virat Kohli was captain, although it backfired. India managed only 134 for 9, eventually losing the game. Kohli said then that the unusual decision at the toss was with an eye on improving their record batting first.
Under Rohit in the second T20I against Bangladesh, India opted to field upon winning the toss. India had lost the first game, and they couldn't afford to experiment. Those experiments might resume, situation permiting, against West Indies.
Fix Shreyas Iyer at No. 4
The Bangladesh series was enough proof that Iyer is the best choice at No. 4, at least for now. He had scores of 22 (13), 24* (13) and 62 (33), giving India the impetus in the middle overs each time. Iyer rotated strike, and also hit big against the spinners.
In the series prior to that, India tried Iyer, or Manish Pandey, at No. 5 while going for Rishabh Pant at No. 4. It meant Iyer and Pandey had little time in the middle, giving no pointers to India on the middle order options. That changed against Bangladesh when Kohli's absence allowed India to bat Iyer at No. 4. Dhawan's absence will do the same now, and Iyer will be looking to make the most of the chance.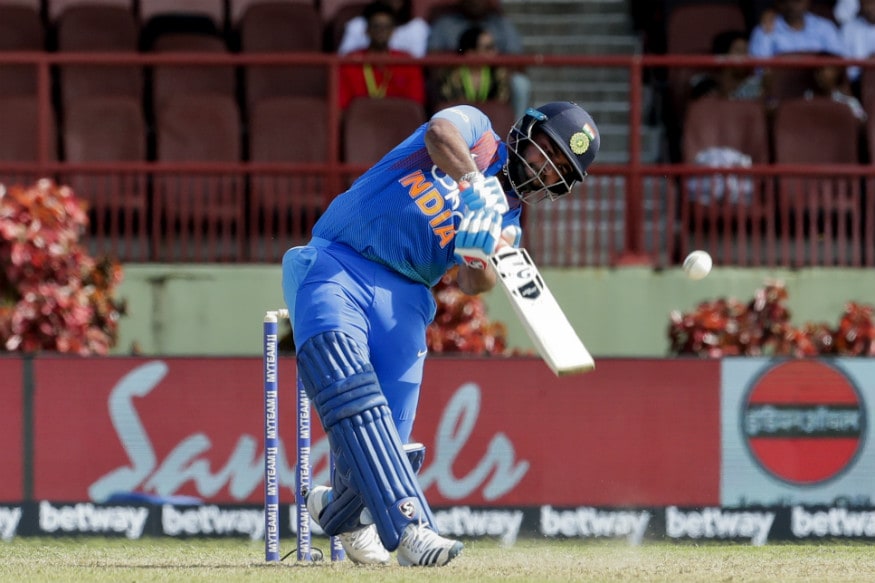 Time for Pant to silence critics
Not too long ago, Rohit had asked everyone to 'leave Rishabh Pant' alone. That doesn't seem to be happening, and is unlikely to happen as well given his poor recent record. The only way that can change is if Pant strikes form.
Pant batted twice in the series against Bangladesh, scoring 37 (26) and 6 (9). More than the lack of runs, it was his confused approach that was worrying. It was visible that he was under pressure, and caught between playing his natural game and looking to play it safe.
Since then, India's management has shown trust in Pant by initially naming him as the only keeper in the squad. Dhawan's absence made way for Sanju Samson, who was left out initially without being given a game against Bangladesh. Given how packed India's batting is, it's unlikely Samson will get a chance against West Indies too, but Pant has to justify the backing by finding form.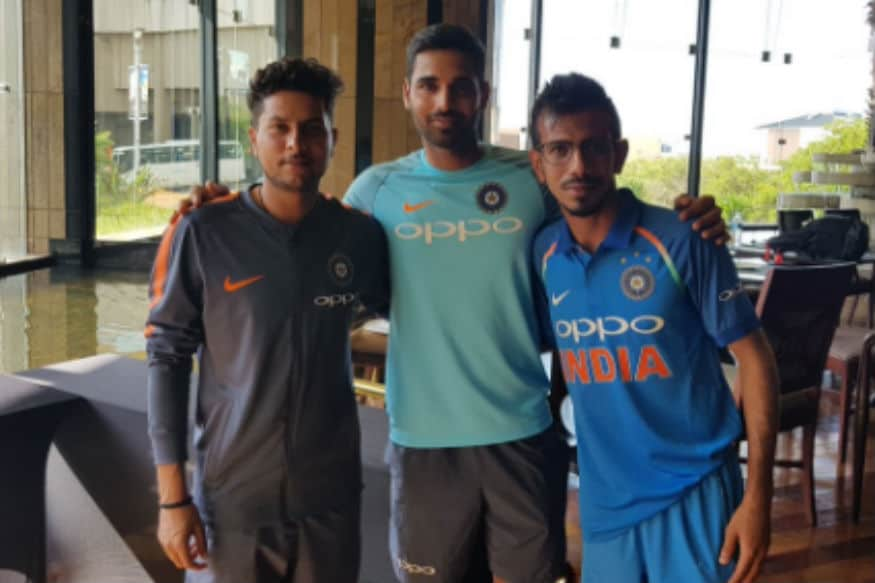 The return of Bhuvneshwar Kumar and Mohammed Shami, and a full circle with in the spin unit
Bhuvneshwar has not featured for India since the tour of West Indies, nursing an injury and undergoing Rehab at the NCA. He proved his fitness by playing a couple of matches in the Syed Mushtaq Ali trophy. Shami, meanwhile, has not played a T20I since July 2017.
Their returns are crucial given Jasprit Bumrah's absence; India need experience to back younger options like Deepak Chahar.
India have also gone a full circle by bringing Kuldeep Yadav back into the T20 mix. Kuldeep and Chahal were left out of the format for the tour of West Indies and the home series against South Africa, before Chahal made it back against Bangladesh. Kuldeep has now made it back, which gives India plenty of spin options with Washington Sundar and Ravindra Jadeja already there.
West Indies - not playing like the champions they were
West Indies are the defending champions of the T20 World Cup but are ranked 10 in the format. That says everything about their performances in the last three years, struggling with plenty of issues on and off the field.
West Indies are coming off a series loss to Afghanistan too, losing 1-2 in the three-match series. In fact, they have won only 12 of their last 39 matches since the T20 World Cup 2016, losing 25.
West Indies are looking to correct that by appointing Kieron Pollard as captain of a largely young squad. The series in India will be a big test, if they can ace this challenge, they'll well and truly be on course to becoming the champions they were.