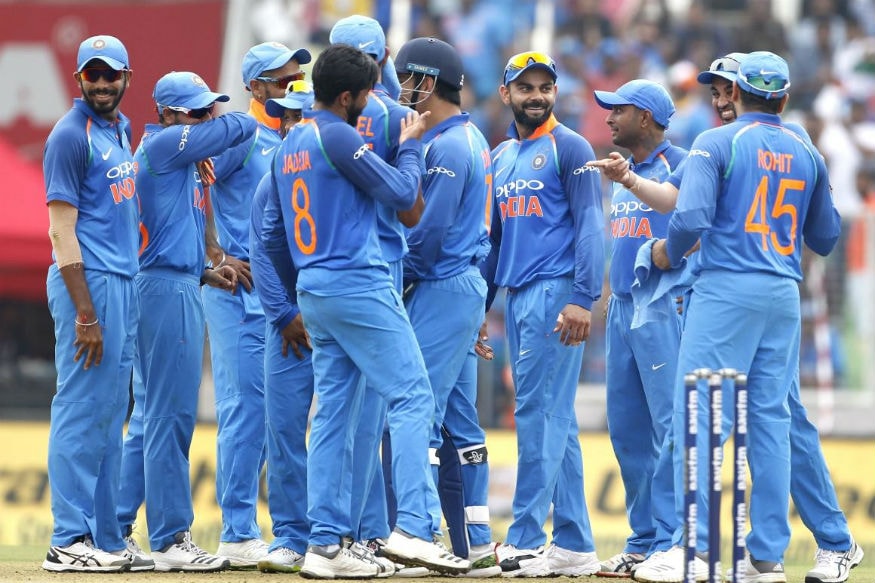 India weren't as dominating as they would have liked to be in the first three One-Day Internationals but the way they schooled Windies in the last two encounters "dominating" wouldn't do justice as a description. The home team won the last two games by 224 runs and nine wickets respectively to clinch the five-match series 3-1. India's top-order as always did most of the damage and the middle-order hardly got to bat. The likes of Jasprit Bumrah and Khaleel Ahmed had their moments while spinners made life only more difficult for Windies batsmen.
Here's Cricketnext report card of all the Indian players who featured in the series:
Shikhar Dhawan: Rating: 5, Verdict: Average
Matches 5 | Runs 112 | Average 22.40
The left-handed opener will be extremely disappointed with missing out on the run feast. It wasn't like Dhawan looked dull in the series. The 32-year-old had scores of 29, 35 and 38 in three games but couldn't convert it into something. Dhawan got out to pacers three times in the series but it's his performance against offspinners that will worry him a bit. He has got out to an offspinner 15 times in his career and found it a tad difficult to get going against Ashley Nurse. Dhawan has currently been left out of the scheme in the longest format but is still a very important member of limited-overs outfit. In hindsight, he did get those three starts which means all he needs it to convert one of those starts to get back to the run-flowing avatar.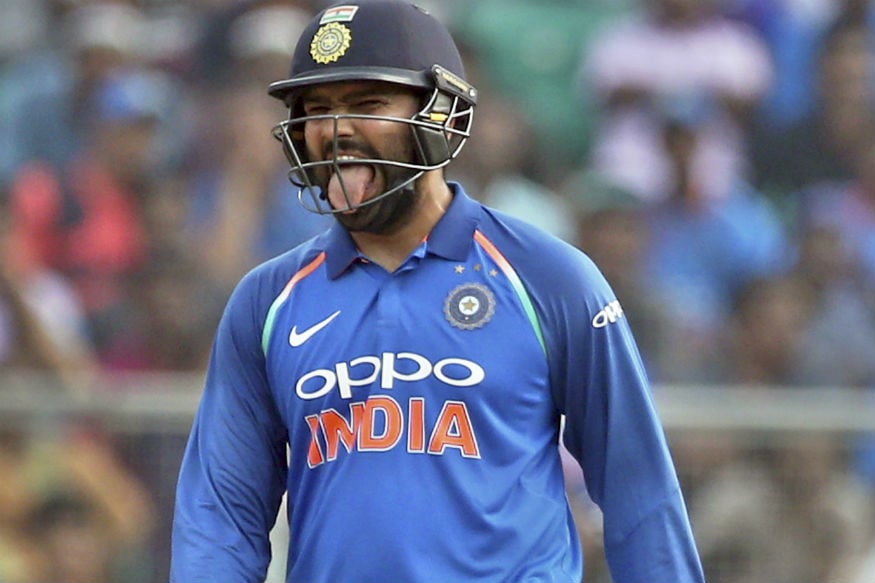 Rohit Sharma: Rating: 10, Verdict: Excellent
Matches 5 | Runs 389 | Average 129.66
Unlike Dhawan, Rohit has the tendency of scoring big everytime he gets off to a start. With scores of 152* and 162* in this series, Rohit now has seven 150-plus scores in the 50-over format. He missed out on Visakhapatnam and Pune but was there till the end in the remaining three games. The right-hander has the ability to toy with any bowling attack once he gets his eye in. He broke out quite a few records in the series and India will hope Rohit continues to bat in the similar fashion with World Cup a few months away. He has also been selected for the Test series in Australia and that will boost his confidence even further.
* Rohit took six catches in the series and was exceptional in the slip cordon.
Virat Kohli: Rating: 10, Verdict: Excellent
Matches 5 | Runs 453 | Average 151
Nothing much is left to say about this man! The Indian skipper became country's first batsman to score three consecutive centuries and looked in fantastic touch in this series. India are scheduled to tour Australia after the three-match Twenty20 International series against Windies and they will hope the Kohli juggernaut continues Down Under. Let's move on!
If you still want to know how brilliant Kohli has been in 2018, just go through this piece: Virat Kohli's Jaw-Dropping ODI Form in 2018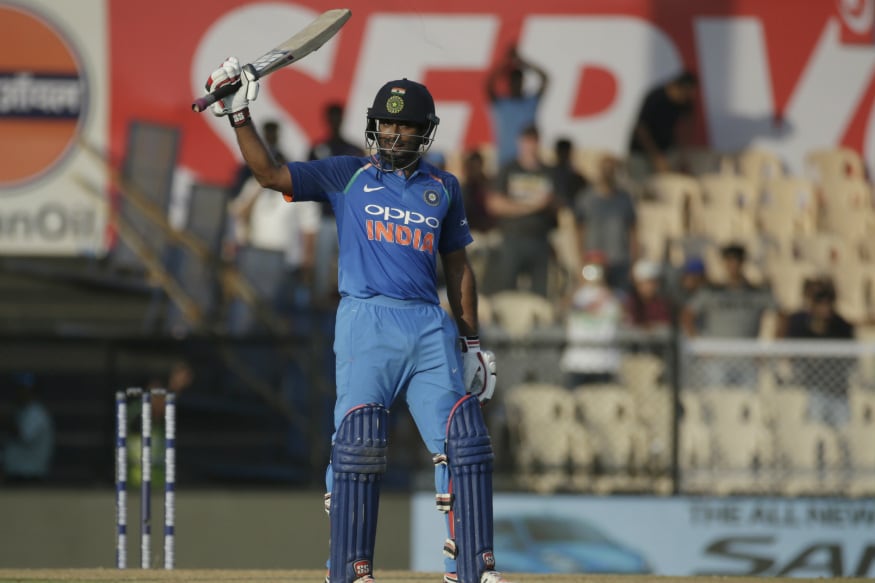 Ambati Rayudu: Rating: 8, Verdict: Very Good
Matches 5 | Runs 217 | Average 72.33
India have been looking for an "intelligent" No. 4 batsman for quite a some time now and it seems like they have finally found one in Rayudu. Kohli spoke highly about Rayudu before the series commenced and the Guntur-born batsman did no harm to his reputation. In Mumbai, India lost Dhawan and Kohli in a space of few overs and the way Rayudu batted in that match would have given a sense of satisfaction to the Indian think tank. The right-hander constructed his innings and shared a 211 runs partnership with Rohit. Rayudu looks as fit as ever and is someone who can bat according to the situation. He has got the ability to provide that much-required stability in the middle-order, and has more or less cemented his spot in the team for the 2019 World Cup.
Rishabh Pant: Rating: 4.5, Verdict: Average
Matches 3 | Runs 41 | Average 20.50
The 21-year-old, who made his ODI debut in this series, is still a work in progress. Pant is being looked as Dhoni's successor but the left-hander hardly did anything in the two innings where he got to bat. It won't be fair on the young man to judge him on the basis of just two performances but Pant will have to make every opportunity count. He did play a couple of awesome shots but lost his shape while going after spinners and that's what led to his downfall. With Dhoni in the side, if Pant has to cement a place in the side as a specialist batsman, he will also have to work a lot on his fielding.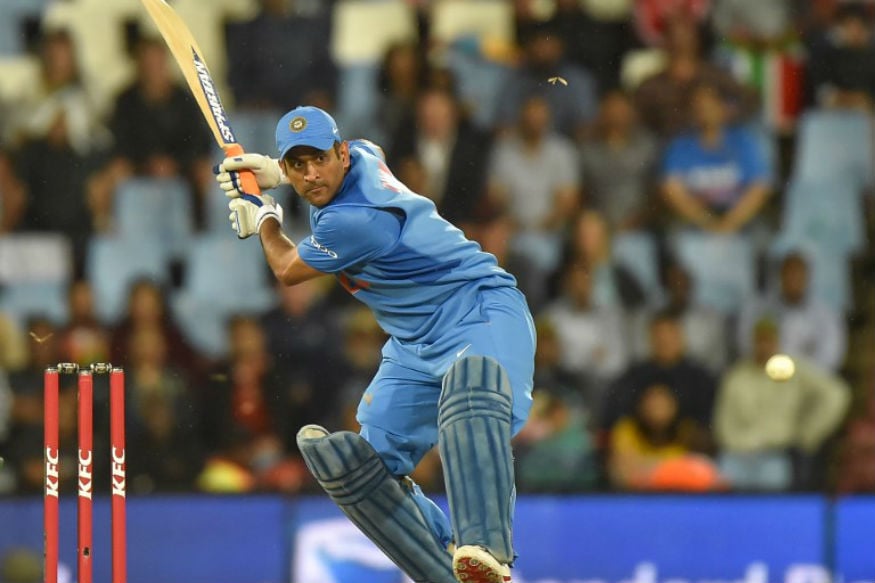 MS Dhoni: Rating: 5, Verdict: Average
Matches 5 | Runs 50 | 16.66
The team management would have wanted Dhoni to get some runs under his belt but it didn't happen. He only got to bat in three innings where he managed scores of 20, 7 and 23. He came to bat in the second half of the innings in all the three occasions and tried to be positive from the word go. India might would have missed a trick by not sending him up the order in one of the ODIs. That would have allowed Dhoni to build his innings and it would have been fruitful for both the 37-year-old and the team. But Dhoni once again did his job behind the stumps. He took a couple of stunning catches and was also superb with stumpings.
According to Kohli, it was Dhoni himself who told selectors to not consider him for the Windies and Australia T20Is and give more opportunities to Pant. However, that means, Dhoni will now be out of international action at least till January 12 - Australia vs India, first ODI, which means he might go back and play few domestic games to keep himself match-ready. Everyone involved with the team knows what Dhoni brings to the table and it's much more than those 50 runs he got in this series. However, with World Cup not too far away, Dhoni will look to get back to run-scoring ways to help his team even further.
Kedar Jadhav: Rating: 6.5, Verdict: Good
Matches 2 | Runs 16 | Average N.A.
Jadhav, who suffered a hamstring injury during the Asia Cup, was told to play a match in the Deodhar Trophy ahead of the third ODI to prove his fitness. However, chief selector MSK Prasad said the 33-year-old is quite injury-prone and wasn't considered for selection. All of a sudden after India lost the third ODI, Jadhav was drafted into the squad for the remaining two games and that left the cricket fraternity perplexed. Jadhav did play both the games but hardly got any opportunity to showcase his skills. He just played seven deliveries in those two matches and smashed 16 runs. Indian frontline bowlers were brilliant in the last two ODIs which meant, Jadhav wasn't needed in the bowling department as well. However, with Jadhav in the playing XI, India look balanced. If Jadhav can keep himself fit, he will be on the flight to England next year.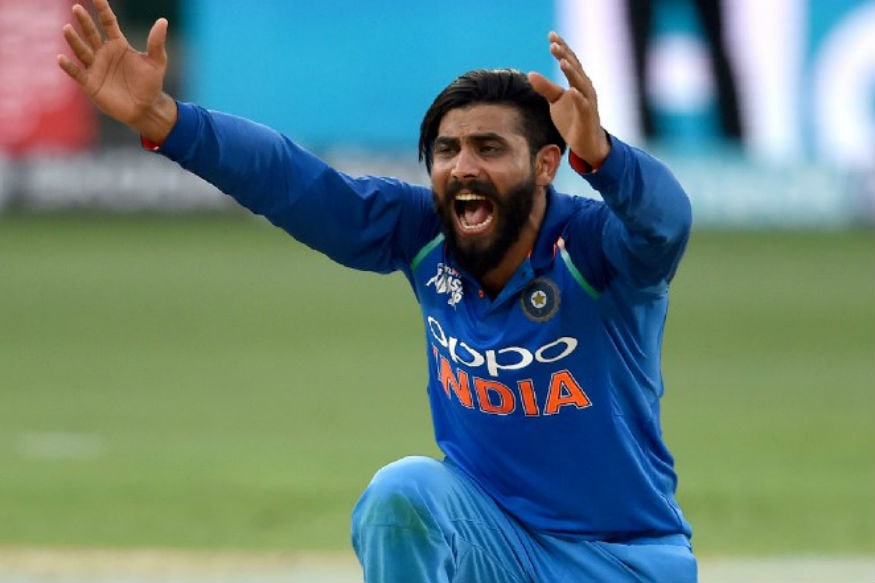 Ravindra Jadeja: Rating: 7.5, Verdict: Very Good
Matches 4 | Runs 20 | Wickets 7
Kuldeep and Chahal might still get the nod as the first-choice spinners but Jadeja's white-ball performance ever since his return has been quite good. One thing for sure, Jadeja has leapfroged Axar Patel as India's third spinner. While the 29-year-old hardly got to bat in this series, he did his job with his left-arm spin. Jadeja scalped four wickets in the last ODI and played a key role in bundling Windies out for mere 104 in Thiruvananthapuram. Jadeja is no joke with the bat and that gives India depth in the batting department, and we are quite aware of his resume as fielder. India went without Jadeja in Pune and paid the price for playing only six batsmen. Even if Hardik Pandya returns from injury, Jadeja can still find a place in the XI because of the added ingredients he brings to the table.
Bhuvneshwar Kumar: Rating: 4, Verdict: Poor
Matches 3 | Wickets 3 | Average 37
Bhuvneshwar has looked a pale shadow of himself this year. The right-arm seamer was rested for the first two ODIs before returning for the last three. Bhuvneshwar looked rusty and hardly made any impact in the series. He leaked runs at an economy of 5.84 and struggled to get his line and length right in the death overs. With tours of Australia and New Zealand coming up, India will hope Bhuvneshwar gets back to his best as soon as possible. With Bumrah and Bhuvneshwar, India have a solid pace duo and they can ill afford to lose even one of them with World Cup a few months away.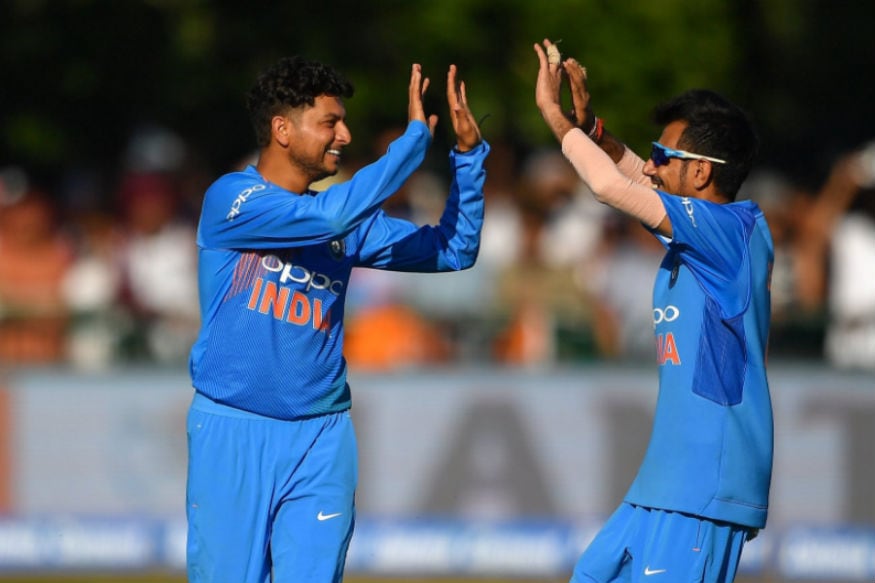 Kuldeep Yadav: Rating: 8, Verdict: Very Good
Matches 4 | Wicket 9 | Average 19.88
The left-arm wrist spinner ended the series with most scalps to his name. Kuldeep didn't play the first game but straightaway made an impact in Visakhapatnam by picking up three wickets. Even when Shimron Hetmyer took the attack to him in a couple of encounters, the 23-year-old kept bowling the attacking line. He has already proven his worth in the bowling department but Kuldeep now will have to work a lot in his batting and fielding. In modern era, you have to be good in at least two facets to the game. He run out in-form Shai Hope with a direct hit in Mumbai and that will give a lot of confidence.
Yuzvendra Chahal: Rating: 7, Verdict: Good
Matches 3 | Wickets 5 | Average 32
The legspinner commenced the series on a terrific note, picking up three wickets in Guwahati. However, he only managed two scalps in the next two games and was dropped from the XI. It will serve as a perfect wake up call for Chahal that nothing is guaranteed in international cricket. There is no doubt though that Chahal still remains to be a vital member of India's limited-overs outfit.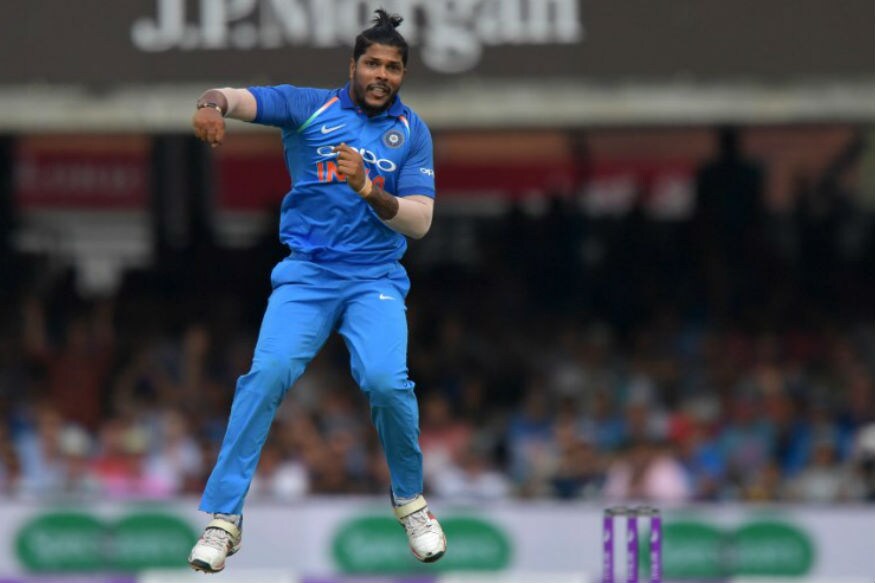 Mohammed Shami: Rating: 4, Verdict: Poor
Matches 2 | Wickets 3 | Average 46.66
This was Shami's chance to showcase his white-ball credentials but the right-arm pacer didn't deliver. Shami did pick up three wickets but conceded runs at an economy of 7. It came as no surprise that he was dropped for the last three matches. While he is still doing well in Test cricket, his future in limited-overs cricket doesn't really look bright.
Umesh Yadav: Rating: 3, Verdict: Poor
Matches 2 | Wickets 1 | Average 142
It won't be wrong if we use the same text for Umesh that we did for Shami. The right-arm paceman picked up 10 wickets against the same opponent in the last Test and was in a good form. However, he failed to do the same in this format and like Shami was left out from the XI for the last three matches.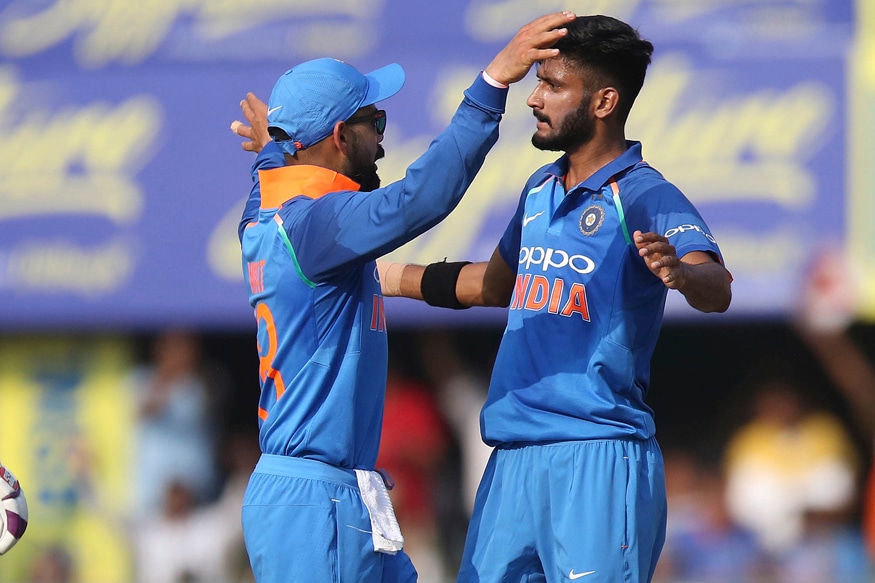 Khaleel Ahmed: Rating 8, Verdict: Very Good
Matches 4 | Wickets 7 | Average 24.42
Kohli and the team management have been pretty vocal about the requirement of a left-arm pacer and it looks like they are looking at Khaleel as a future prospect. The 22-year-old didn't look impressive in Guwahati and Pune but picked up three key wickets in Mumbai to showcase his potential. With Umesh, Shami and Bhuvneshwar struggling, Khaleel has a good chance of confirming his place in the XI if he does well in Australia and New Zealand.
Jasprit Bumrah: Rating: 9, Verdict: Very Good
Matches 3 | Wickets 6 | Average 11.83
Bumrah is as important as Kohli in India's limited-overs side! Unlike Bhuvneshwar, Bumrah showed no signs of lack of match practice and took four wickets in the very first game that he played. His economy of 2.95, despite bowling the death overs, tells the complete story. India will rely heavily on Bumrah in the upcoming tours and World Cup and it will be important for the management to give him ample rest and keep him fit.
*Rating chart: Very poor 0-1, Poor 2-4, Average 5-6, Good 7, Very good 8-9, Excellent 10.