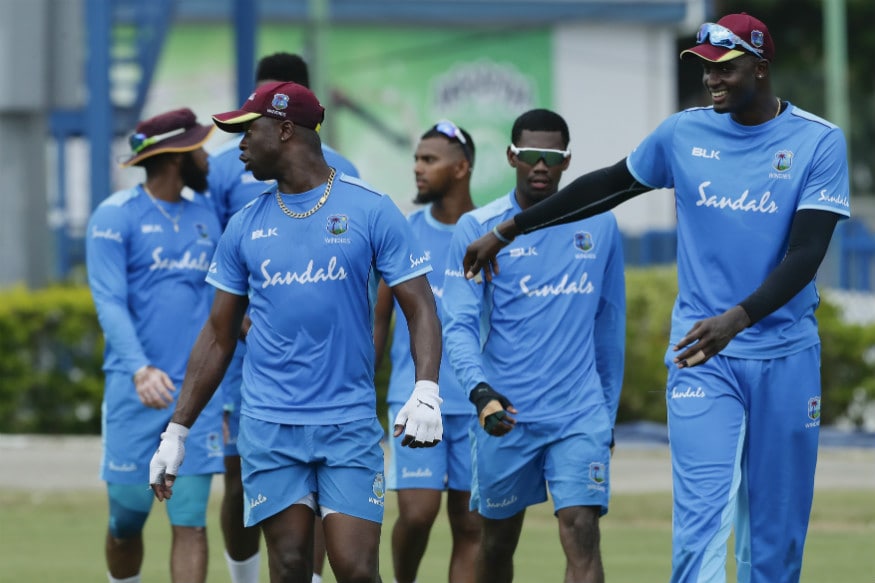 The second ODI between India and West Indies will be a landmark one for the Windies opener Chris Gayle. The Jamaican will be turning out in his 300th ODI and is less than ten runs away from passing West Indies legend Brian Lara as the highest run scorer for West Indies in ODI cricket. In 299 matches, Gayle has scored 10,397 runs at an average of 37.80 and Lara, who also played 299 matches, scored 10,405 runs at an average of 40.48.
"300 games is a lot of games," West Indies captain Jason Holder said on Saturday (August 11), on the eve of the second ODI at Port of Spain.
"Some of us in the dressing room can't even imagine that. We just hope he can get us off to a really good start tomorrow," the skipper added.
Gayle had an uncharacteristically slow start in the first ODI, scoring just four runs off 31 balls in the rained out fixture in Guyana.
However, skipper Holder wasn't perturbed by the watchful beginning to the innings.
"I think in the past we have let ourselves down in having a foundation," Holder said. "It's just a matter for us to take a few balls at first and get ourselves set and then we take it as the innings goes on.
"Definitely happy to see Evin (Lewis) get some time in the middle," Holder said about Lewis.
"He didn't get the runs he was looking for in the T20 format but it's good to see him get into form in Guyana and hopefully he can transfer that performance here as well," he added.
Though it rained on the eve of the match and India's net session had to be cancelled, West Indies skipper did manage a look at the pitch and remains hopeful that Queen's Park Oval in Trinidad will offer good batting conditions.
"It's normally pretty humid. The wicket is a decent one, hopefully the rain stays away and it doesn't get too soggy. The pitch normally is a very good pitch here.
"The conditions should be really good tomorrow. We've got to see how the pitch plays, but ideally in one-day cricket, 300 runs is the benchmark. We'll see how it all plays out tomorrow," Holder felt.
The West Indies skipper hoped his pace attack would be able to put Virat Kohli's side under pressure in the second ODI.
"We got to put pressure (on the batsmen) and try to get as deep into their batting line-up. The wickets nowadays are very good for batting. It tends to play a little bit more in the batsmen's favour.
"We've been doing a really good job, especially in the World Cup I thought our bowlers did a great job, and [we'll look to] just continue from there and just try to be consistent," Holder said.​