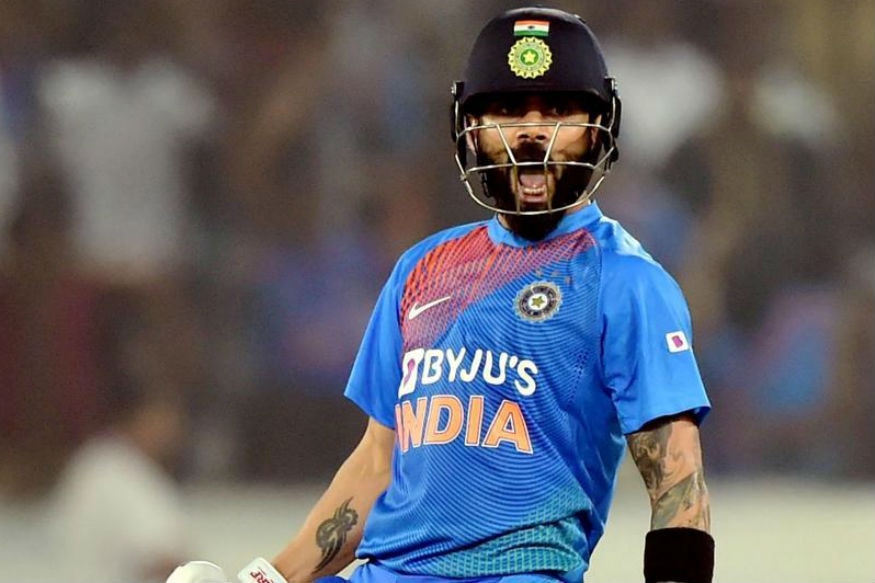 The last T20I series of the year for India came to an end, with plenty of learnings in the build up to the T20 World Cup 2020. India have built a good momentum, defeating West Indies 2-1. It's the second consecutive series which they've clinched in the decider, which will make them glad as well.
We look at the takeaways for India from the series victory.
Kohli is king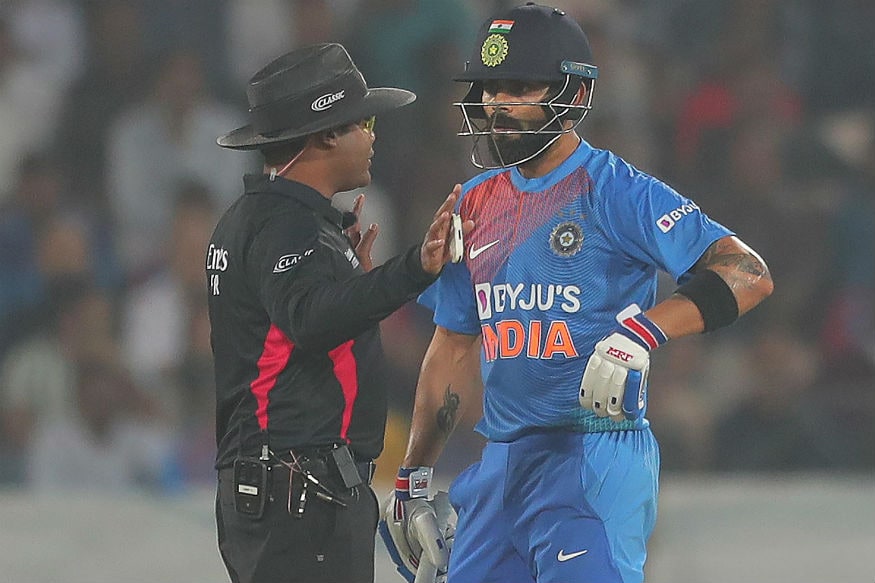 It's the most obvious thing to say, but it must be said. Kohli showed his class in the series, dominating West Indies throughout to finish as the highest run getter with 183 runs from three innings at a strike rate of 190.62. He smashed 94 off 50 in the first game and blitzed to an unbeaten 70 off 29 in the last, showing he can bat in any gear he wants. The start was slow and scratchy in Hyderabad, but once he got in, there was no stopping him. Long may this continue, is what India will be thinking.
KL Rahul seals it in Shikhar Dhawan's absence
(Image: Twitter/@BCCI)
India have for long preferred Dhawan to Rahul as Rohit Sharma's opening partner. That is likely to change after this series, in which Rahul scored 164 runs at a strike-rate of 54.67. He can attack, and also hold one end to allow others to attack. Dhawan's form has been poor, and he's set to miss more cricket too as he has been ruled out of the West Indies ODIs with a knee injury. It's up to him now to fight for a spot with Rahul in T20Is, not the other way around.
How have India fared batting first?
(Image: AFP)
India have lost 8 of their last 16 games batting first, but the win in Mumbai should make them happy. Kohli and Rahul have been among ones who have spoken about the challenges of setting a target.
"At times we've started thinking we have to get 200. That's T20 cricket nowadays, no total is enough, you always feel 10-15 runs short At times you try to overachieve. It always happen when you're batting first, not just in T20 cricket. We learn something new and today was a good confidence booster. We can learn from this innings, hopefully we can continue to do that more often and the results will go more our way," Rahul said at the end of the third game.
India seemed intent to set the approach right from the start at Wankhede. Rohit and Rahul got going, after which Kohli took the attack to another level. They ended with 240, outpowering West Indies in their own game.
Kohli said it's important India 'remember' this going forward, while also saying they can't force this approach in every game. But it shows India can play the attacking brand of cricket if the situation arises, which is a good sign.
The middle order question lingers
Shreyas Iyer. (Source: Twitter)
In some ways, India didn't learn anything new from the big win in Mumbai. It's a known fact that they are strong when the top three - Rahul, Rohit and Kohli - clicks, like in the third game. But what about the middle order?
India showed intent in Thiruvananthapuram by sending Shivam Dube at No. 3, showing rare experiments in the top order. Dube grabbed the chance with a half-century. Yet, in the same match, India struggled in the death overs, with Ravindra Jadeja and Shreyas Iyer unable to get going. That is an area they have to work on - their firepower beyond the top order batsmen in the absence of Hardik Pandya.
Rishabh Pant had a decent series, scoring 18 off 9 and 33* off 22 in the first two games. He fell for nought in the third, but he came in at a situation when he had to hit. In some ways, he perished to the team's cause, and it'll be unfair to count that as a failure. He still needs that big knock though, to give himself some confidence.
Fielding - an area of concern
(Image: BCCI)
"If we field like that, no score would be enough". That's how Kohli summed up the second game, in which India dropped three catches including two in an over, apart from letting plenty of runs through misfields. Their catching in the first match was terrible too, showing it wasn't a one-off.
India improved on the field in the third match, but there's plenty of work to be done. This is a format where they cannot let chances go by; expect more work in this area in the upcoming series.
Bowling - weak in Bumrah's absence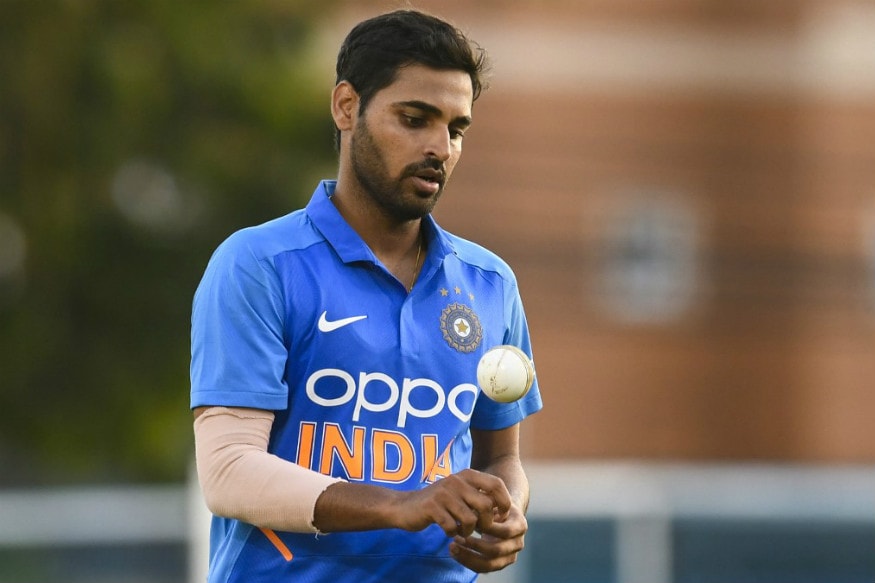 207/5, 173/2 (18.3) and 173/8. These are West Indies' scores in the three matches, showing India's bowlers didn't really enjoy a great series. West Indies could have had more in the third match had Evin Lewis been fit to bat.
India's bowlers were not backed by the fielders, but would not be too pleased with their own performances. Deepak Chahar conceded 56 and 35 runs in the first two games respectively before bouncing back with 2 for 20 in the third. Bhuvneshwar Kumar was ordinary on return, picking up only two wickets from 12 overs conceding 113 runs.
Kuldeep Yadav returned to the format in the third game and conceded 45 runs from 4 overs for two wickets. Mohammed Shami was better, giving away 25 for his two wickets. Washington and Yuzvendra Chahal too had middling series with the ball.
India's bowling desperately needs Jasprit Bumrah, especially on batting-friendly tracks. Until he returns, the others have to step up.