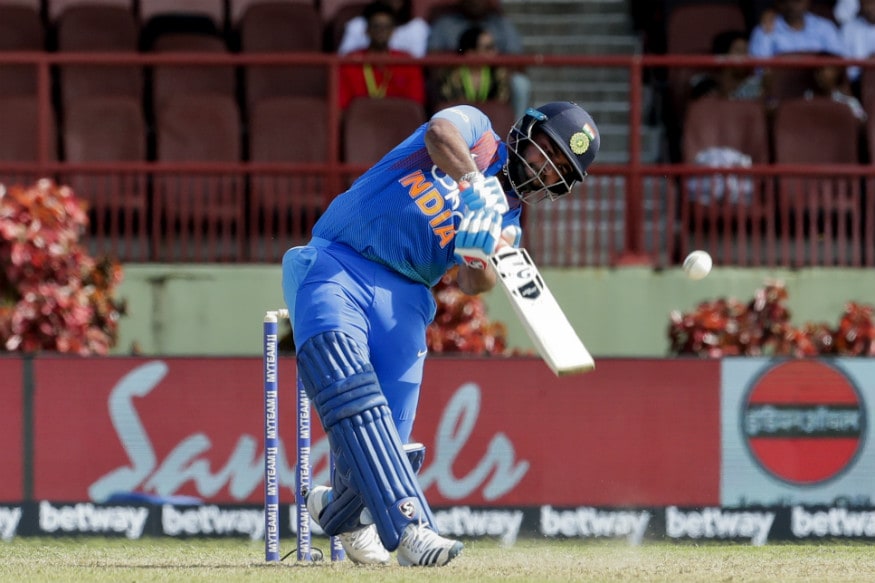 Under pressure after a string of disappointing performances, wicket-keeper batsman Rishabh Pant answered his critics with a measured and fighting 71 against West Indies in the first ODI in Chennai on Sunday.
Pant was extremely crucial in India eventually reaching a total of 288, as he and Shreyas Iyer put on 114 for the fourth wicket to bail India out of a spot of bother. Looking back on the fantastic knock, Pant said he was he's going through a 'learning curve', and is trying to improve every day.
"Personally, if I play for India, every innings is important for me. As a youngster I want to improve each and every day," Pant remarked.
"From an individual point of view, I was trying to improve myself each and every day but I wasn't getting there. I'm not saying I got there, but I try to improve. It's my learning curve, I'm thinking that. From team's point of view, whatever I can do to help my team win, to have a good score on the scoreboard, that's what I was focusing. In the end, I got some runs."
This was the youngster's first half-century in 13 ODIs (11 innings). In the T20Is, Pant last scored a fifty in August against West Indies.
Pant came into bat when India had already the likes of KL Rahul, Virat Kohli and Rohit Sharma back in the hut and were in trouble at 80/3.
The southpaw, who has always copped flak for his poor shot selection, acknowledged that he was learning the art of playing the situation.
"I've realised after playing a fair bit at the international level that unlike at amateur levels of cricket, there isn't anything like a natural game," said the 21-year-old.
"At the international level, you have to play according to the situation or what the team demands. As an individual and as a player I want to focus on my processes. All the talk going around, they're good and sometimes they're not.
"At the moment, I'm concentrating on my game and that will hold me in good stead."
Pant also revealed that believing in himself and his abilities had helped him get through difficult times.
"I will always tell a person that you have to believe in yourself. It doesn't matter what the people say around you. Sometimes you don't get runs, sometimes you get runs but the process is always important," said the wicket-keeper-batsman.
"If I'm practising I'm thinking about cricket. If I'm off the field, I'm not thinking about it too much. I talked to the team management and they told me, 'just calm yourself. See what you can do around to improve your game, improve your fitness. Just try to improve yourself in every factor.'"
Pant, who would understand how the young bowlers feel after being criticized for their showing in the first ODI, said it was a learning curve for them as well.
"Bumrah is a top bowler. Everyone knows that. He's out because of an injury. The other bowlers who are playing here aren't bowling badly either. As youngsters, these guys are learning. Bumrah has now become an experienced bowler. He has learned quite a bit having played so much of international cricket. These players will also learn as they go along," said Pant.