India vs West Indies | Not Fair to be Critical of Middle Order: Virat Kohli
Virat Kohli said it was unfair to judge India's middle-order on the basis of a few failures insisting that the players have more often than not done the job given to them.
Updated: July 29, 2019, 9:00 PM IST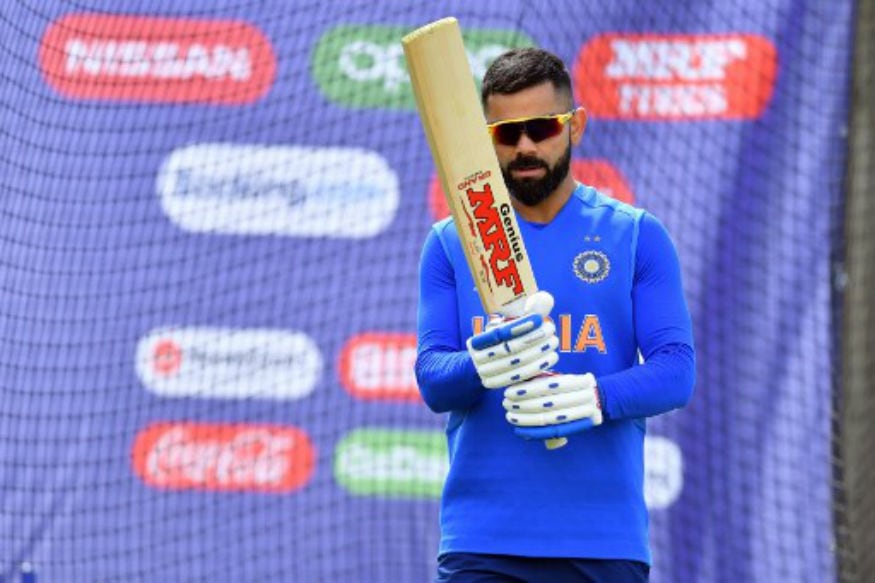 Virat Kohli said it was unfair to judge India's middle-order on the basis of a few failures insisting that the players have more often than not done the job given to them.
The frail middle-order has been a subject of scrutiny for a while now, but Kohli was adamant that the issues were due to the lack of consistent opportunities due to the top order's good form.
"It's a very subjective and situation based thing. Sometimes you say the top order is the best in the world, and the middle order doesn't get opportunities. When they get one or two opportunities we judge them. I don't understand how to strike the balance. As a team we try to get the strongest XI on the field and perform according to the situation," said Kohli.
"When that doesn't happen and we keep talking about it again and again, we'll be singling out. If I'm a middle-order player, I don't even get any batting, and in the one match I get batting, it's not fair to analyse or judge so regularly. If top order fails consistently then we can say that. But when the middle order doesn't get batting, I don't think it's right to be so critical.
"We obviously want to find people who can be consistent and who can do the job regularly. We backed players who we thought were good enough to do the job, and they have. We lost in the semifinal because the other team played better than us. Before that we've done so well over the last two-three years. I don't think there has been something very alarming."
India embark on a full tour of West Indies where they play three Twenty20 Internationals, two Tests and three ODIs. Kohli said that he was especially excited about the T20I side at his disposal.
"The T20s, as you have seen in the squad, when I met the selectors the basic message from them was to try out a few players that they have in mind. I think it is a very exciting opportunity for all the players stepping in for the first time," Kohli said.
"I am particularly excited about the T20s because of the new set of players coming in. Some players have done really well in the format and shown great composure under pressure in tournaments like the IPL and domestically as well. It is a great marker for all those guys and for us as well to have them in the squad.
"With the young players coming in, it is time for them to establish their skill-sets. For me as a captain, to have new players in the side, to get them together...international cricket always presents you with opportunities and challenges which I look forward to."
The two-match Test series will be a part of World Test Championship and Kohli hoped this extra incentive will provide Test cricket the much-needed boost.
"I think it is a great thing. We all were looking forward to it. Very honestly we were feeling there were a few series in between where after such a big tour we felt like maybe a one-off Test or couple of Test were not apt for the moment. But this gives context to all kinds of cricket we are going to play," Kohli said.
"It is a great thing for Test cricket also because we have been talking about it a lot regardless of how we have played as a team and the interest of fans building from that, going for results and all that, Test cricket really needed a boost. The players were always putting in an effort but from a global point of view, it was important to have an incentive attached to Test cricket which the Test championship presents.
"Now, every session you play will be more intense. There will be more on the line. It will be challenging but will be all the more exciting. All the teams, I am sure are going to enjoy this whole journey of Test Championship. I think for people to watch the joy of cricket and execute skills as cricketers, Test cricket is the most important format and for me, nothing comes above Test cricket."
Kohli also backed vice-captain Ajinkya Rahane to come good in the upcoming Test series. The Test vice-captain last scored a century back in August 2017 and has been struggling for a while now. He was dropped from the side from two of the Tests during India's tour to South Africa earlier this year and with Rohit Sharma following close on his heels knows a hi place in the side in under constant scrutiny.
"Jinks has been a solid player for us through and through, that's always been the communication. He has been one of the more sorted guys, really composed, reads the game well, is a priceless fielder," said Kohli.
"We have all seen the impact he can make in Test cricket with his slip catching and everything and under pressure, he has performed brilliantly. The guy averages 43 in Test cricket, it's not as if he is in the early 30s. I don't think we should jump the gun on someone like Jinks because he has done the job for you under pressure.
"He will come around and when he does we know that he is a consistent player and is one of the pillars of our batting lineup. Him and Pujara both have been one of our most solid Test players. With Puji playing so well, myself at 4, I am sure Jinx will also come in. We are not at all worried where he is placed. He wants to turn it around and that is most important."
---
---
Team Rankings
Rank
Team
Points
Rating
1
Australia
3028
116
2
New Zealand
2406
115
3
India
3085
114
4
England
4326
106
5
Sri Lanka
2454
91
FULL Ranking
Rank
Team
Points
Rating
1
England
5405
123
2
India
5819
119
3
New Zealand
3716
116
4
Australia
3941
109
5
South Africa
3345
108
FULL Ranking
Rank
Team
Points
Rating
1
Australia
6047
275
2
England
5959
271
3
India
9319
266
4
Pakistan
6009
261
5
South Africa
4380
258
FULL Ranking