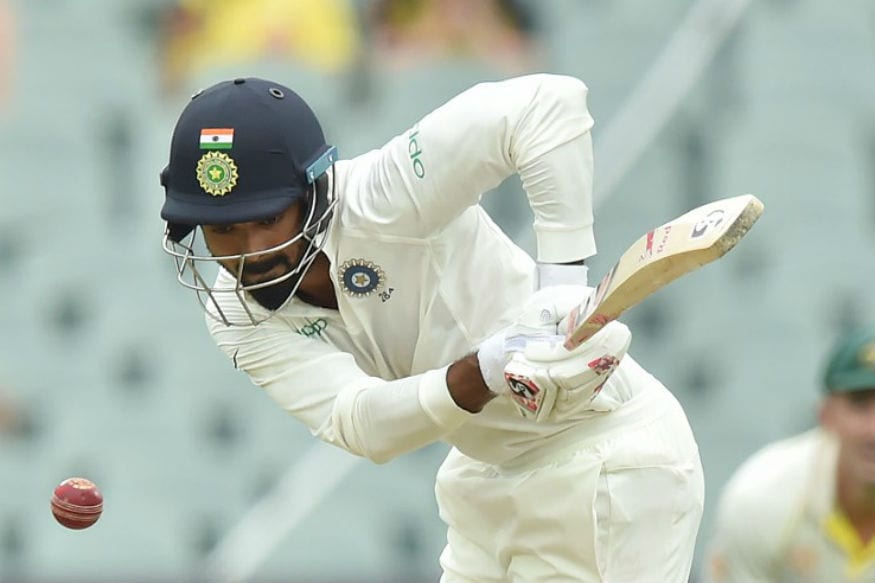 Bowlers form - tick. Ajinkya Rahane back to scoring big - tick. Hanuma Vihari taking strides in the middle order - tick. Ravindra Jadeja continuing rise as an all-rounder - tick.
India got almost everything right in the first Test against West Indies at Antigua, which reflects in the margin of victory: 318 runs. They had made a couple of interesting selection calls in excluding Rohit Sharma and R Ashwin, but at the end of the game, not many could have complained with those decisions.
It was a near perfect win for India. Near perfect, because they still have an issue to sort. It's the only issue they had in the first game, but an important one to address. The opening batsmen's form.
The opening combination has been a revolving door over the last one year. It started with Shikhar Dhawan and M Vijay losing form, gradually led to Mayank Agarwal and Prithvi Shaw making their debuts. Between all that, KL Rahul found ways to be inconsistent, and even Vihari was forced to step in as an opener.
Before the series against West Indies began, India's opening combination in the last six games were various combinations of Shaw, Rahul, Agarwal, Vijay and Vihari. India came to West Indies with just two openers: Rahul and Agarwal. Unless they took the unlikely route of making Vihari open again, it was clear signs that they would give Rahul and Agarwal a fairly long run.
Kohli made it clear before the first Test started too, saying Rahul and Agarwal would be given all four innings in the openers' slot for the Test series. With Shaw serving a doping ban till November, the duo will have a few more innings to make the slots their own.
The beginning was not great, with Agarwal managing only 5 and 16 while Rahul scored 44 and 38 in Antigua.
Agarwal would not be too worried, given it's his first failure in his five-innings long career. His previous scores include two 70s and a 42 in Australia, and a one-off failure shouldn't bother him much.
Rahul, though, would see the Antigua Test as an opportunity lost. Not because he failed - he did a decent job - but because he couldn't make it big. It's the first time in a while that he even made a start; his last few innings read 9, 0, 2, 44, 2, 33*, 4 and 0. He scored a century prior to that, in the last Test in England, but there has been little success either side of that knock at the Oval.
India's support staff hardly say anything remotely negative about their players, but Rahul's string of low to moderate scores resulted in even Sanjay Bangar, the batting coach, openly saying the opener was finding ways to get out. It was a fair assessment too; Rahul has an issue with inswingers and often gets bowled or lbw, but he's also known to fall in soft manners.
It was the case in the second innings at Antigua too, where he went for a sweep exposing his stumps to be bowled by Roston Chase.
"Very disappointed but there are a lot of things I'm doing right. (I) Just need to keep my head down and show some patience," Rahul said later.
"I just have to prolong the good things I'm doing till I get to 35-45. I'm batting well, I looked comfortable in both the innings and my head-space is very good. Happy about a lot of things. If I can keep my patience and keep batting the way I do in the first 60-80 balls, if I continue to do that for 200-250 balls then it'll obviously benefit me and the team."
Rahul is used to these situations too. In his 35-Test career, he has seen plenty of highs, lows and in-betweens. He began as an all or nothing player - he'd either score a century or get out below 10. That then changed to plenty of scores between 50 and 100; there was a phase when he scored nine half-centuries in seven consecutive matches without converting even one to a century.
He had a similar issue in the recently concluded World Cup too, before he got a century against Sri Lanka in India's last league game.
India will be hoping a big one is around the corner, given all the uncertainties the opening slot has faced in the last one year.