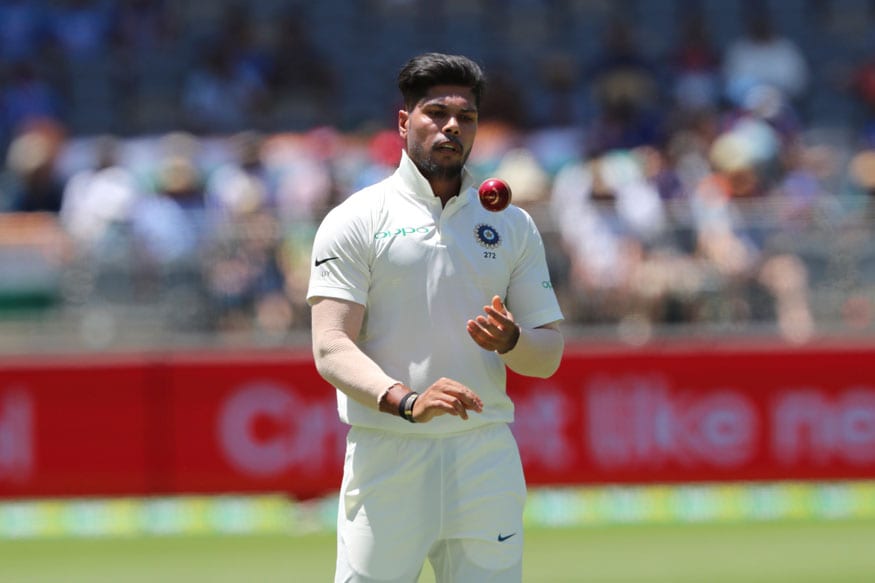 It hasn't been easy being Umesh Yadav in the Indian national set up. As India have found themselves spoilt for choice in recent months, Yadav's often found himself as surplus to requirements.
The 31-year old played only five Tests in 2018, and just one during the tour of Australia where he claimed two wickets in Perth. However, the tour to West Indies has started positively with Yadav picking up three wickets in the first innings of the tour match in Antigua against West Indies A, putting his hand up for consideration for the first Test starting on Thursday.
"I am playing red ball cricket after a break so the practice match has definitely helped me," Yadav said. "In terms of preparing for the Test series, I believe it is all about getting your rhythm going first and then the line and length. I have been working on that.
"The pitches are not too different from then and the wickets are on the slower side.
"My plan was simple – to maintain my rhythm and get my line and length going in this practice game, irrespective of however long I have to bowl. And I am glad I could achieve what I wanted."
With Ishant Sharma, Jasprit Bumrah and Mohammed Shami in the squad, Yadav knows it will be an uphill task to break into the playing XI. He believes though that the competition among the fast bowling group makes them better.
"The competition among the fast bowlers is exciting and challenging and makes you focus more on your own performances too. It is a healthy thing for the team because every bowler wants a long run in the side and the bench strength ensures we stay on our game at all times. We have to keep performing for the team."
While some of the regulars are being given a rest on this tour after a hectic summer with the IPL and the World Cup, Yadav is coming off a rest period and is happy that he could go back to the drawing board to work on ironing out the flaws from last season. According to the fast bowler, the major chunk of the issue is mostly in the mind and not on the field of play.
"The time off after the IPL helped me refresh my mind and I was also able to go back to Vidarbha and work with my coach," he said. "We spoke and worked on maintaining focus and a positive mindset through difficult times as well as my rhythm and fitness.
"Having mental clarity is extremely important and the time away has definitely helped. I have come back with a more positive mindset after working with Subroto Banerjee and the rest of the players."
Yadav has done what he could, now it is up to the team management to consider his claims.