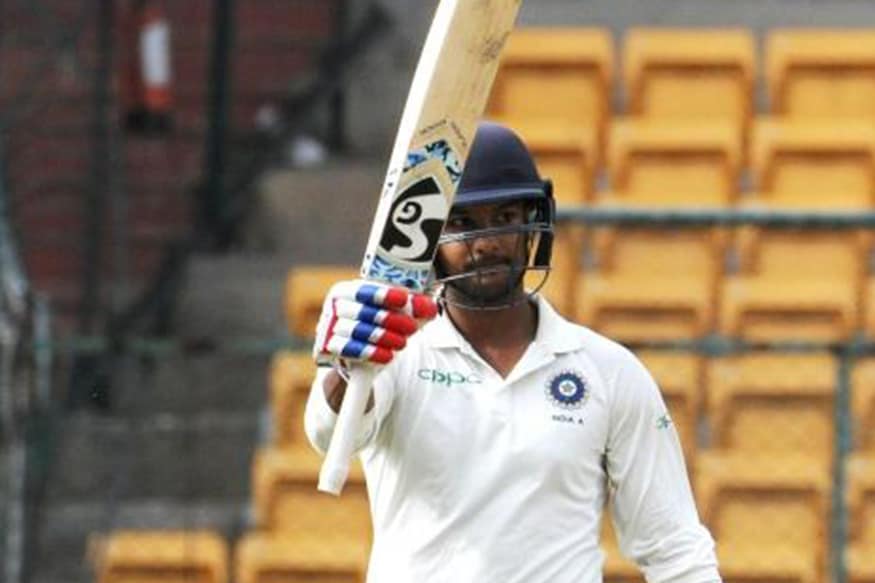 March, 2018: "Mayank Agarwal has now definitely got himself in the mix. I told him that he is now in the queue."
September, 2018: "He is just a step way and I'm sure in due course I'm sure he will get his recognition."
These were India's chief selector MSK Prasad's words on Agarwal's non-selection for the Nidahas Trophy and Asia Cup respectively. The voices calling for the Karnataka opener's selection in the national team kept getting louder, but the selectors kept resisting. Agarwal found himself out of the squad even when India sent a second-string squad for the Nidahas Trophy T20Is in Sri Lanka. He then saw Prithvi Shaw race past him to the Test squad in England. He wasn't there in the Asia Cup squad either.
Amid all this, Agarwal kept batting like a man possessed. Wherever he went, irrespective of the format or opposition. He scored so many runs that the selectors could no longer look past him. By the end of September, he took that one step, earning himself a place in the India squad for the home Tests against Windies. With the selectors looking beyond Shikhar Dhawan and M Vijay, Agarwal could well be on the flight to Australia later this year too.
It's almost unimaginable to accept that this is the same batsman who had a reputation of throwing away chances not too long ago. Prior to the previous Ranji Trophy season, Agarwal was known as a dasher who could get the quick 30s and 40s, but never really convert those into big ones. He entered the Ranji 2017-18 season with 1757 runs from 29 first-class games. He hadn't scored a ton in his first two years of first-class cricket. And then it all changed, and how!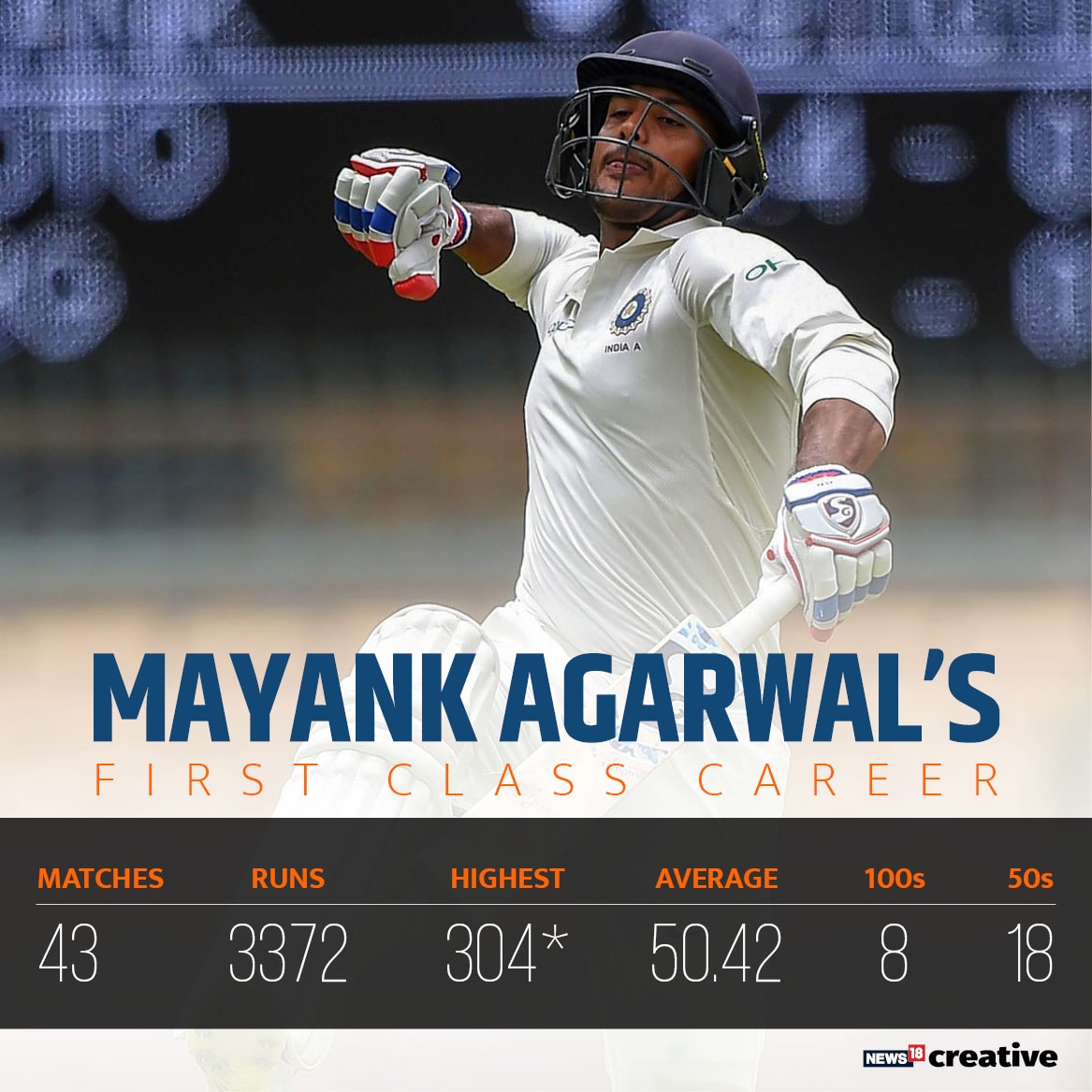 Since the start of the previous season, Agarwal has 1615 runs from 14 matches, with more centuries (6) than fifties (4). Since November 1 2017, he has scored more first-class runs (1584) than anyone else in the world. It includes 1160 runs in the previous Ranji Trophy at an incredible average of 105.45. Add to it 723 Vijay Hazare Trophy runs, and here was a batsman who was bull-dozing himself to national recognition like no other in recent times.
Interestingly, it all started with a pair. Agarwal scored just 31 in his first Ranji knock last season, and followed it up with two zeroes in the game against Hyderabad in Shimoga. Who knows, his place in the Karnataka XI might not have been assured had KL Rahul, who featured in the Shimoga game, been available for the next.
But Rahul had national duties to attend, and Agarwal's place wasn't in question. He ensured it would never be in doubt in his very next knock, smashing an unbeaten 304 against Maharashtra in Pune. It was the beginning of November, and also a new life for Agarwal.
"To be honest, I wasn't sad after the pair because all my team-mates supported me," Agarwal had told Wisden India last year. "If anything, I was happy with how much they backed me. Everyone ensured that the vibe around me was positive, and that reflected in how I batted thereafter. Actually, I could not have had a better thing happen to me in my life. I was working on letting go for some time and this was the perfect opportunity for me to truly experience it. I just let go and focussed on facing the next ball, and that's how the triple happened."
He didn't stop with the triple. By the end of November, he had scored a record 1033 runs in less than a month. The turnaround was an accumulation of all the hard-work he had put in through the previous two seasons. He worked on his skills and improved on his ability to bat time with his individual batting coach RX Murali. Agarwal also had Vipassana to turn to, to help with his mind-set.
And then of course, there was Rahul Dravid to teach the thin line between natural game and playing the situation.
"Rahul Dravid taught me that there's a fine line between playing the natural game, by that he means being rash, and playing according to the situation of the game. He told me that shot selection to the situation was integral to scoring. I think once I let go of that fear of failure, I was able to get into a good zone," he had said in the same interview.
"The other thing he spoke about was how I needed to find the switch-off button. He told me to manage my mental energies, and he also told me that I need to find my own way of doing it. I seem to have found a way and it seems to be working for now."
Although Agarwal seemed to be barging the door with his domestic performances, there was a minor setback in the IPL 2018. Playing for Kings XI Punjab, he made only 120 runs from 11 innings at an average of 12. Fairly or otherwise, the IPL has become a big benchmark for selection across formats, and Agarwal ran the risk of missing out.
But he overcame that in no time. He was back to business playing for India A, scoring two centuries in the tour of England. He followed it up with a double-ton against South Africa A at home, and also made a century and a fifty in the Quadrangular one-day series, also involving Australia A, last month.
As if that wasn't enough, he sealed the deal with a 90 in the two-day game for Board President's XI against the visiting Windies in Vadodara last week. That was the final brick in the selection door, which was by now broken to pieces.
"Very very happy, very excited, looking forward to now being a part of the Indian team," he told Hindustan Times.
"I will stick to things which are working for me, I will look to keep executing things which have given me success. I've always believed in working hard, something that I've always stuck to and then take it day by day."
He successfully took that one step to make it to the national side. Much bigger steps await him in the international arena.