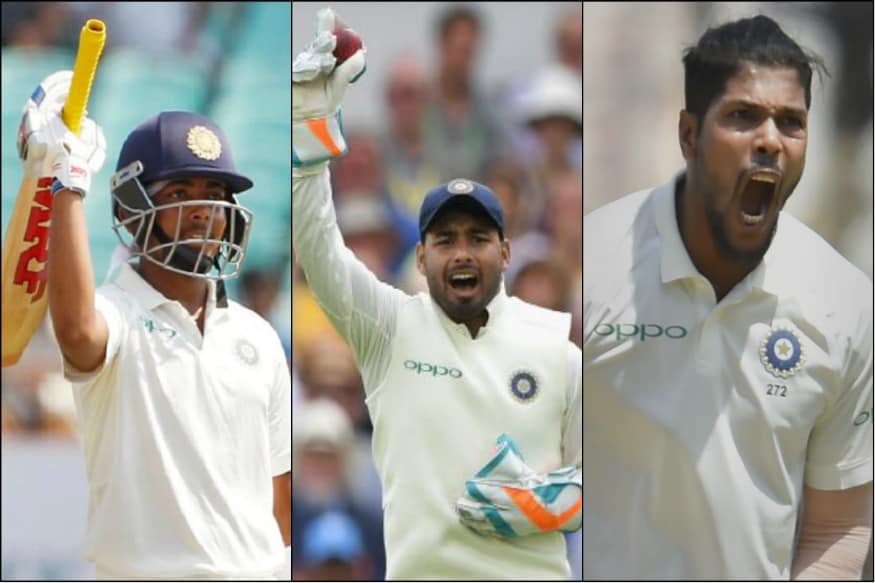 It was a two-match Test series which got over in just six days with Windies failing to show any kind of fight against a strong Indian team, who bounced back in style after a series loss in England. But as skipper Virat Kohli summed it up himself in the presentation - the result of the series was along expected lines - as India are usually a formidable opposition at home.
The team did blood in a few youngsters with teenager Prithvi Shaw all but sealing the opening spot for the Australia series. Umesh Yadav's performance showed that India's pace bowling reserves seem to be in fine health going ahead.
Here's Cricketnext report card of all the Indian players who featured in the series: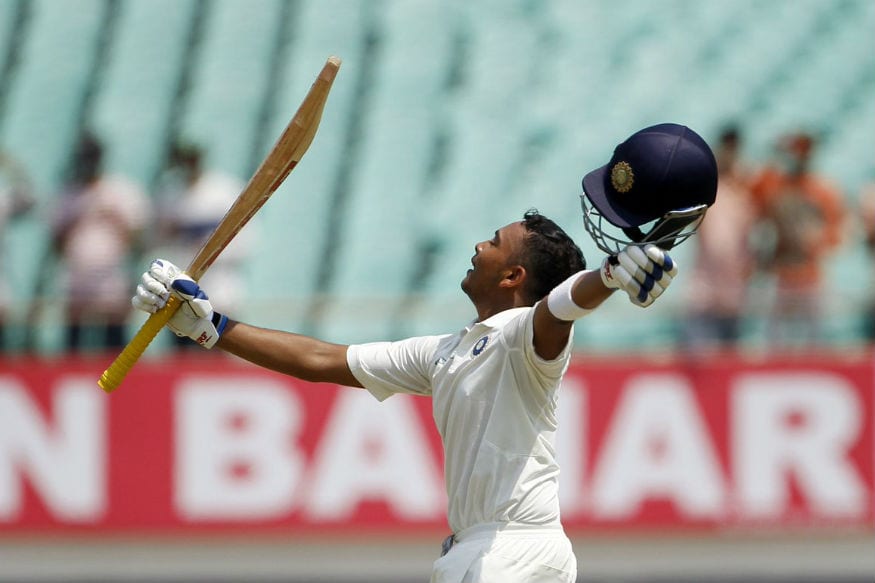 1. Prithvi Shaw - Rating: 10; Verdict: Excellent
Matches 2 | Runs 237 | Average 118.50
It was a dream debut for Shaw, who was also named man-of-the-series for his performances at the top of the order. India seem to have moved on from Shikhar Dhawan and Murali Vijay in Test cricket and it seems Shaw has secured one of the opening slots. Coach Ravi Shastri saw glimpses of Virender Sehwag, Sachin Tendulkar and Brian Lara in the 18-year-old. Shaw looked like he belonged to the big stage and his range of shots left everyone impressed. He scored a ton on debut in Rajkot and followed it up with an impressive 70 in Hyderabad. The signs so far have been excellent but tougher challenges lie ahead for him.
2. KL Rahul - Rating: 3; Verdict: Poor
Matches 2 | Runs 37 | Average 18.50
The curious case of KL Rahul continued for team India as the opener continued his go big or go home approach. A century in the final Test at Oval against England made everyone believe that Rahul was back at his best but his problems against the incoming deliveries continued to haunt him. His tendency to shuffle across made him a candidate for lbw and bowled. It is something he will have to sort out before the Australia tour otherwise his struggles might continue. The good thing is that he has got the backing of the team management and is likely to be the preferred choice as opener for at least the first couple of Tests but if he struggles again, India might well be forced to look past him for a long-term solution for the opening slot.
3. Cheteshwar Pujara - Rating: 7; Verdict: Good
Matches 2 | Runs 96 | Average 48.00
Pujara might well be cussing himself for missing a ton in the first game at Rajkot, where he was dismissed for 86. But the positive thing for India was the fact that he scored quickly and freely. In the second Test, he was dismissed for 10 after he edged one to the keeper but it wasn't a dismissal he would lose his sleep over. Impressive performances in England have restored Pujara's confidence and he might be hitting the form at the right time ahead of the big tour Down Under.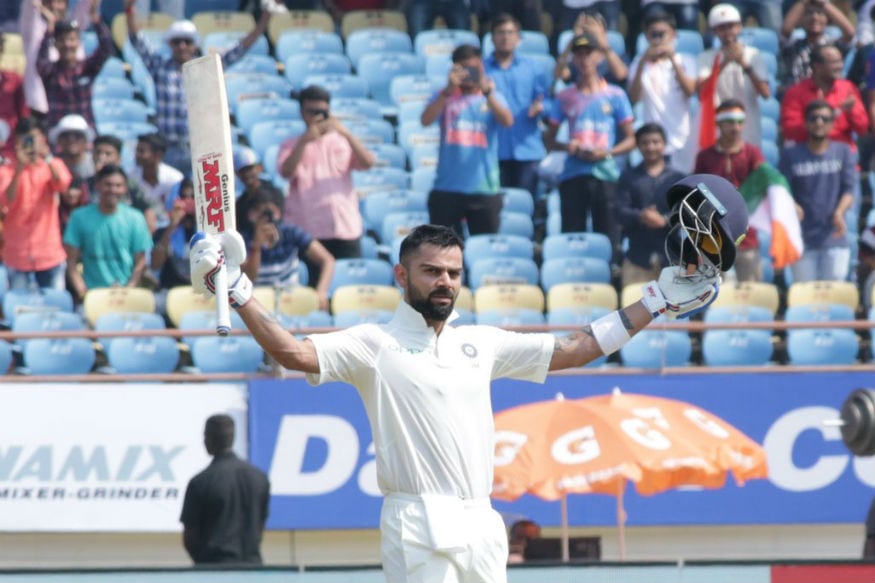 4. Virat Kohli - Rating 8; Verdict: Very Good
Matches 2 | Runs 184 | Average 92.00
Another series, another century for the captain. Kohli continued to be the ton machine as he hit his 24th Test hundred in Rajkot but this time it was a more of a  grinding knock as he took his time and made the Windies bowlers sweat it out. It seemed as if Kohli wanted to spend more time at the crease as he looked to play a long innings in the Rajkot Test. His captaincy also was spot on though he wasn't really put under the pump by the visitors. Kohli will now be looking to continue his form going into the ODI series.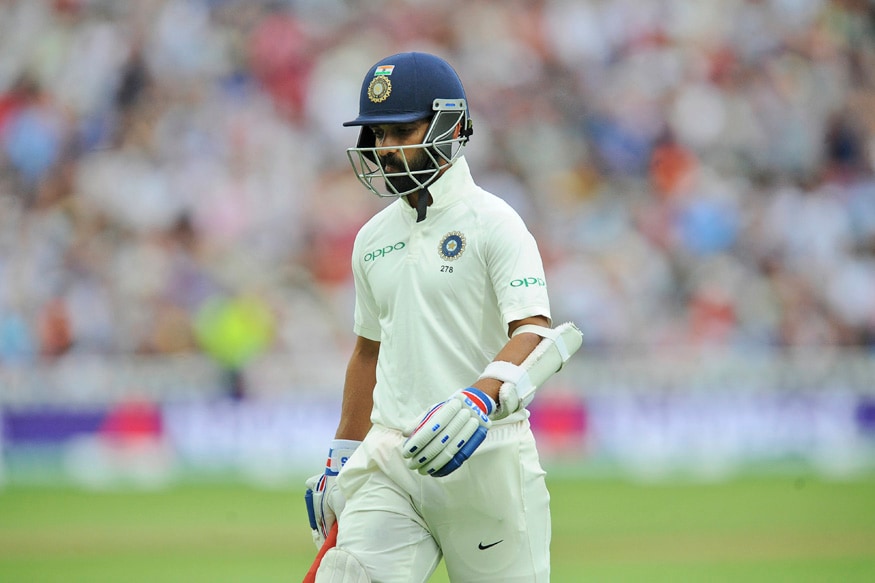 5. Ajinkya Rahane - Rating: 8; Verdict: Very Good
Matches 2 | Runs 121 | Average 60.50
The series came at a perfect time as far as Rahane is concerned but whether he has roared back into form is still a question and we will only find the answer to it in Australia. For now, his performances have been solid enough to seal him a spot in the team for the big tour. A patchy 42 in the first match which ended in a soft dismissal as he edged one to the keeper followed by a more assuring 92 in the second Test would have surely helped Rahane get back some confidence. His knock was important in the Hyderabad Test as India had lost wickets in a heap and he built a solid partnership with young Rishabh Pant to guide India out of the woods. Rahane's body language though still didn't look as assured as it usually does and he looks like someone who needs backing from the team management. The Test series in Australia is likely to be an important one as far as his career is concerned.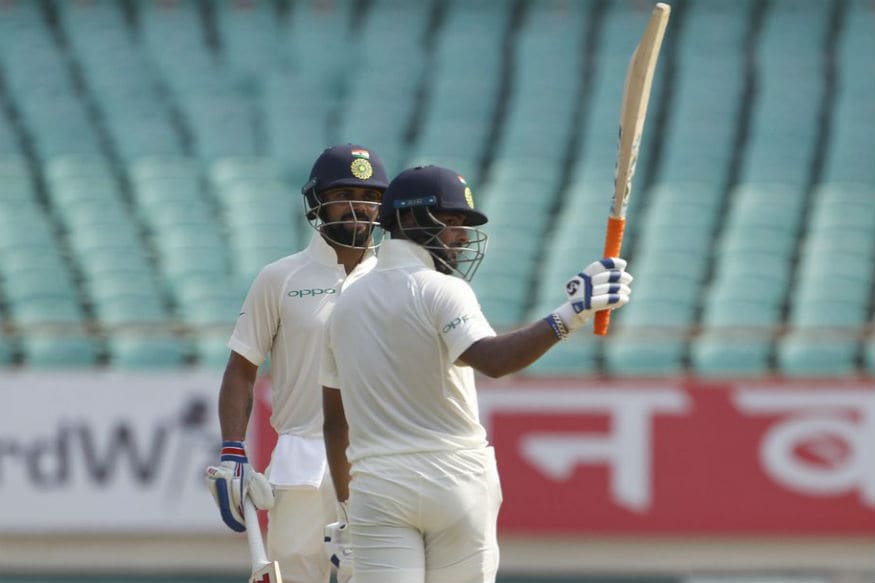 6. Rishabh Pant - Rating: 10; Verdict: Excellent
Matches 2 | Runs 184 | Average 92.00
One of the biggest positives for India in the series was the performance of Pant - both behind the stumps and with the bat. His aggressive style is known to everyone and he displayed it in Rajkot but the innings in Hyderabad, where the team was in a bit of trouble will be more reassuring for the fans and team management. Pant took his time and tackled the short ball well. He looked assured behind the stumps after a couple of nightmare outings in England. He still remains a work in progress but if Pant continues to improve his graph, India might well be looking at a solid wicket-keeper batsman for the next decade in all formats.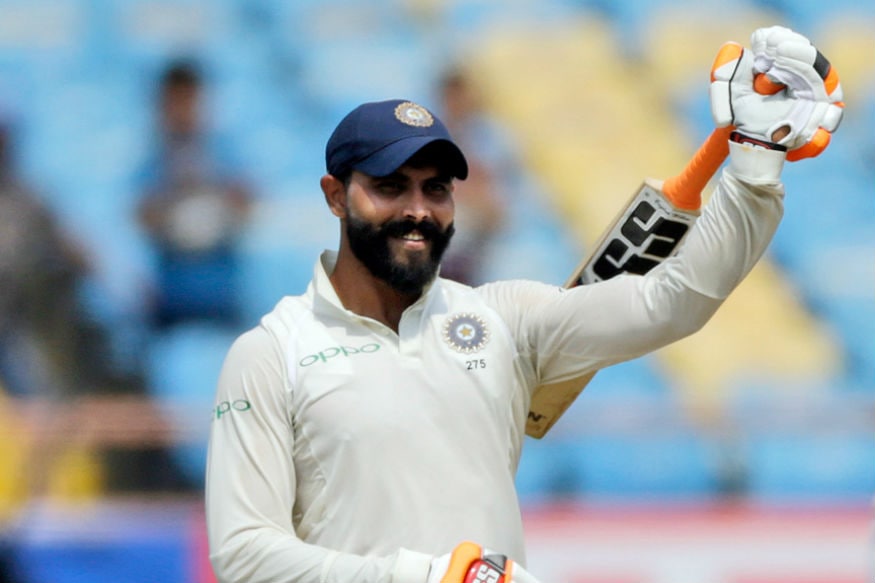 7. Ravindra Jadeja - Rating: 9; Verdict: Excellent
Matches 2 | Runs 100 |Wickets 7
Jadeja's bowling performance was not a surprise at all given how consistent he usually is in Indian conditions but it was the runs he scored while batting which will please the team management. The all-rounder scored his maiden Test ton in Rajkot which was nothing less than what he deserved. Given Ashwin's disappointing performances overseas, Jadeja might also stake a claim in the side as the No. 1 spinner who can score handy runs down the order. He can also grind it out if required and is more than capable of batting with the tail.
8. Ravichandran Ashwin - Rating: 7; Verdict: Good
Matches 2 | Wickets 9
Again Ashwin didn't have much to do in the series and was reliable as usual. Windies batsmen didn't have much idea on how to tackle the carrom ball and the off-spinner managed to pick nine wickets in the series, including a best of 6/108. He also scored a valuable 35 with the bat in first innings in Hyderabad, which helped India take a handy first innings lead. But even Ashwin will admit, that this series was an easy day at work for the ace spinner.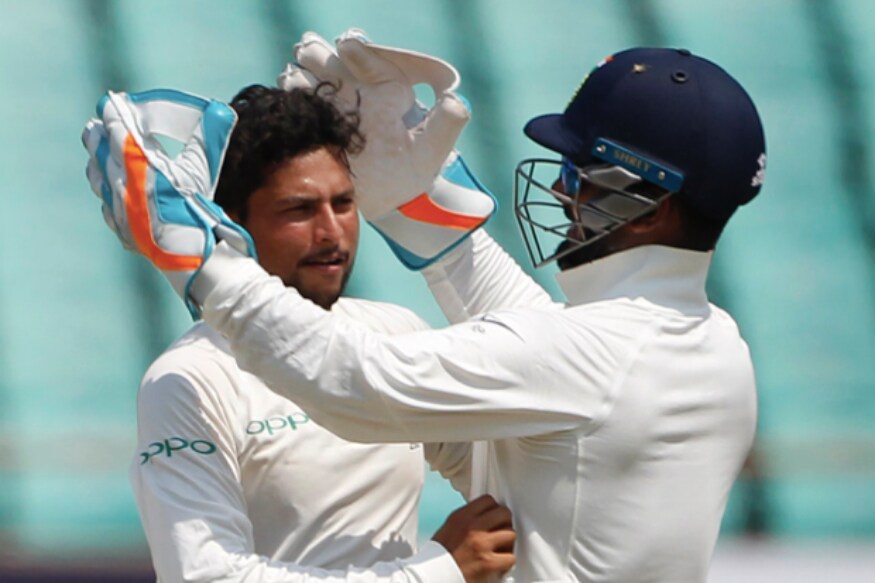 9. Kuldeep Yadav - Rating: 7; Verdict: Good
Matches 2 | Wickets 10
Kuldeep can be a difficult bowler to pick if you haven't played him before and Windies found that out in a tough way as they struggled against the left-arm wrist-spinner. He registered his career best figures of 6/119 in the Rajkot Test and the series will also help him gain some valuable red-ball experience. He is likely to stay in the squad but looks highly unlikely to displace either Jadeja or Ashwin as the No. 1 spinner in the Test team.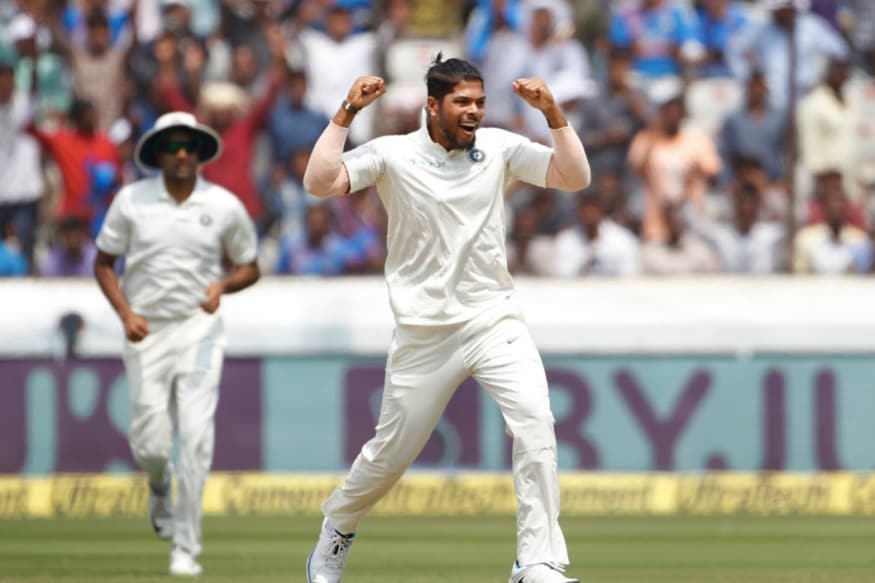 10. Umesh Yadav - Rating: 10; Verdict: Excellent
Matches 2 | Wickets 11
It's not often that you see a fast bowler emerge as the highest wicket-taker in a series in India but Umesh managed to do that as he bowled with pace and got the ball to swing. He disturbed the furniture quite a few times and the fact that he only played one Test in England shows just how deep India's fast bowling reserves run at the moment. His performances will give the team management a good headache going into Australia and if needed, India can go in with a five-man pace attack. If not, Umesh will certainly be hoping that his performance here will merit him a spot in the playing XI down under.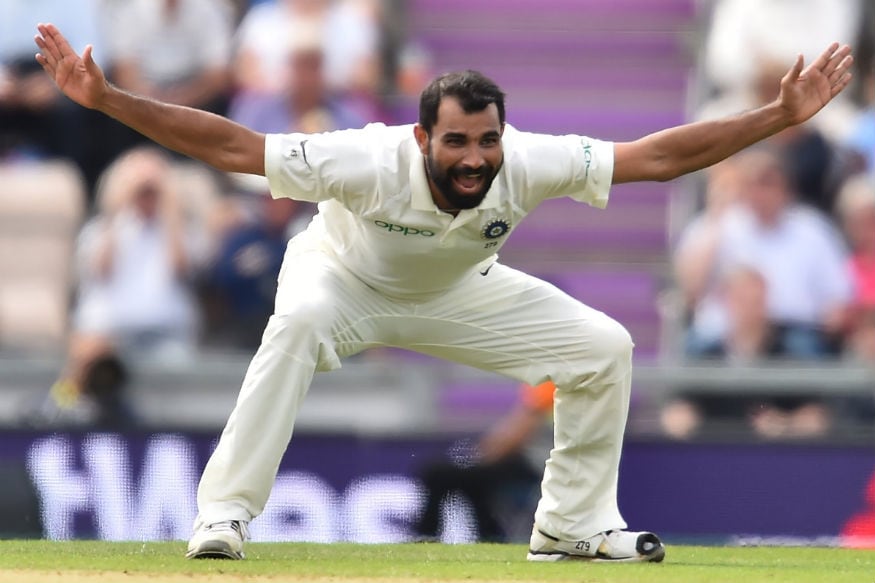 11. Mohammad Shami - Rating: 7; Verdict: Good
Matches 1 | Wickets 2
The fast bowler played only one game and bowled a total of 12 overs in the match. He was impressive with the new ball in the first innings in Rajkot, as he picked up two early wickets to turn the momentum in India's favour. He was rightly rested in the second game for Shardul Thakur - but an unfortunate injury to Thakur meant he could bowl only 10 balls in the match
*Rating chart: Very poor 0-1, Poor 2-4, Average 5-6, Good 7, Very good 8-9, Excellent 10.