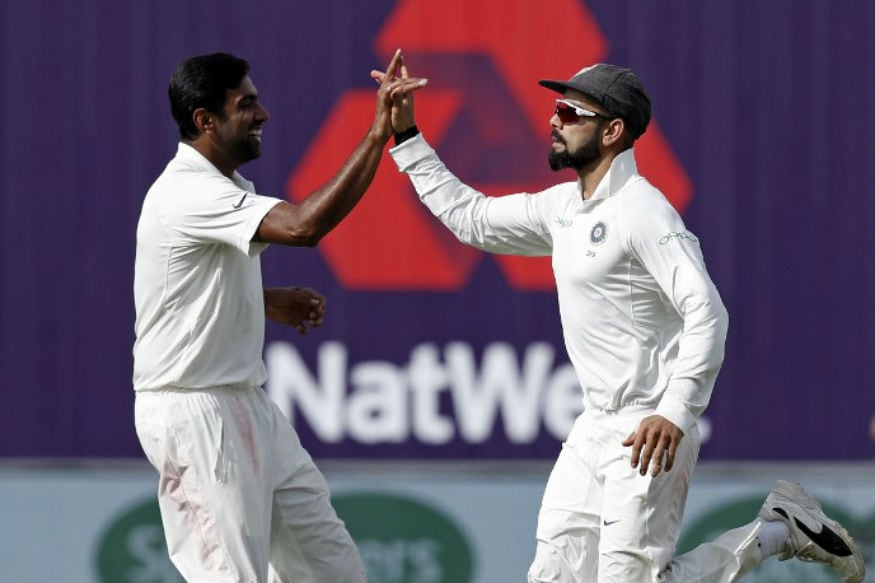 After making a key contribution to India's win at Rajkot, off-spinner Ravichandran Ashwin said he was surprised at the sheer amount of "high risk" shots played by the Windies batsmen, especially in the second innings. After being asked to follow on, the Windies batsmen folded up for just 196 in their second innings, batting for just 50.5 overs, with India's three spinners sharing the ten wickets to fall between them.
"I generally believe that in the second innings, the teams put up a better fight and there are a couple of partnerships usually," Ashwin said. "This wicket was slightly better, it still is, hence I would say I was surprised with the amount of attacking shots, the high risk shots that were played against the spinners. Maybe it was their strategy against the spinners but it clearly didn't work this time."
Although India won the match in under three days, Ashwin wasn't pleased with the SG ball that is being used for Test cricket in India.
"It used to be top-notch, the seam used to stand up strong even after 70-80 overs. It's not the same anymore," he explained, adding he prefers Kookaburra red ball along with the Duke's ball.
Having missed the final Test in England with an injury, Ashwin was pleased with his own effort in the game, taking a match haul of six wickets, adding that he was focusing on getting his rhythm back after the injury break.
"I wanted to get my drift back, my rhythm back as it's difficult to come back after an injury," he said. "I was a bit apprehensive yesterday, feeling a lot better today. I had a good stint at NCA and before that in England."
Captain Virat Kohli, who won his 14th Home Test from just 20 matches in-charge, was all praise for the "clinical performance" the players put in, adding that he was especially happy for young Prithvi Shaw, who scored a debut hundred and was named man of the match and Ravindra Jadeja, who scored his first Test ton. He also complimented the bowlers for their efforts over the two Windies innings.
"I know the kind of quality we have and knew we will dominate in these conditions," Kohli said. "Guys understand how to play in these conditions and they were clinical.
"The way Prithvi dominated on debut was outstanding to see. Easy conditions or not, you still have to go out there and back yourself to dominate. The guy showed he's different quality, which is why he got a chance so quickly. He just grabbed the opportunity with both hands. Jaddu has scored important runs for us in the past. We believe he can change games for us and have match winning contributions with both bat and ball, he's electrifying in the field anyway.
"If you see the first innings, the way Shami and Umesh ran in to bowl was really good to see on a pitch that's not giving you much. Shami came in and bowled the way only he can. Spinners are clinical in these conditions anyway. Kuldeep was outstanding in the second innings,  Ashwin in the first, Jaddu was consistent as always. Over rates had to do a bit with the umpires who were pushing us, not allowing us to drink water. It was difficult for the guys to play without water for 40-45 minutes."
For the Windies, stand-in-captain Kraigg Brathwaite, admitted his team were outplayed in every department, saying he hoped for a better show when the teams clash again in Hyderabad next week.
"I think the batters we have are fully capable of doing the job," he said. "We need two or three big partnerships to set it up. What we said in our meeting is to stick to plans, positive in defence and positive in attack. We didn't get the results."