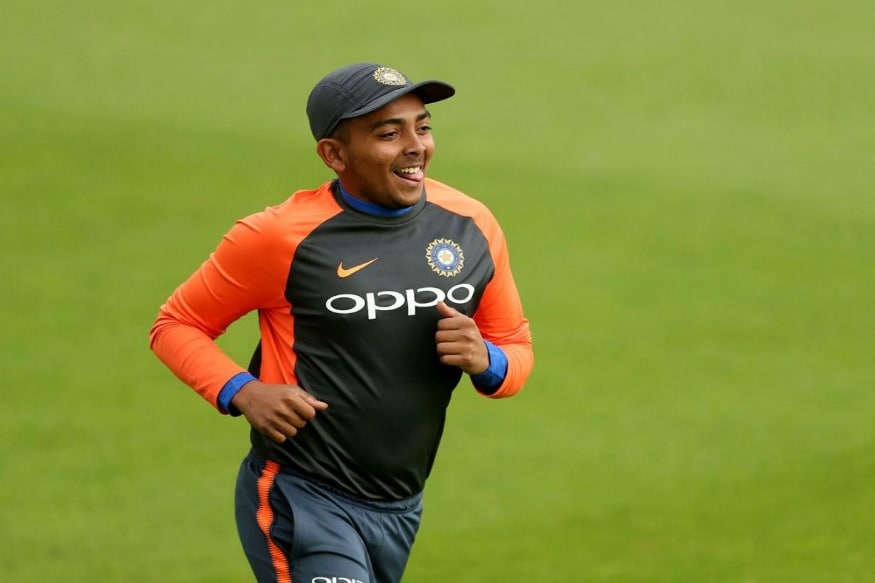 Every time I am in Mumbai I try to meet someone from the cricketing fraternity. The city is after all the cradle of Indian cricket. The late Madhav Mantri, Madhav Apte, Vasu Paranjape and Vasant Raiji among others have regaled me with treasure trove of anecdotes, but my most adventurous experience so far has been chasing a boy in December 2013 who had turned 14 only a month back and hit 546 for Rizvi Springfield High School against St. Francis D'Assisi School in a Harris Shield match – the highest score by an Indian in minor cricket – only a few days back.
There was already a lot of talk about this teenager in the local circles. A few days before that mammoth knock he had scored a century for Parel Sporting Club against Muslim United Sports Club in a Division A Dr. HD Kanga League match – that holy grail of Mumbai cricket. Not that other teenagers were not making big runs around that time, but the support network around this lad stood out. Everyone in his close circle was so protective about him that there was already an air of mystique about him. They worked tirelessly to keep him unaffected by the white noise and any potential threat even as he was starting to captain Mumbai Under-16.
Hence it is not surprising that Prithvi Shaw, who at 18 years and 329 days became India's 293rd Test cricketer when he made his debut against Windies in Rajkot, has bypassed many other potentials from the maidaans of Mumbai to reach where he has so fast.
I was in Mumbai a few weeks after Prithvi made national headlines for the first time. The idea was to do a big picture story on the upcoming talents from the Mumbai school of batting: Sarfaraz Khan, Armaan Jaffer and Prithvi – all products of Rizvi (note: Shreyas Iyer would leapfrog all of them in a year's time, but he was still not in the limelight then).
Raju Pathak, the coach of Rizvi who had a role to play in the trio's early development, described Prithvi to be "naturally talented" and "God gifted" when I met him to get a perspective on the trio.
"I had not seen Prithvi when he was a kid. Someone in Virar (the suburb in Mumbai where Prithvi used to live before shifting to Bandra) first brought him to my notice," Pathak remembered. "People said he is talented, but when I saw a kid so small I did not believe. When he came to the ground for the first time, I asked him to pad up and go to the junior nets. But he immediately said that he wanted to bat at one level up. I insisted that he batted for three-four balls in the junior nets, and then I put him in the Under-16 nets. The way he played cleared all my confusion."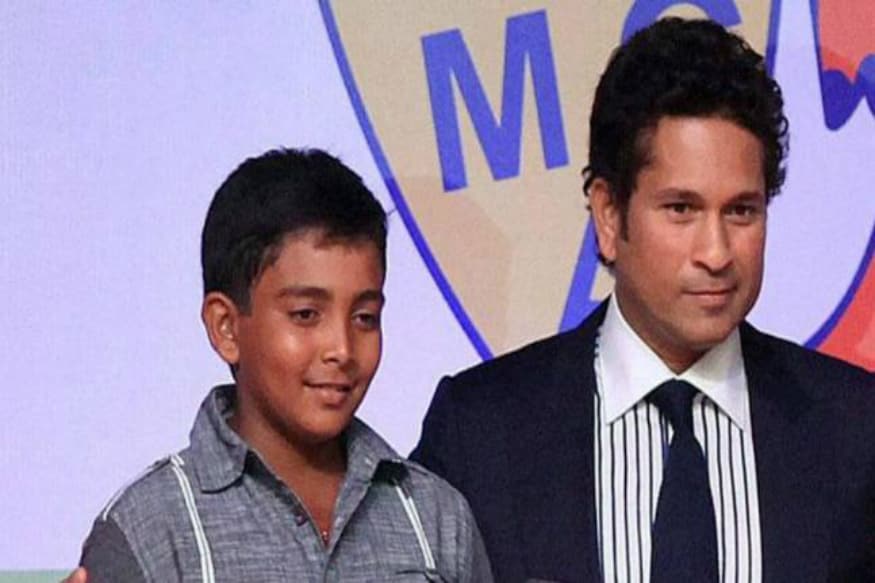 Pathak's assessment of his youngest ward spiked my interest in Shaw further. The only issue was that his calendar was packed with Mumbai commitment. Pankaj Shaw, Prithvi's father, needed a lot of persuasion before finally agreeing to meet me.
I was asked to wait outside the church in Vakola where Pankaj and Prithvi would meet me the evening before the teenager left for Baroda for Mumbai's second Under-16 Vijay Merchant Trophy match. Pankaj did keep his word and turned up at the scheduled time, but Prithvi was not with him.
Irritated, I demanded an explanation. Pankaj must have faced this situation many times by then, as his cool demeanour to my probing question suggested. "After that innings, the media attention has disturbed him a little," Pankaj told. "He is still a kid and doesn't understand so much about all this hype. I tell him to stay grounded. He has tuitions to attend in the evening and has to sleep by 11pm, so I could not get him."
My continuous request to visit their house to spend a few minutes with Prithvi was ignored, even as Pankaj spent the next hour sitting outside a sugarcane juice shop answering all my questions as earnestly as he could. He shared details of the difficult times after his wife passed away when Prithvi was a toddler, the daily commute from Virar in the early years, and Prithvi's motivation to score runs: chicken manchow soup, chicken fried rice and chicken lollypop. He spoke in length how two seasons in England as a part of an exchange programme had boosted Prithvi's confidence. He told me Prithvi spent his free time watching the popular television series Tarak Mehta ka Oolta Chasma and that he is perceived to be "naughty" who loves playing pranks. I got to know that the father and son pray at the Hanuman and Sai Baba temple every Saturday.
All lovely titbits for a wonderful story, but with every passing minute I was getting edgy. I had met Jaffer and his family at their home, and Sarfaraz's father. I was desperate to meet Prithvi to add depth to my story before my flight to Bangalore the next evening. Before we departed, Pankaj, perhaps as a way to escape my constant nagging, asked me to come to Air India Ground in Santa Cruz the next day where Prithvi usually practices in the morning. He asked me to give him a call before I made plans for the day. It gave me hope. I knew time was going to be at premium as Prithvi had an afternoon flight, but I convinced myself that even a ten-minute interaction would suffice my requirements.
When I tried reaching Pankaj the next morning, his mobile phone was not reachable. After trying for an hour, I took a train from Matunga Road and reached the ground. Prithvi was nowhere to be seen, but I was told by a couple of people there that I could try reaching Sanjay Potnis, the Shiv Sena politician who had taken Prithvi under his wing and provided accommodation for him and Pankaj in Bandra. Potnis had just left the ground after the morning nets, and I was lucky to get hold of one of his aides. A phone call later, I was sitting behind the aide's bike on my way to Potnis's house.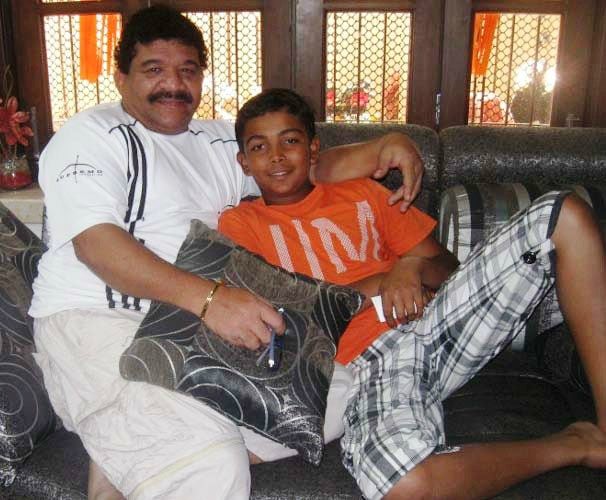 The moustached politician was warm in his greeting, and asked me: "How can I help you?" When I explained him my situation, he calmed me down and asked me to take a seat in his living room. "I personally monitor Prithvi's day's schedule. What is his kind of friend circle, with whom he meets, I keep an eye on that. I don't think those who are engaged with me should go in the wrong route."
Potnis picked up the phone, and magically Prithvi appeared in front of me after a few minutes. Wearing an orange t-shirt with IIM written on it and white check shorts, the 14-year-old looked his age. Potnis introduced me to Prithvi as a cricket journalist from Bangalore, and in his own way gave him the permission to feel comfortable around me. I was thrilled, but held on to my excitement till the job was done.
Prithvi spoke in admiration of "Sanjay kaka" and how he keeps pushing him to achieve bigger goals with timely gifts. He spoke about the inputs that Sachin Tendulkar, Wasim Jaffer and Ajinkya Rahane among others have given him to improve his game. He said that mathematics was his favourite subject because "it helps me calculate my scores, average and strike-rate."
Prithvi was not living in a bubble. He realised that he was a work in progress. "There are a lot of areas to improve. I am not a finished product. I still have to learn many shots and skills. If I was a complete product, I would never get out."
He signified the importance of competition and the need to be attacking in his style of play to rise through the ranks. We spoke on various other matters over plates of snacks.
Finally, it was time to leave. Prithvi had to pack his luggage and leave for the airport. I made Potnis and Prithvi hug each other and sit on the sofa for a picture which was carried as the lead image for a story titled 'Sarfaraz, Armaan, Prithvi and the cauldron of Mumbai cricket' for Wisden India.
Before the start of the 2013-14 season, Prithvi had been little upset that he did not have big runs like Sarfaraz and Armaan to show. At that time Pathak's advice to him was: "This season is your chance. If you stay at the wicket, you too can hit."
As fate would have it, Prithvi, the youngest of the trio and who travelled the farthest in his initial years, has gone ahead in the race. It was worth chasing him all those years back.
(Sidhanta Patnaik has reported on six ICC men's and women's tournaments. He is the co-author of The Fire Burns Blue - A history of women's cricket in India. @sidhpat)