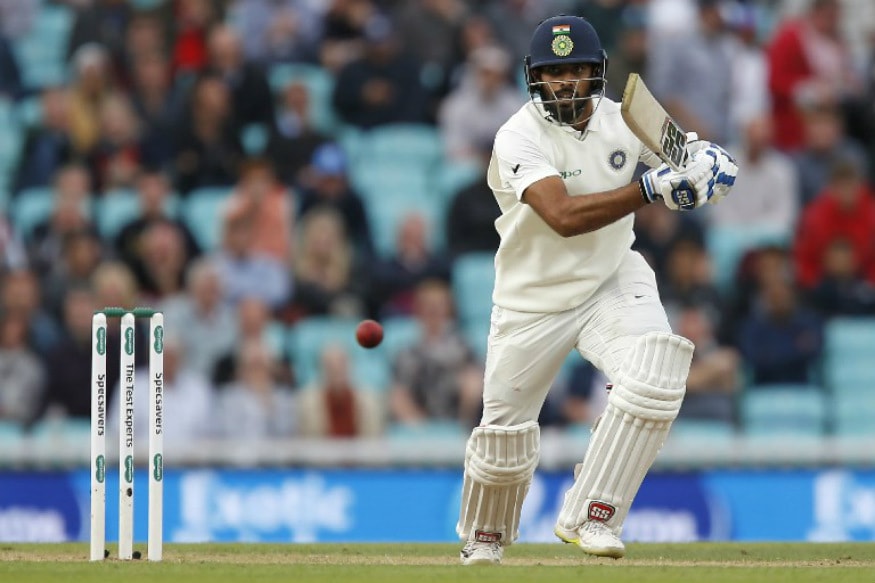 India thrashed West Indies by a massive 257 runs in the second Test at Jamaica to complete a 2-0 series win. Among the stars of the Test series was Hanuma Vihari who scored 93 in the first innings of the opening Test and eventually got his maiden century in the second Test at Sabina Park.
The 25-year-old walked into bat at number 6 and scored 111 and along with Ishant Sharma put on 112-runs for the 8th wicket which helped India post 416 in the first innings in Jamaica.
Vihari, who dedicated the century to his late father, went onto score an unbeaten 53 in the second innings that helped India seal the series.
For all his good work with the bat, Hanuma Vihari also credited coach Ravi Shastri for it.
I relish playing in pressure situations - @Hanumavihari tells @coach_rsridhar

India's fielding coach has known Vihari for a decade and a half. A heartfelt conversation between the two post India's 2-0 series win - by @28anand

Full interview 📹📹https://t.co/Wau7sV2GXk #WIvIND pic.twitter.com/ejFx6rBBSz

— BCCI (@BCCI) September 3, 2019
After the second Test, Vihari spoke to fielding coach R Sridhar for BCCI.tv and said that Shastri had been instrumental in helping him with technical input.
"He was talking about flexing my knees a little bit. I was little upright in the first innings and that I could try out flexing my knees a little bit so that I could move my feet both on the front foot and the back foot. It worked pretty well. You can see the score reflect itself. So a lot of credit should go to him," Vihari said.
In three innings on the West Indies tour, Vihari walked in to bat when India were 93 for 4, 187 for 4 and 164 for 4 but the pressure situation did not affect Vihari as the batsman said he enjoyed such challenging circumstances.
"I relish batting under pressure because that's a challenge that you have to accept as a batsman. Those are situations that bring the best out of me as a player. I try to focus on what the situation is and have a certain game plan for it."