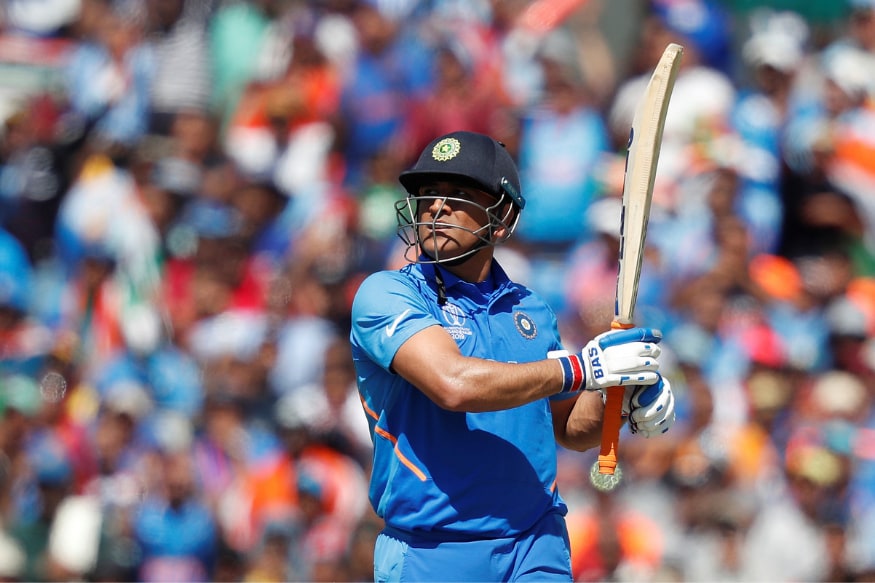 After India registered a thumping 125-run victory over West Indies in their ICC World Cup 2019 group stage match, Indian skipper Virat Kohli was all praise for the innings which MS Dhoni played to get them to a score of 268/7 on a slow pitch in the first innings.
Dhoni, who has been criticized earlier in this tournament for starting off slow and not capitalizing on his start, made 56 off 61 balls which included two sixes and a boundary in the last over to push the Indian score forward.
"Dhoni knows exactly what he wants to do in the middle. When he has an off day here and there, everyone gets up and starts talking." Kohli said.
"But what we have always maintained in the team is backing him. He has won us so many games. The best thing about having someone like him is when you need those extra 15-20 runs, he knows exactly how to get them with the tail. Keeping strike in the end and finishing off with two big sixes was something which gave us a lot of boost as a team.
"We were looking at 250 but we got close to 270 because he was out in the middle. Hardik was there as well of course, but Dhoni's experience, 8 out of 10 times has come good for us. He's always been that way, to play calculated cricket is Dhoni's strength. He's a legend of the game. We all know that. He's doing a tremendous job for us, just hope he can continue."
Kohli also addressed the issue of the Indian batting not coming good in the last two matches, but lauded the team's mentality and attitude in other aspects of the game.
"Last two games, things haven't gone like we thought they would, looking at the first few games that we played. These haven't been massive scoring games. But we've found ways of winning. Intensity has been the standout thing for me. When you ask the boys to stop 15 more in the field, they're stopping 20.
"Bodies on the line, showing the desperation to win, the opposition also feels like, this team is here to win and not just compete. Mindset really matters, and there is a lot of self-belief in the team right now. We feel we can win from any situation. Nothing is impossible."
With the win, India have all but sealed their place in the semi-final of the World Cup. A win in their next match would confirm a spot, and Kohli said that even though they became the number 1 ODI side in the world after their win in the last game, they have been playing like that for quite some time.
"I can't complain, we just became no. 1 yesterday as far as rankings are concerned, to be honest, we are playing that way for a while, need to continue that way. Things haven't gone our way with the bat in the last two games, but we have still done well to win, that's being the most pleasing thing.
Lastly, being adjudged man of the match, Kohli also said he was pleased with his own contribution, and backed his style of playing which included aggressive running between the wickets and playing risk-free cricket.
"That's my game plan, I look to play in my own way, happy to take the ones and twos which I think is a big factor in ODI cricket, around 70% of my runs come in this way. On two difficult pitches (in the last two games), I'm happy with my contribution and look forward to doing more of the same in the future."​