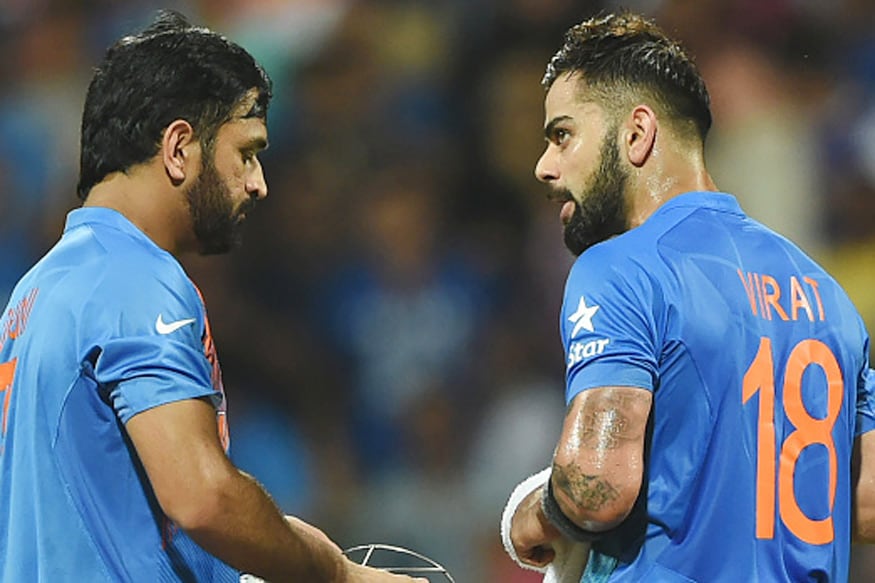 Skipper Virat Kohli has questioned some of the shot selection by the Indian batsmen after West Indies edged out India by 11 runs in the fourth ODI at Antigua on Sunday. With this victory, the hosts have kept the series alive as a win in the last ODI for them will level the five match series (first ODI was washed out).
Indian bowlers once again produced a stunning performance and restricted West Indies for a modest 189/9 in their designated 50 overs. But it was their batting, which failed to shine on the day and couldn't get India over the line.
Skipper Kohli lauded the India bowlers for their show but at the same time expressed his displeasure regarding the way batsmen gave away their wickets.
Also Read: West Indies Beat India in a Nail-Biter to Stay Alive in the Series
"We bowled really well to restrict them to 189," Kohli was quoted as saying by ESPNCricinfo after the match.
"Our shot selection wasn't up to the mark, losing crucial wickets at crucial stages. You've got to keep up the momentum through the game. Credit to the West Indies bowlers, they created those dot balls that induced those mistakes," the India skipper said.
Kohli also praised West Indies skipper Jason Holder, who finished the innings with a five wicket hauld and played a pivotal role in making the series 1-2.
"Credit to the West Indies bowlers, they created those dot balls that induced those mistakes. We faltered with the bat and that can happen in this game. We just have to put this behind us and come back fresh for the next game," Virat Kohli said.
Holder registered career best figures of 5-27 as West Indies defeated India by 11 runs and stayed alive in the five match One Day series.
Also Read: MS Dhoni Beats Sourav Ganguly to Top List of Slowest ODI Fifties for India
India lost in-form Shikhar Dhawan (5), captain Virat Kohli (3) and Dinesh Karthik (2) cheaply after restricting West Indies to a modest 189 for nine.
But Ajinkya Rahane and MS Dhoni then came together and stitched a 54-run partnership together. It was a rather slow partnership, and took them 18.1 overs to make 54-runs.
Dhoni played a rather slow innings, making 54 off 114 balls. He was dismissed on the last ball off the 49th over, with Williams accounting for the former India captain.
India never really got going, and seemed to be behind the eight-ball throughout the chase. But it never looked as if they were out of the game, with Dhoni almost staying till the end.
Pandya scored 20 runs and Jadhav 10 as the batsmen struggled to get runs on what was a slow and a sluggish pitch.
Earlier, all-rounder Hardik Pandya (3/40) and chinaman bowler Kuldeep Yadav (2/31) yet again proved very effective in the middle overs while Umesh Yadav (3/36) scalped three batsmen later on in India's dominating bowling show to restrict Windies for 189.