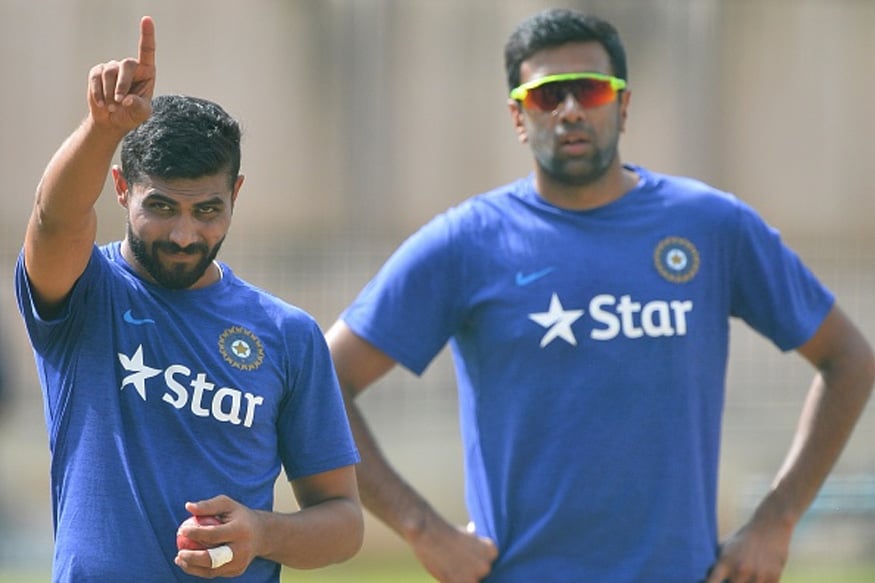 There has been much debate over the inclusion of Ravindra Jadeja over R Ashwin for the first Test against the West Indies at Antigua which marked the beginning of the World Test Championship for India.
While R Ashwin is amongst the greatest spinners in Test cricket history, his form has marginally dipped in the last couple of years. Jadeja, on the other hand, has significantly improved his returns in this time period.
We compare the two spinners on some important parameters and analyse the rationale behind picking Jadeja as India's lead spinner at North Sound.
JADEJA - BETTER BOWLING AVERAGE AND MORE RESTRICTIVE
Ashwin is the fourth-highest wicket-taker for India in Tests with 342 wickets in just 65 matches at an incredible average of 25.43 and strike rate of 53.7.
While Ashwin has been a sensational wicket-taker for India - as his strike rate and frequency of five-wicket (26) and ten-wicket hauls (7) indicate, he, comparatively, concedes more runs for every wicket he takes in Test cricket.
Jadeja has a bowling average of 23.86 and has taken 193 wickets in 42 Tests. This also explains his phenomenal economy rate of 2.38 – the best for any bowler in the world (min. 50 wickets) since his debut in December, 2012. That is how difficult it has been for batsmen to score off Jadeja. Ashwin has a good economy too but is a few decimal points below Jadeja at 2.84.
JADEJA THE IN-FORM BOWLER
Ashwin and Jadeja have been the two highest wicket takers for India since 2017. But while the off-spinner has taken 94 wickets in 21 Tests at 26.69 at a strike rate of 60, Jadeja has picked 82 scalps in 17 Tests at just 23.58 at a rate of 55.1. The left-armer has 3 five-wicket hauls in lesser number of matches in this time-frame as compared to Ashwin who has 2.
Jadeja has also been more restrictive conceding at 2.56 runs per over as compared to Ashwin's 2.66.
So, not only has Jadeja been more restrictive and miserly with his wickets but he is also a greater strike bowler for India in this period.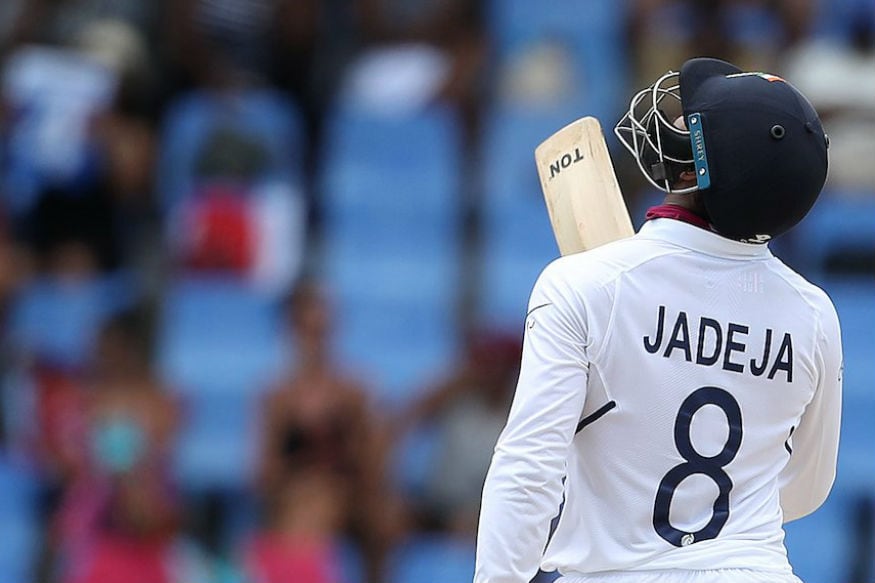 Ashwin averaged 27.58 in 2017 and 25.36 in 2018. In comparison, Jadeja averaged 23.05 in 2017 and 22.32 in 2018.
Both Ashwin and Jadeja have picked five or more wickets in 11 matches – but the off-spinner has played 4 more matches overall in this period.
CONTRIBUTION IN WINNING MATCHES AND RECORD AGAINST MIDDLE-ORDER
Jadeja's average in winning matches (19.37) is marginally better than Ashwin's (19.74). Since 2017, even his strike rate (44.5) is significantly higher than Ashwin's (50.8) in victorious matches for India.
With India's fast bowlers doing a fine job with the new ball the opposition middle order is often exposed to the two Indian spinners. This is where Jadeja has scored over Ashwin in recent times. Since 2017, Jadeja averages 13.57 against number 4, 25.1 against number 5 and 26.54 against number 6 batsmen. The corresponding averages for Ashwin are 30.85, 40.83 and 35.33 – this has been a huge differentiating factor between the two bowlers.
Jadeja has been a wicket-taker and a tormentor of the opposition middle-order while Ashwin has played a more restrictive role in the last couple of years.
RECORD AGAINST WEST INDIES AND BATTING FORM
Ashwin has, undoubtedly, a stellar record against the West Indies – 60 wickets in 11 Tests at 21.85 apiece at a strike rate of 43.6.
He was also the leading wicket-taker and the Player of the Series when India toured the Caribbean in 2016. Not only did he pick 17 wickets but also scored 235 runs at an average of 58.75 including two hundreds.
But Ashwin's overall batting form has dipped remarkably since 2017 – he has an average of just 18.79 in this period with just one fifty in 31 innings!
Jadeja, meanwhile, has shifted a gear or two and averages 46.33 since 2017 including 7 fifties and one hundred (his only Test hundred against the West Indies at Rajkot in 2018) in just 23 innings.
The argument of having a better record against left-handed batsmen can also not be made to make a case for Ashwin. The off-spinner averages 22.58 against left-handed batsmen as compared to Jadeja's 25.46. But the West Indies current Test XI has just 3 left-handers in the top 7 and 4 in the whole XI.
On the other hand, Jadeja's case is made stronger as his record against right-handers is marginally better (as expected as he spins the ball away from the right-hander) than Ashwin's. Jadeja has an average of 21.87 against right-handers compared to Ashwin's 22.11.
Jadeja has already justified his selection with a crucial and invaluable 58 – the second-highest score of the Indian innings – batting at number 8 – putting 90 with the tail in the first innings at Antigua.
And batting his not even his stronger suit!