After a lacklustre show in the two-match Test series, the Windies gave a better account of themselves in the ODIs, but fell short against a power-packed Indian unit to lose the series 3-1. Now the caravan moves to the three-match T20I series, the first of which will be played in Kolkata on Sunday.

The Windies are renowned for their T20 prowess: they are the only team to win the World T20 twice and the likes of Chris Gayle, Sunil Narine and Dwayne Bravo are among the greatest T20 players of all time. None of those three, however, feature in the squad for their three-match T20I series against India but it is guaranteed to be no less exciting with the next crop of Caribbean's hottest T20 talent already up and ready. Let's take a look at some of the names from the T20I squad that are primed to make a mark in these three games coming up.

Shimron Hetmyer [T20 Record - M: 15 | R: 447 | S/R: 147.52 | 50s: 2 | 100s: 1]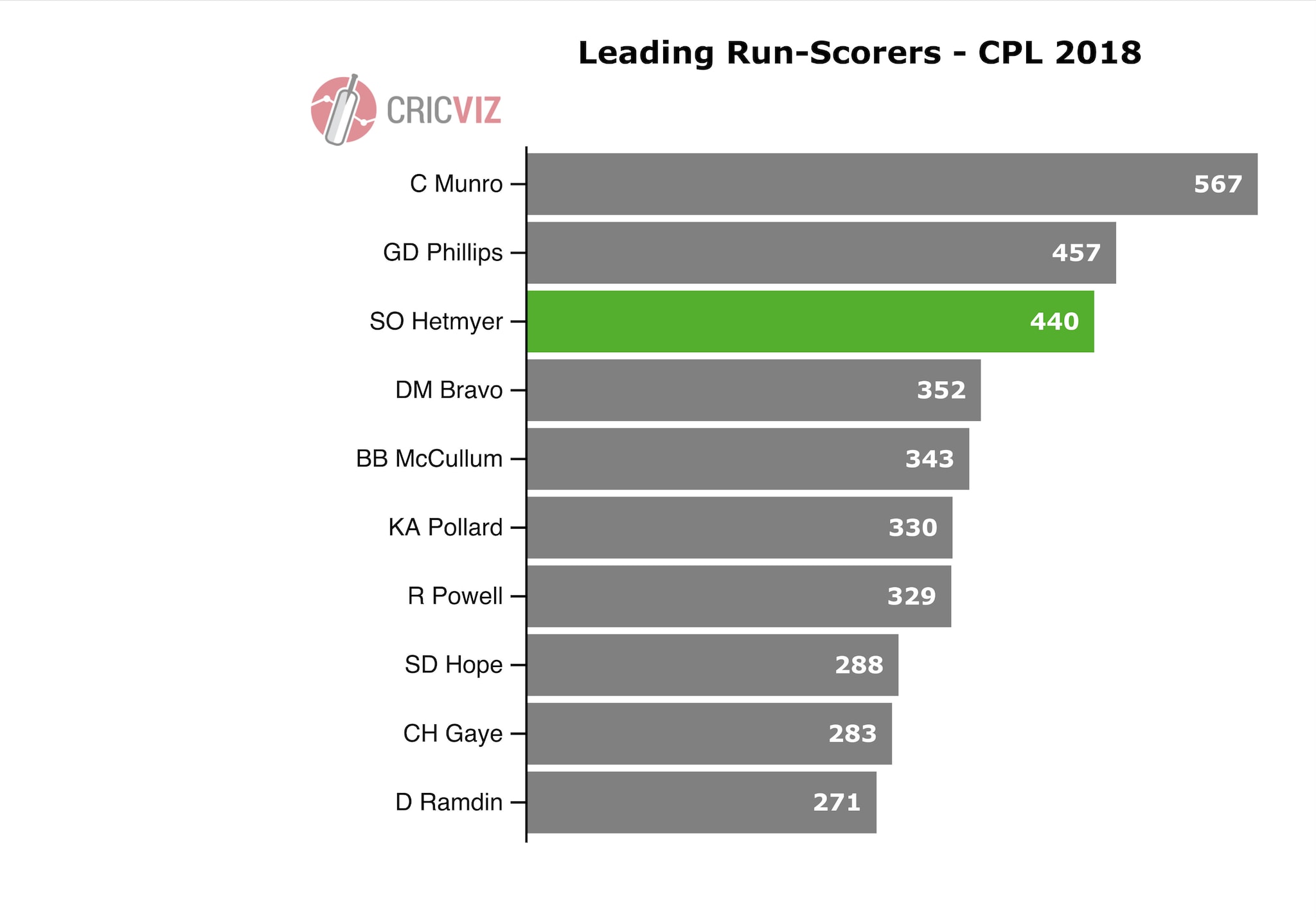 The talents of Shimron Hetmyer — who has already represented the Windies in all three formats before his 22nd birthday — have been apparent for some time. In June he scored an impressive ODI century against Bangladesh and he followed that with a spectacular season in the Caribbean Premier League were he scored 440 runs at 8.88 runs per over. In the last fortnight he has shot to global acclaim with two stunning innings in the first two matches of the ODI series against India which will most probably have won him a contract in the Indian Premier League - if his CPL exploits hadn't already.

Batting in the middle order of T20 matches is notoriously difficult - players are afforded less time to play themselves in and must start their innings against spinners who historically are harder to score against than pace bowlers. The only player to consistently master this role is AB de Villiers — who is a genius — and yet Hetmyer appears totally at home in such circumstances. Hetmyer combines traditional shot-making with new-age power-hitting and most significantly is as adept at applying these skills against spin as pace.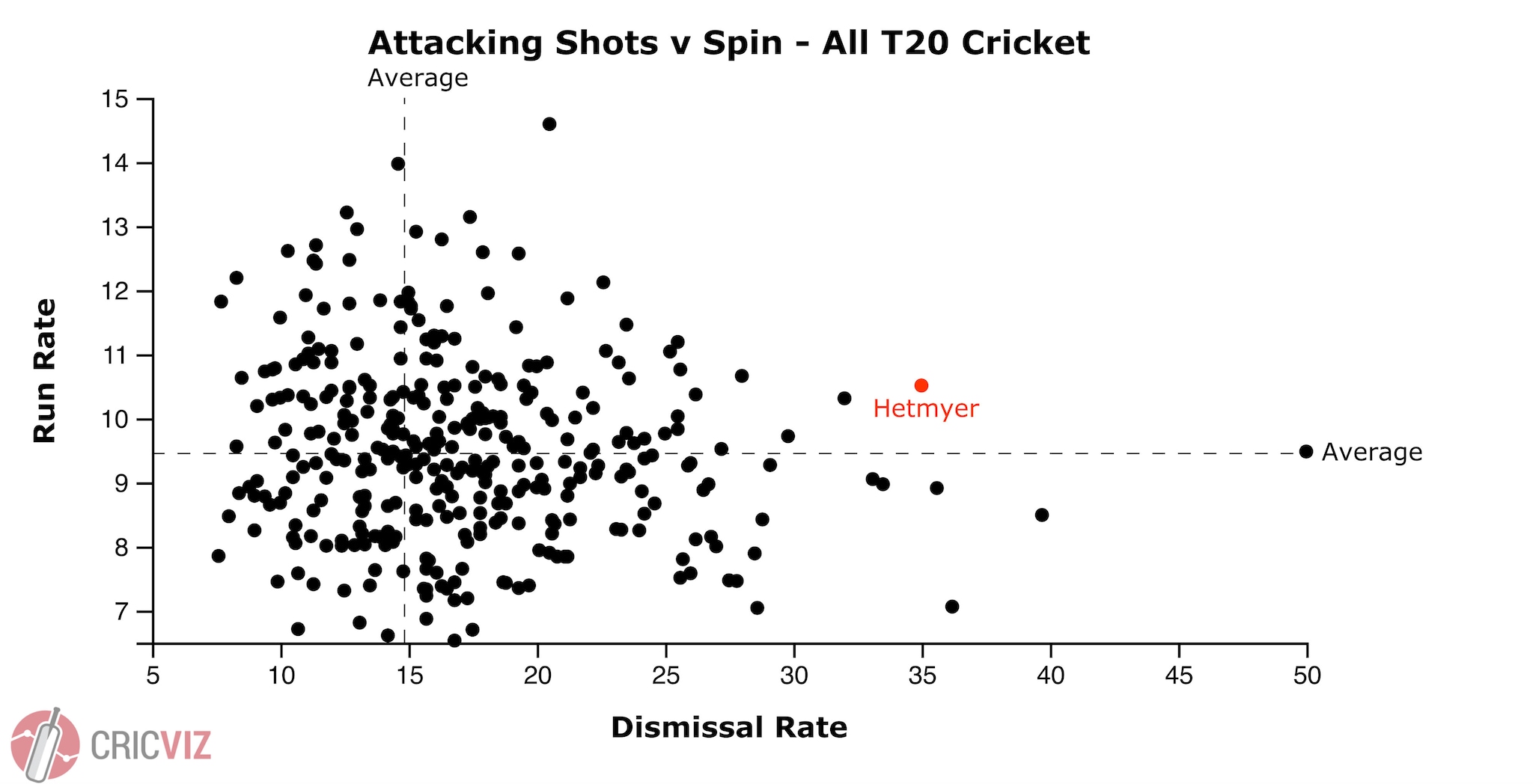 Sherfane Rutherford [T20 Record - M: 8 | R: 171 | S/R: 142.50 | 50s: 0 | 100s: 0]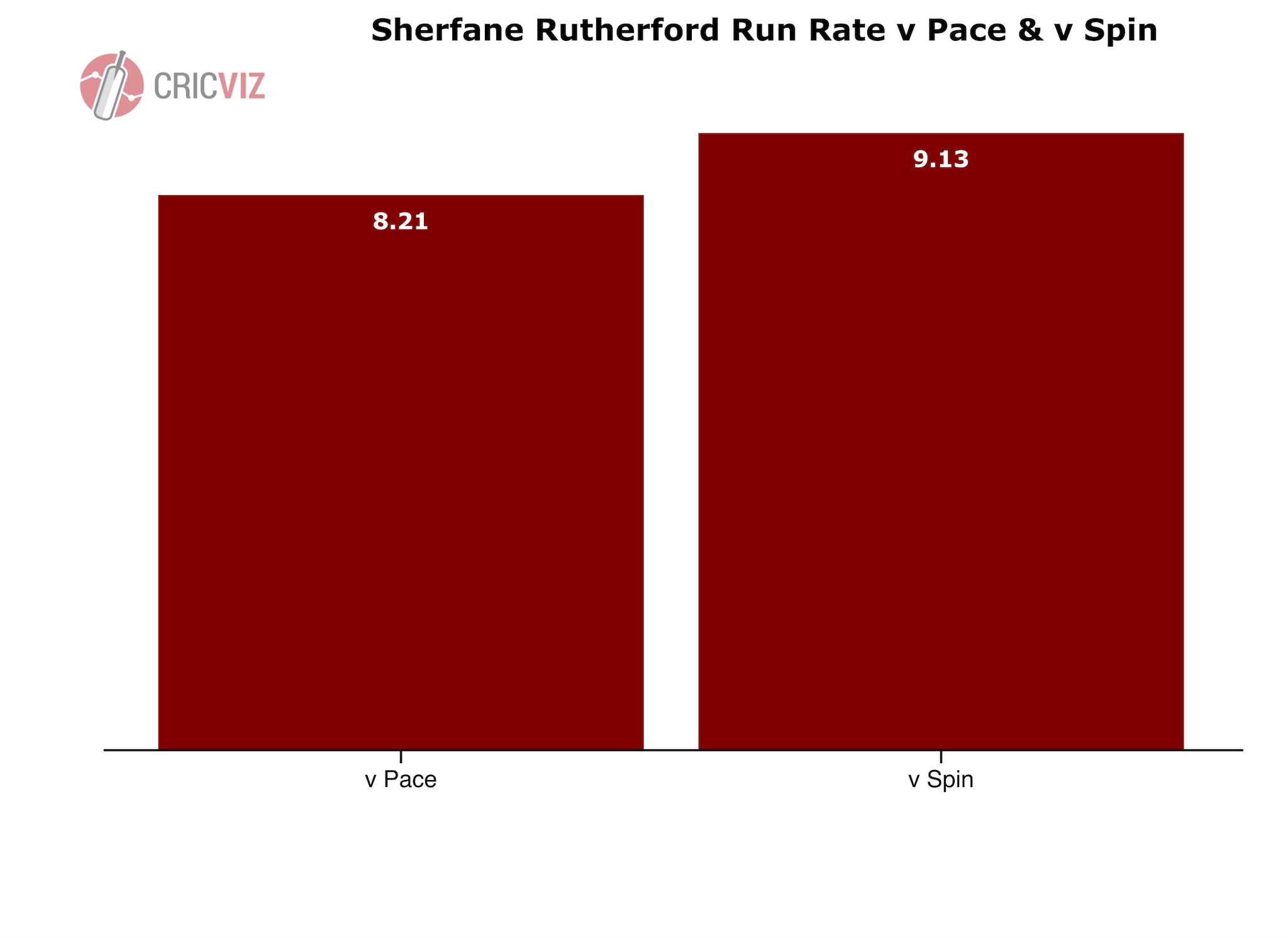 20-year-old Sherfane Rutherford shot to fame in the Global T20 Canada League earlier this year when he blazed 134 not out off 66 balls from number four in the batting order to propel the West Indies B team to the final. Rutherford then formed a fearsome duo in the CPL with his fellow Guyanese left-hander Hetmyer where they consistently excelled despite the difficulty of their role. Rutherford—like Hetmyer (although across a smaller sample size) — has taken to the position like an expert - in the CPL he scored at 9.13 runs per over against spin and 8.21 runs per over against pace. In one match Rutherford blazed 45 off 13 balls in a partnership of 65 off 21 balls with Hetmyer.

Fabian Allen [T20 Record – M: 5 | R :119 | S/R: 188.88 | W: 3 | 50s: 1]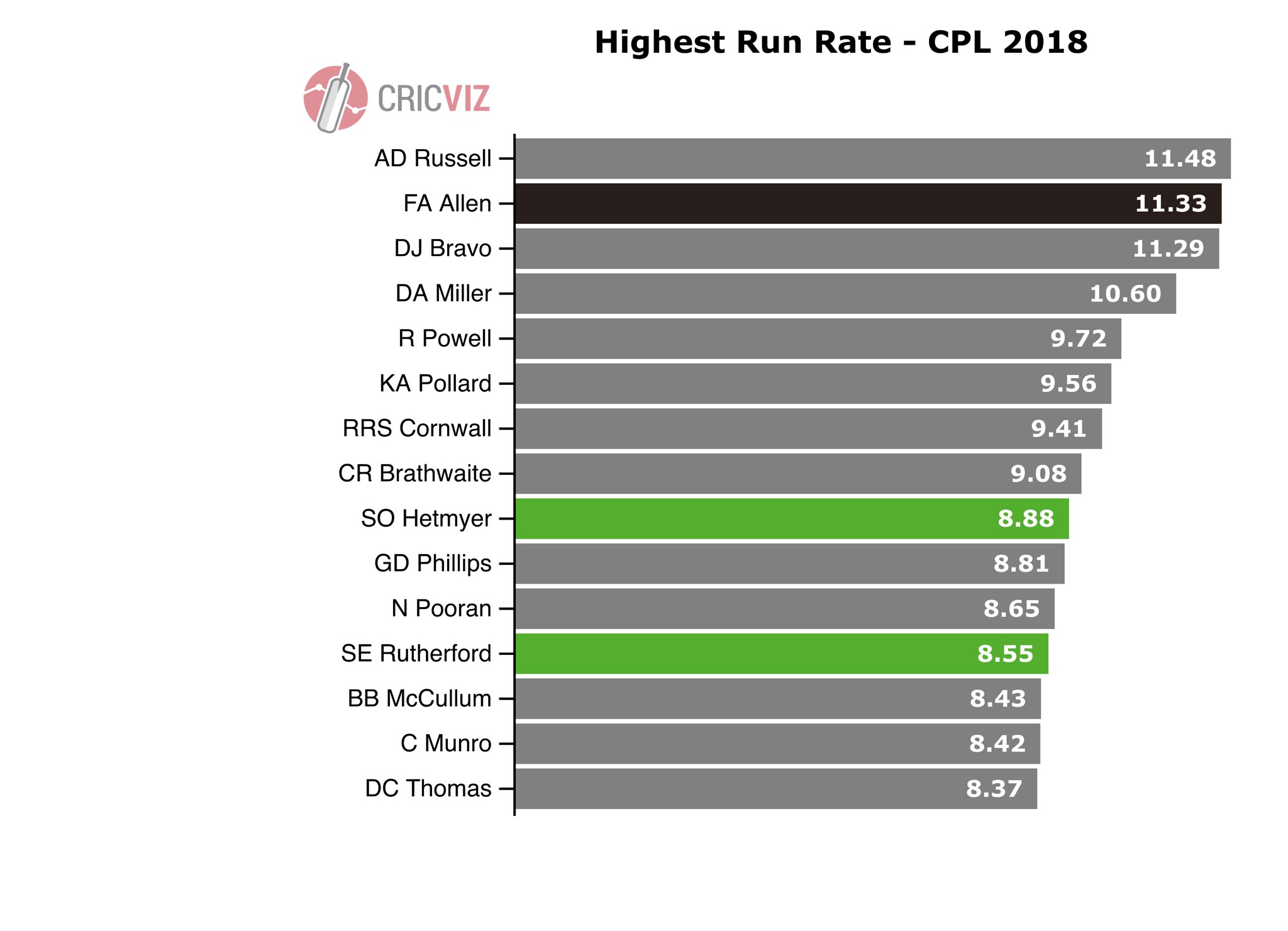 Fabian Allen is best known for his astonishing superman catch in the 2017 CPL but he is far more than just an athletic fielder. Like Rutherford, Allen burst onto the scene in the Global T20 Canada League where he scored 169 runs at a run rate of 11.33 runs per over and he carried that form into the CPL where scores of 64* (34), 23 (10) and 32 (19) hinted at his power-hitting abilities. In the CPL Allen's attacking shot percentage of 89% was the highest of any player. His left-arm finger spin completes a three-dimensional package.

He played in the ODI series against India where he couldn't do much with both bat and ball but is expected to play a huge part in the upcoming 20-over series.

Oshane Thomas [T20 Record – M: 14 | Wk: 23 | A: 18.34 | S/R: 13.0 | Eco: 8.44]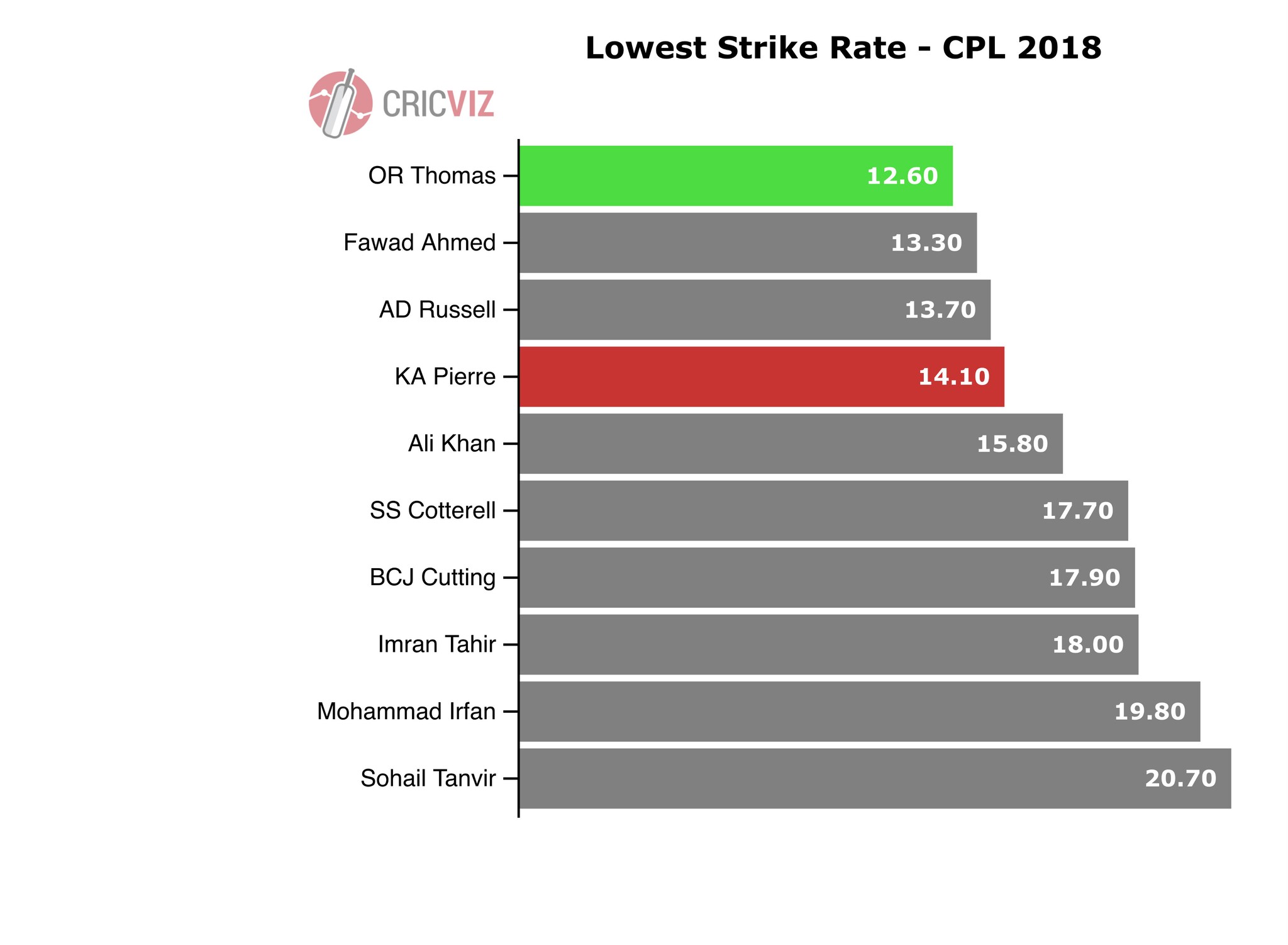 For all the Windies T20 pedigree they are yet to produce an out and out quick for the shortest format. That might all be about to change thanks to 21-year-old speedster Oshane Thomas. In this year's CPL Thomas finished as the second highest wicket-taker with 18 wickets at a strike rate of 12.6 balls per wicket - the lowest strike rate of any player with more than 10 wickets—his scalps included Evin Lewis (three times), David Warner, Martin Guptill, Luke Ronchi and Brendon McCullum. Thomas — a barrel chested Jamaican — has raw pace and a searing yorker. His CPL form earned him an ODI debut for Windies against India where he touched 148 kph.

He played in two of the five ODIs against India where he twice got the wicket of Shikhar Dhawan and was unlucky to not have not scalped Virat Kohli, who was dropped off his bowling twice. Though slightly wayward, Thomas has the raw pace to cast fear in any batsman's mind and that will be his USP going into the T20 leg.

Khary Pierre [T20 Record – M: 13 | Wk: 15 | A: 19.53 | S/R: 18.0 | Eco: 6.51]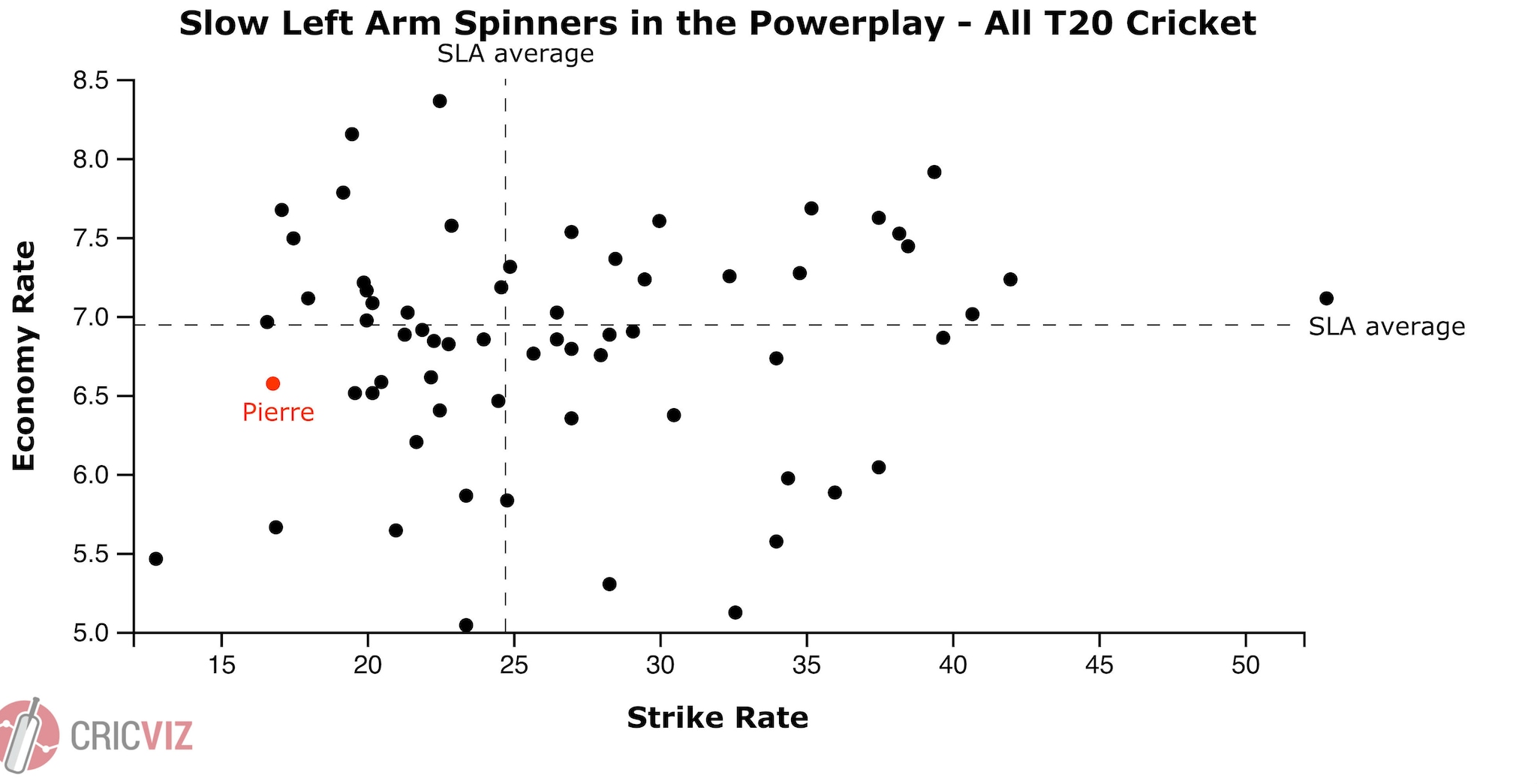 Khary Pierre is a finger spinner. A finger spinner with no mystery ball, no doosra or carrom ball, no unique feature. Instead he is tall man with a repeatable high-arm action that can land the ball accurately and imparts revs and dip. It is emblematic of Pierre's defensive abilities that 63% of his deliveries in T20 cricket have been bowled in the Powerplay where he combines an economy rate of just 6.51 runs per over with a strike rate of 18.0 - the third lowest strike rate for any left arm spinner in the Powerplay in T20 cricket. Here is a seemingly unremarkable bowler performing a remarkable role and doing it very well.

Given that left-arm finger spinners take the ball away from right-handers—who have faced 73% of T20 deliveries—it is surprising that arguably only Shakib Al Hasan has come to dominate the format. It is early days but Pierre—a more attacking up and down left-arm spinner than Shakib who bowls flatter and faster—is an exciting prospect. He's coped well on helpful pitches in the CPL; it'll be fascinating to see how he fares against international opposition.

Pierre is also a superb fielder, especially on the boundary where his speed and agility are particularly valuable.

(Freddie Wilde is an analyst at the cricket data analytics company CricViz. He tweets @fwildecricket)

First Published: November 4, 2018, 8:32 AM IST